What Is It?
"Widgets" is a part of the home page of Ultimate-Guitar.com, available to all registered and logged-in users. It consists of a preview section and a widgets panel, which you can fill with various "widgets." They exist to entertain you and to make your activity on UG simplier. You will learn about the available widgets below!
Working With Widgets
Adding a Widget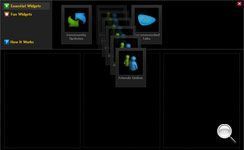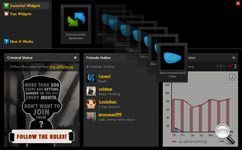 You can add up to three widgets to the home page's widget panel. To add a widget you can click on it once or you can click on it and drag into any spot. You can replace any widget by dragging a widget from the preview section and dropping it over another widget in your widgets panel.
Refreshing, Editing and Deleting Widgets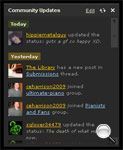 There is a number of control buttons in a header of each widget, next to its title.
You can use the Edit link in the widget's header to get access to the widget settings.
You can Refresh content on some widgets manually by clicking the Refresh icon located in the header of a widget.
You can click the 'X' icon in the header of a widget to remove it from your widget panel.