So I just bought an Iceman ICT700, it was a factory second on ebay for $580 shipped with a ICT100c case (great deal).
I pull it out and it's just a beautiful guitar. The only problem is some shoddy paint on the binding along the fretboard, but it was a factory second for a reason right? I'm cool with that.
My complaint, is the location of the strap buttons, namely, the one closest to the neck. If you look at the picture below, you can see that the strap button is up about where most guitars strap would be, barring the Iceman's unique shape (this is a problem).
This makes the guitar very neck heavy while using the strap. It constantly wants to tilt the neck down which is very annoying. Also, it puts the strap at an angle that looks like it will drop at any time. Not a big deal, strap locks are cheap.
If you look at the IC400, it puts the strap button flat on the back of the guitar, just behind the neck: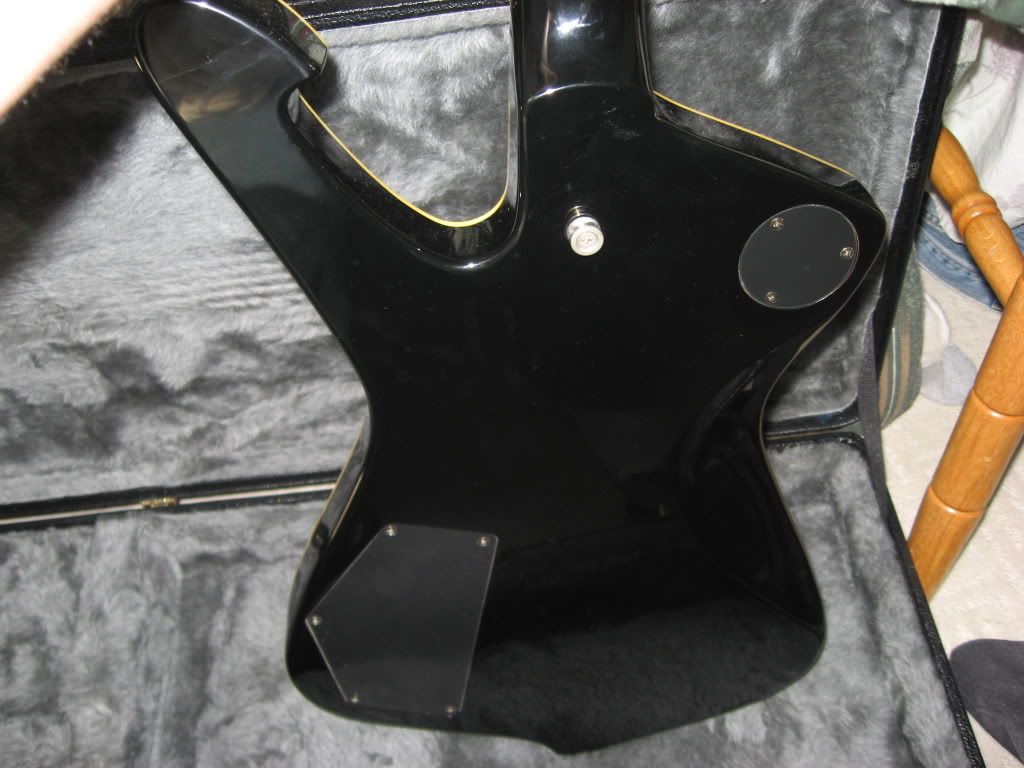 This is much more comfortable, because it doesn't want to dip the neck down all the time. I don't understand how the people at Ibanez strapped this up and thought it was good to go. It's terrible placement.
My question is
; would I be hurting anything by adding a strap button in the same spot the IC400 does? Is there anything special I need to know to do this, or would I be better off taking it to a shop? (I'm a fairly handy guy, but I don't want to mess up this guitar's beautiful tone.)
Thanks
EDIT: Or is it the back strap button that makes it lean forward so much? Now that I'm looking at it, it looks a little high up on the back of the guitar...