-
Electric Guitar
(
https://www.ultimate-guitar.com/forum/forumdisplay.php?f=26
)
- -
NGD! mid 90's ltd
(
https://www.ultimate-guitar.com/forum/showthread.php?t=1578297
)
| | |
| --- | --- |
| ltdguy27 | 12-17-2012 09:34 AM |
---
NGD! mid 90's ltd

Hello everyone. So i got a pretty beat up LTD from a friend for next to nothing. This thing has seen better days the electronics need work and a proper set up, but it should make for a fun project!
The guitar is an old mid 90's ltd M-2. alder body, rosewood fretboard, maple neck, and the original owner put in some washburn pickup in the bridge. I'll probably change the pups out for some duncans later on. so with out further to do here's the pics!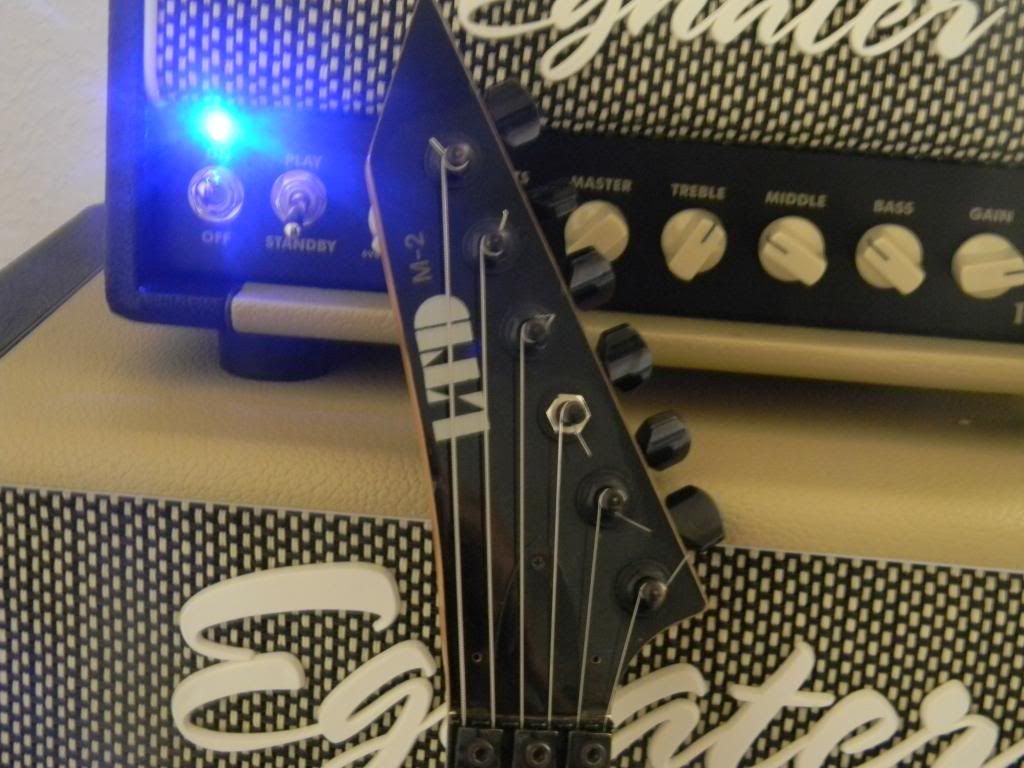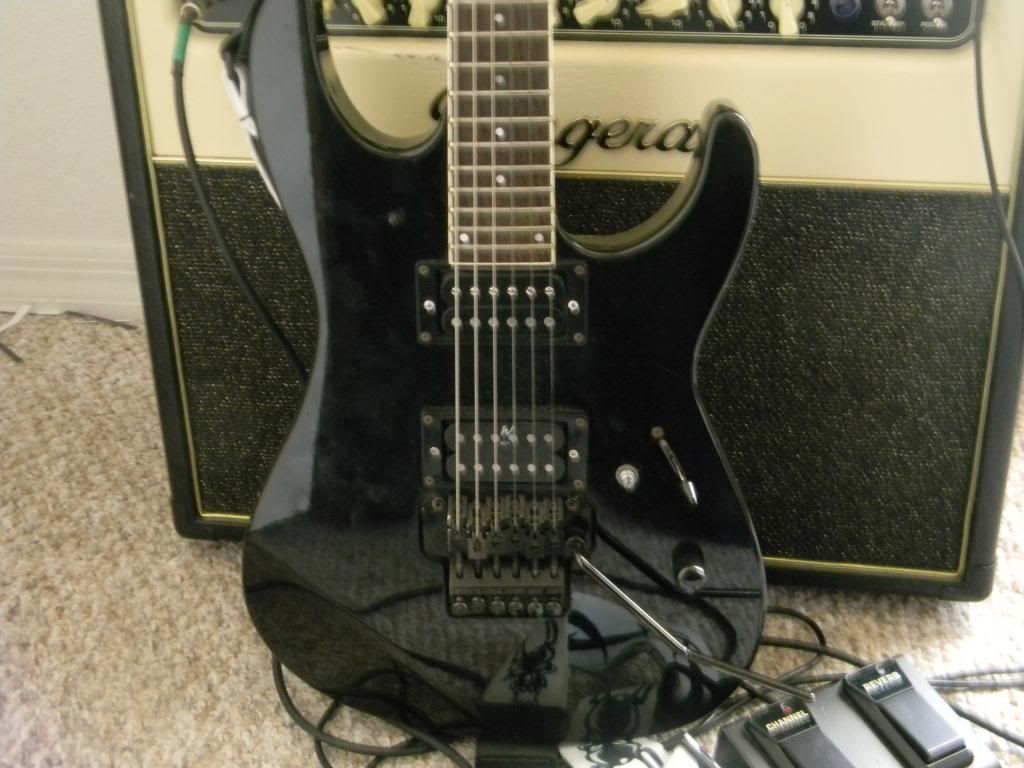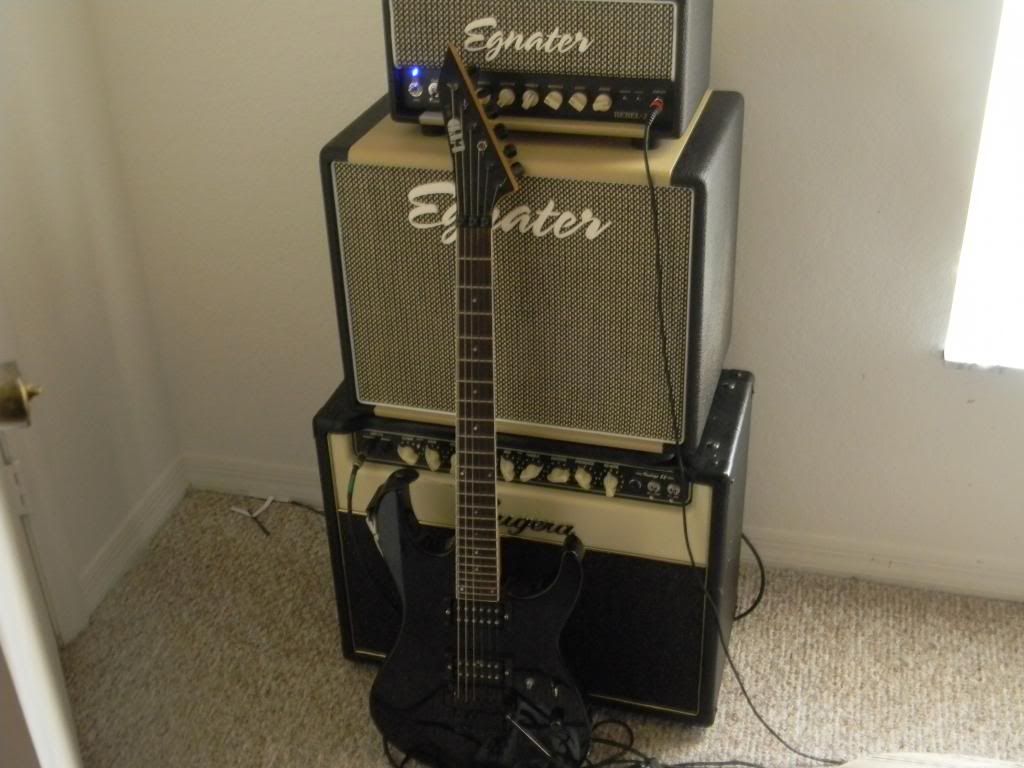 The family shot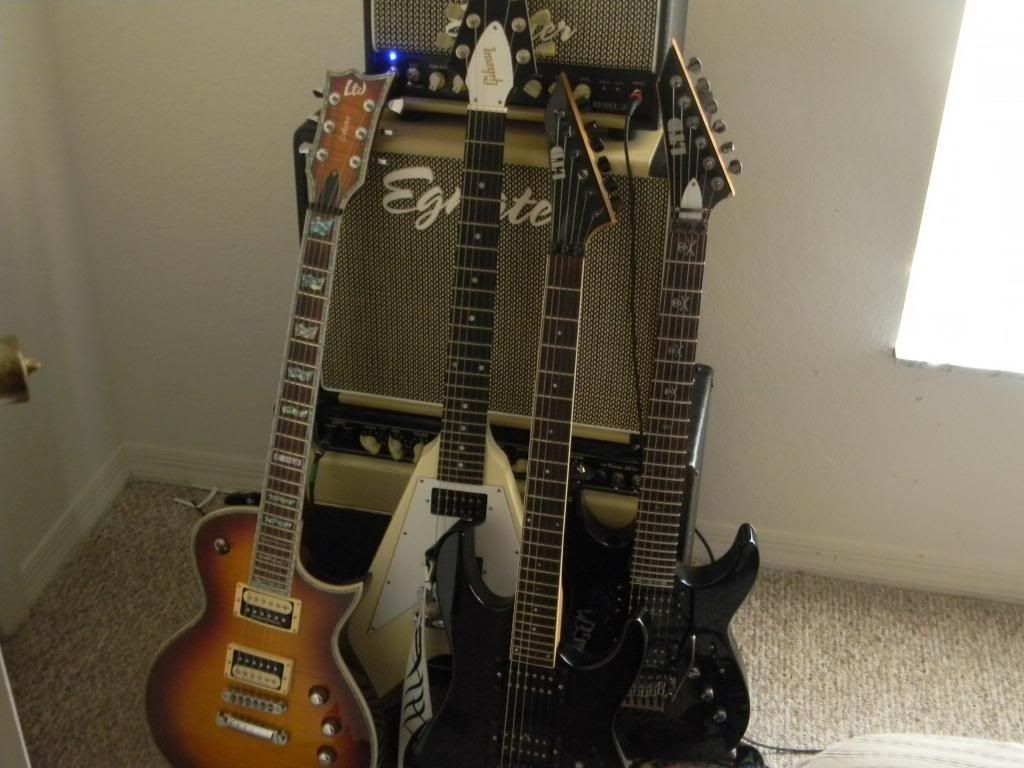 Review: So far the guitar sounds pretty good and bright through my rebel 20. As i said the electronics need work so i wont pass full judgement just yet. The floyd stays in tune very well even after hours of messing with it. The neck is a bit chunkier than my KH. Its almost like my Flying V's neck more than anything.
| | |
| --- | --- |
| gregs1020 | 12-17-2012 11:21 AM |
---
guitar polish. ;)



congrats! :cheers:
| | |
| --- | --- |
| Charvel1995 | 12-17-2012 11:37 AM |
---
The way you have your guitars set up in the second photo makes me think of that Yngwie Malmsteen video where he has like 50 guitars in a pile on the wall..

HNGD though. I'm jealous! I've been wanting a floyd for a very long time.
| | |
| --- | --- |
| Fisheth24 | 12-17-2012 11:45 AM |
---
Nice!
All times are GMT -4. The time now is

12:56 AM

.
Powered by: vBulletin Version 3.0.9
Copyright ©2000 - 2016, Jelsoft Enterprises Ltd.