- -
Npd!
(
https://www.ultimate-guitar.com/forum/showthread.php?t=1580831
)
| | |
| --- | --- |
| zl1288 | 01-02-2013 06:42 PM |
---
Npd!

Couple new toys I picked up over the holidays.
Voodoo labs Giggity:
Haven't had a ton of time to play with this yet, but I'm loving it so far. Works pretty well as a standalone overdrive for lower gain tones, but tone shaping is where it really shines. I've mainly used it for fattening up lead tones, but it also works well adding a little shimmer to clean tones. Very touch responsive and it works great with other pedals(especially for taming my fender blender). I haven't even scratched the surface of tones available in this thing, so it's looking like it will be a keeper.
Mxr mc404 CAE wah: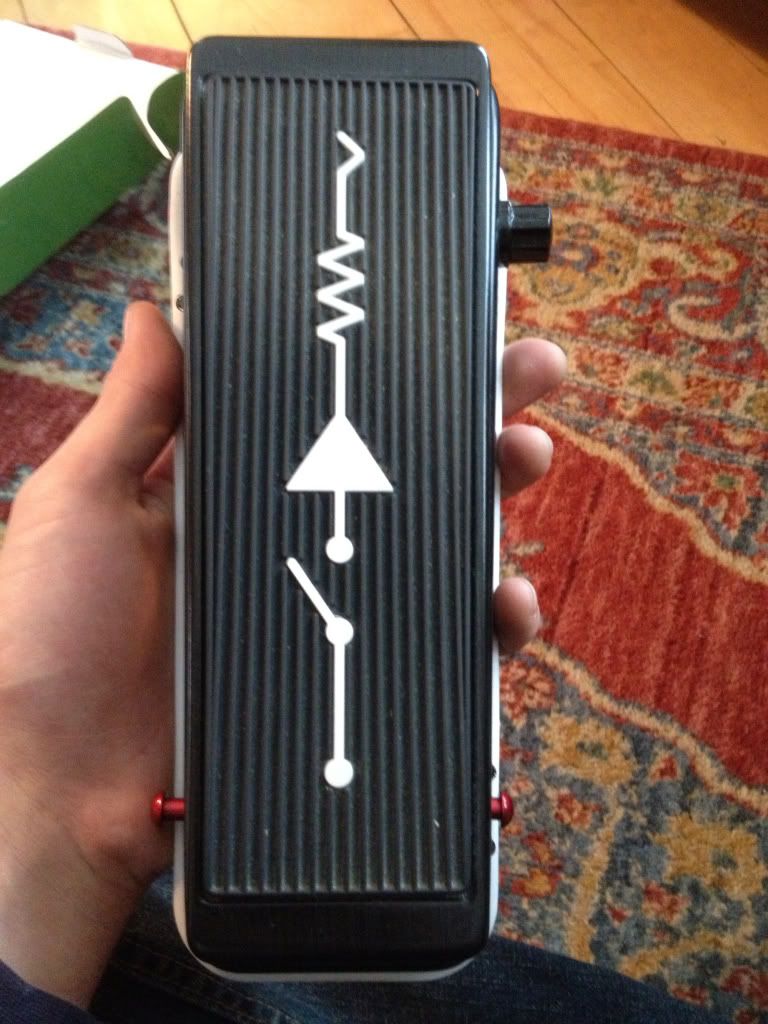 Really liking this wah so far. It's incredibly versatile due to the switchable inductors. The "yellow mode" has a more classic crybaby feel to it, the "red mode" is much more modern sounding and very throaty. I find myself playing with the red mode most of the time, but the yellow mode certainly has its applications. The boost function is nice, but its output can get a bit excessive. I don't really see any situation where I would have the boost turned up more than halfway. Gonna spend some time tweaking the internal trim pots, but I'm already very happy with this wah.
Trex fuel tank chameleon: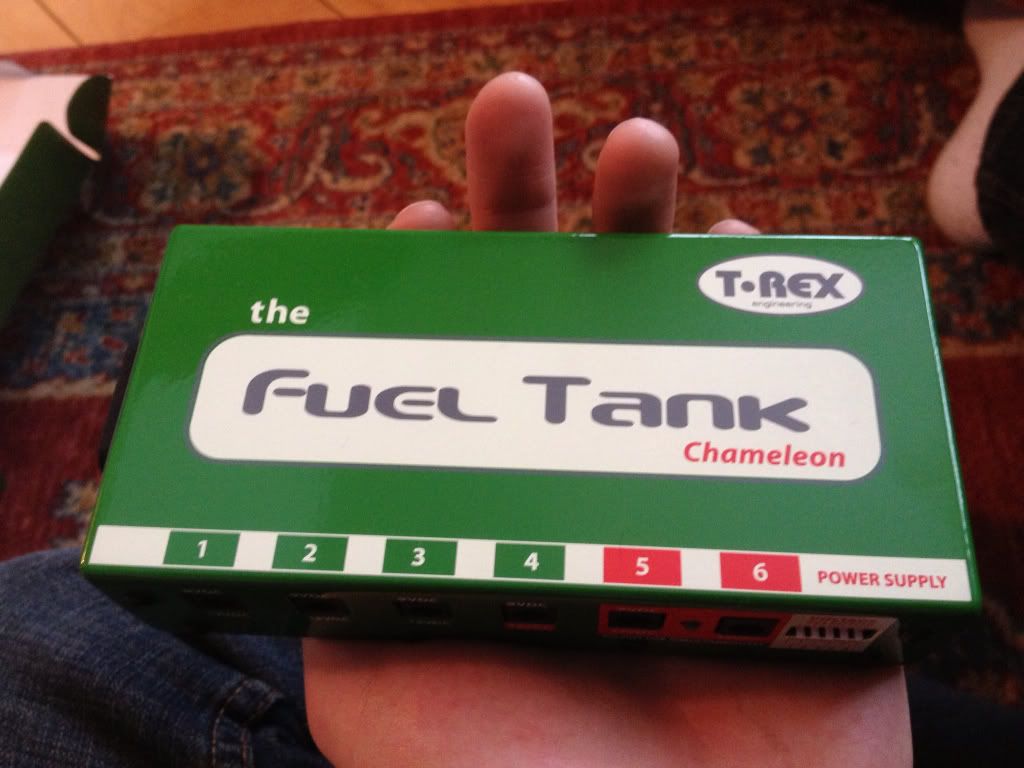 Not much to say about this, it's a power supply and it works. I did notice a significant drop in white noise versus when I was using my one spot/ multiple power supplies.
| | |
| --- | --- |
| R45VT | 01-02-2013 07:01 PM |
---
Hnpd !
| | |
| --- | --- |
| cdr_salamander | 01-02-2013 08:03 PM |
---
What exactly does the "Air" knob on that Giggity do?

HNPD! :cheers:
| | |
| --- | --- |
| zl1288 | 01-02-2013 08:56 PM |
---
Quote:
Originally Posted by cdr_salamander
What exactly does the "Air" knob on that Giggity do?

HNPD! :cheers:
It either boosts or cuts high end frequencies, the body knob does the same for the low end.
All times are GMT -4. The time now is

02:32 AM

.
Powered by: vBulletin Version 3.0.9
Copyright ©2000 - 2016, Jelsoft Enterprises Ltd.