Step 4: Things started to come in the mail and so it was off to business town.
So the matchless uses all carbon comp resistors. I've never used them before but if that's what was needed I was ok with it. I think the matchless uses a lot of .5 to 1 watt resistors. Those are for babies. I bought as many 2 watters as I could find and matched them by hand.
I also made a decision not to use an electrolytic capacitors in the power supply because electrolytic capacitors are dumb and cheap. So the power supply is all solen film caps.
I think that this picture comes next.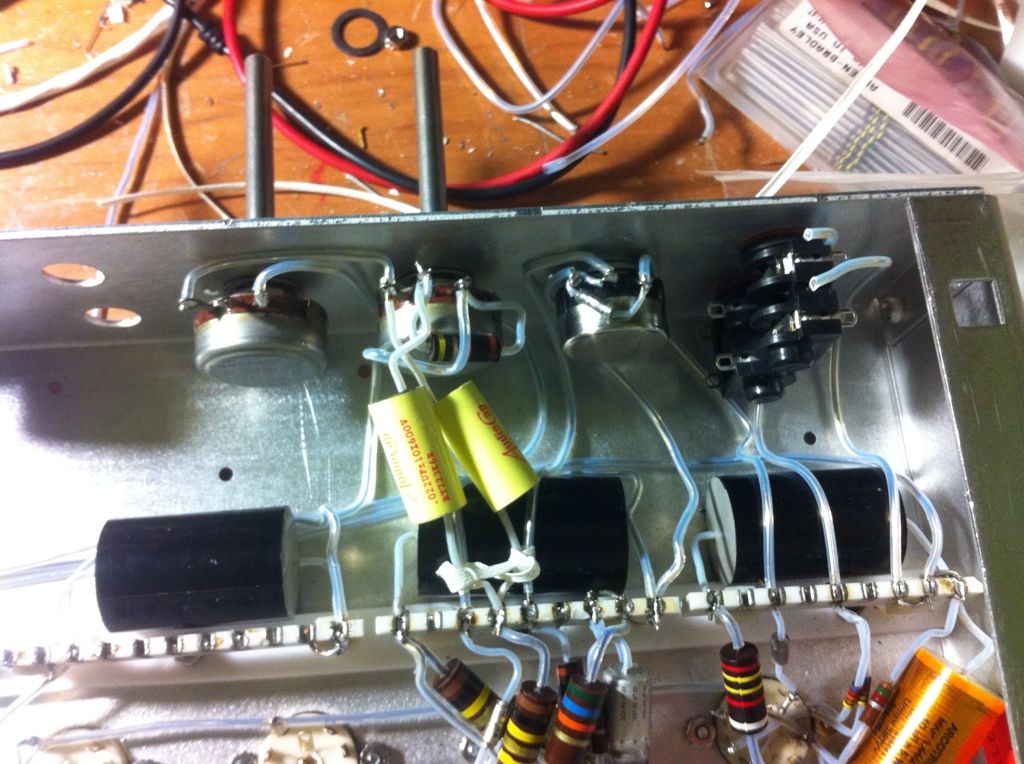 and if we zoom out...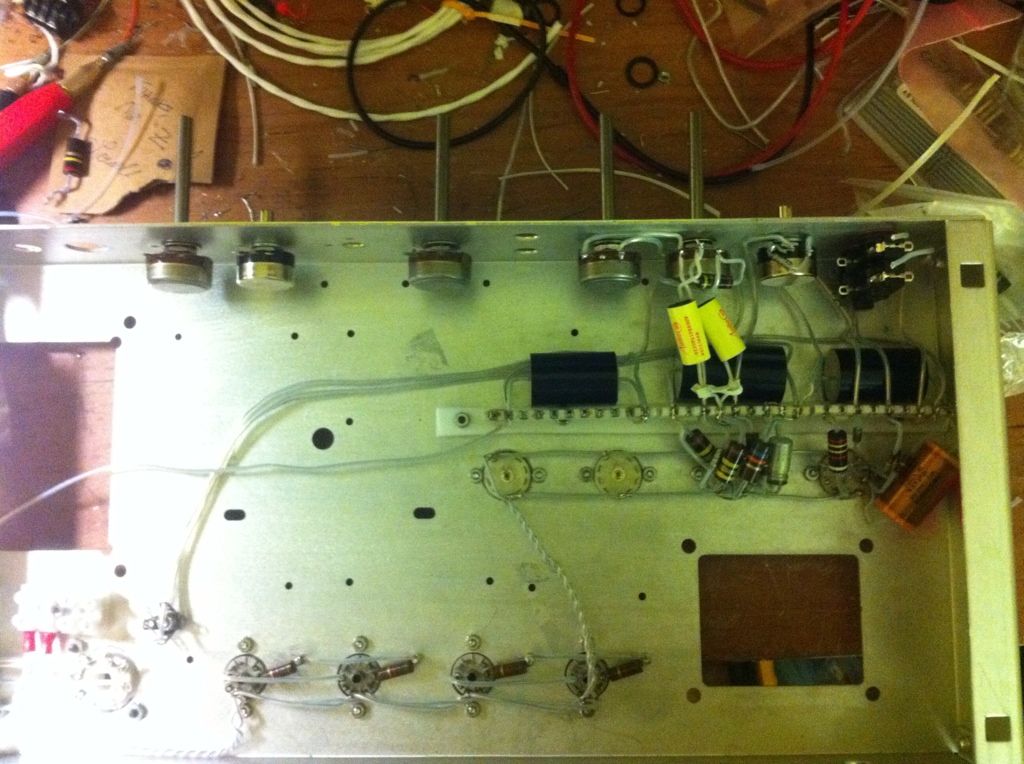 Ok then I finished this part.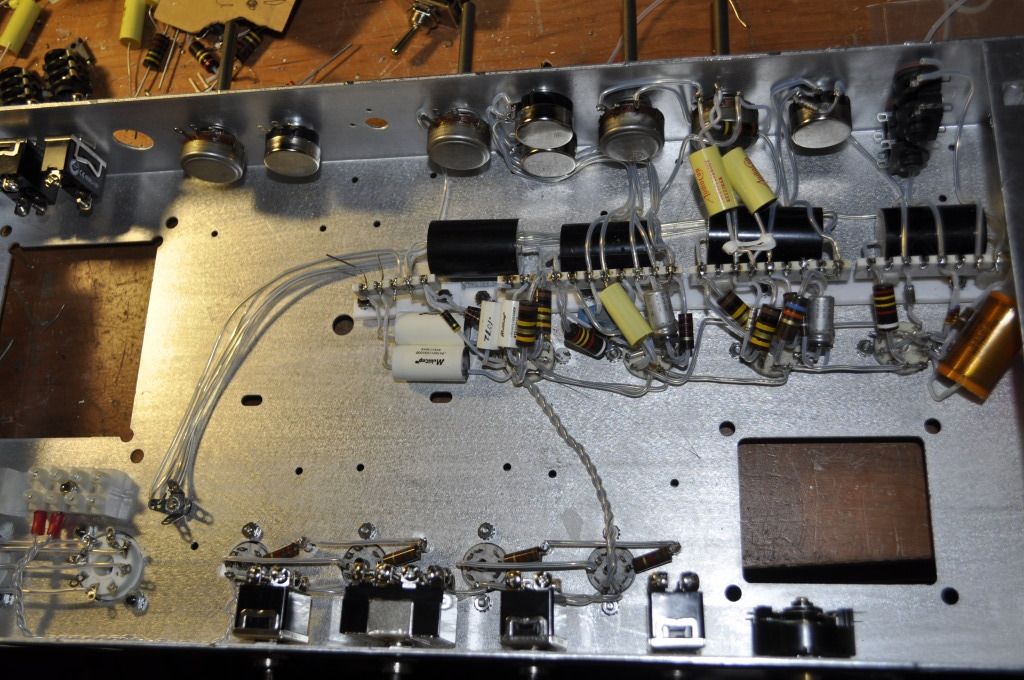 That's almost the entire preamp.
Step 5: The original ac30 and matchless amps use shared cathode bias resistors and bypass capacitors on the power tubes. Since this is not an amp for hobos I used a separate set of resistors and caps for each power tube. That is important for the power stage switching as well. So I supposed this is the next picture.
and the zoom out.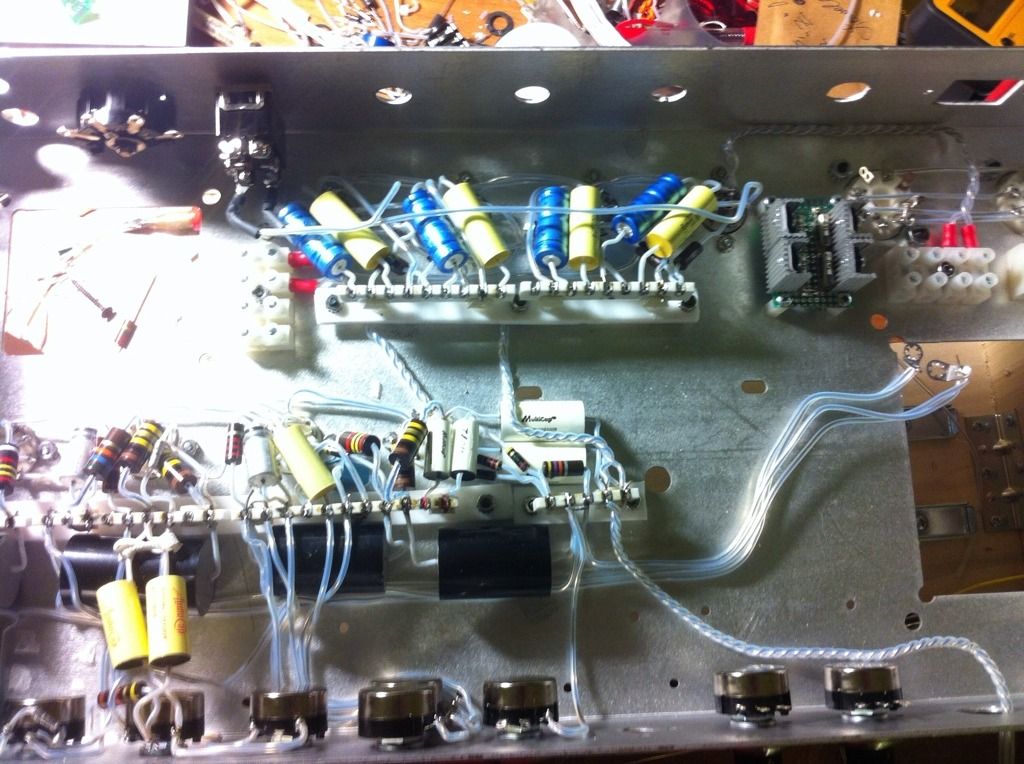 Oh ya I had to put the solid state rectifier on a pcb board and screw it down. That happened too. Those are four hexfreds. Very expensive.
Step 5: At this point the transformers came. They were custom ordered from the same people that make the matchless transformers. I had to make some changes to accommodate some of the back panel switching because I am smart like that.
So... French braid the output transformer.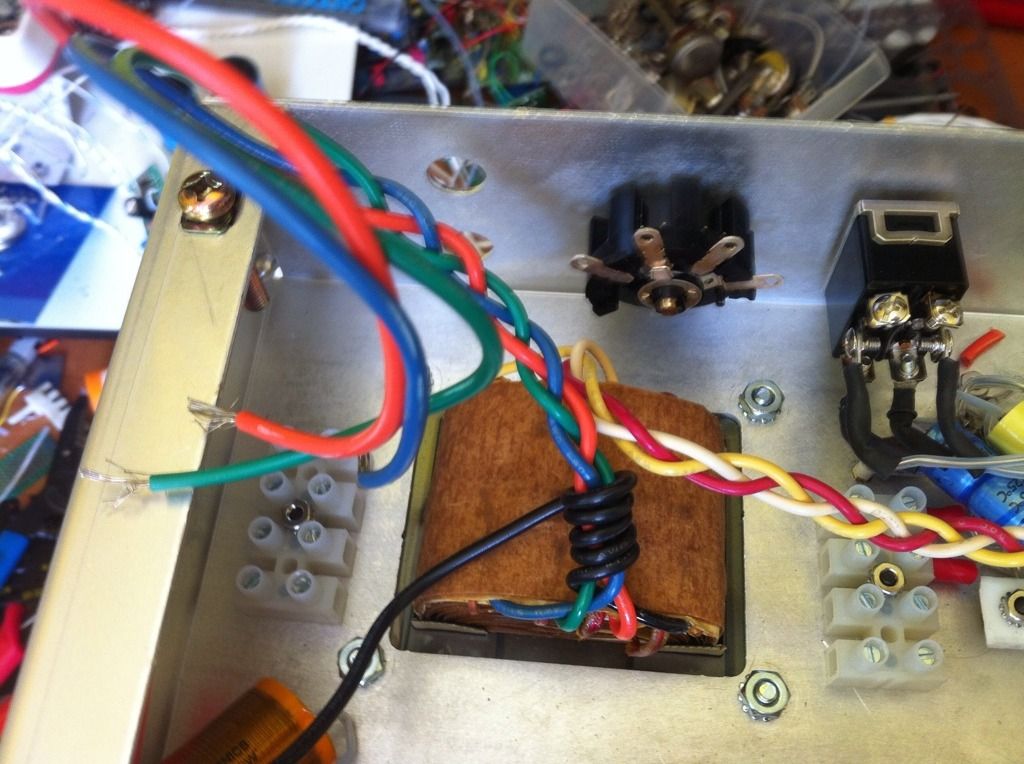 Twist the power transformer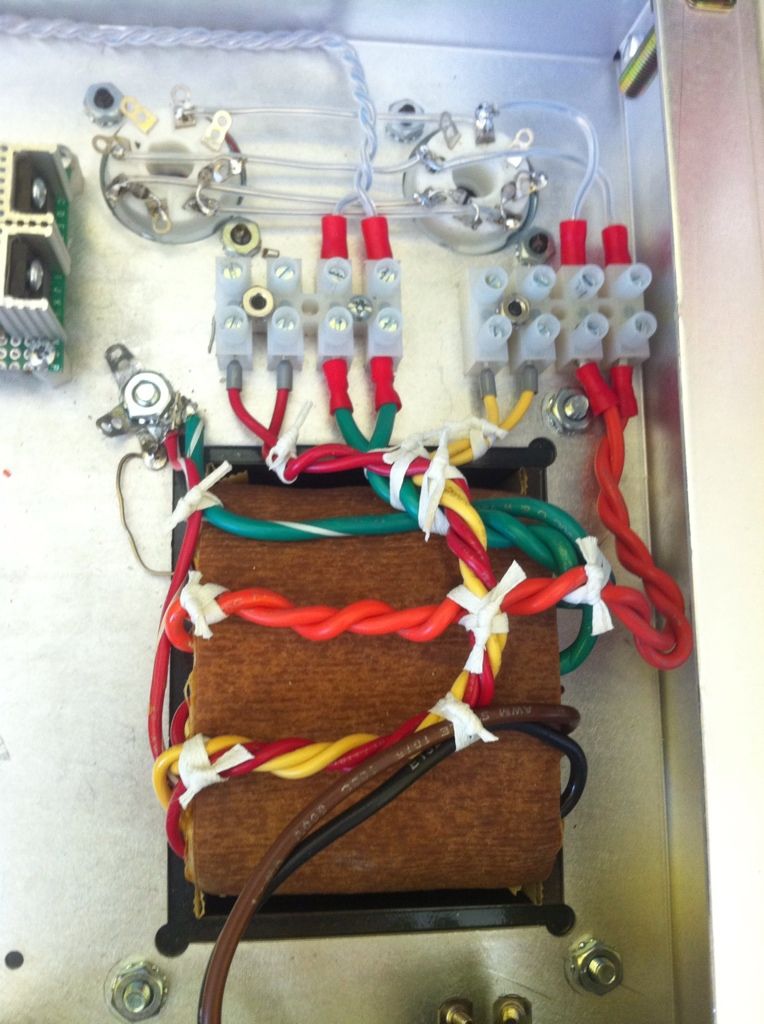 Step 6: Wired the rest of the power supply. Actually a lot of stuff happened since the last picture. You figure it out.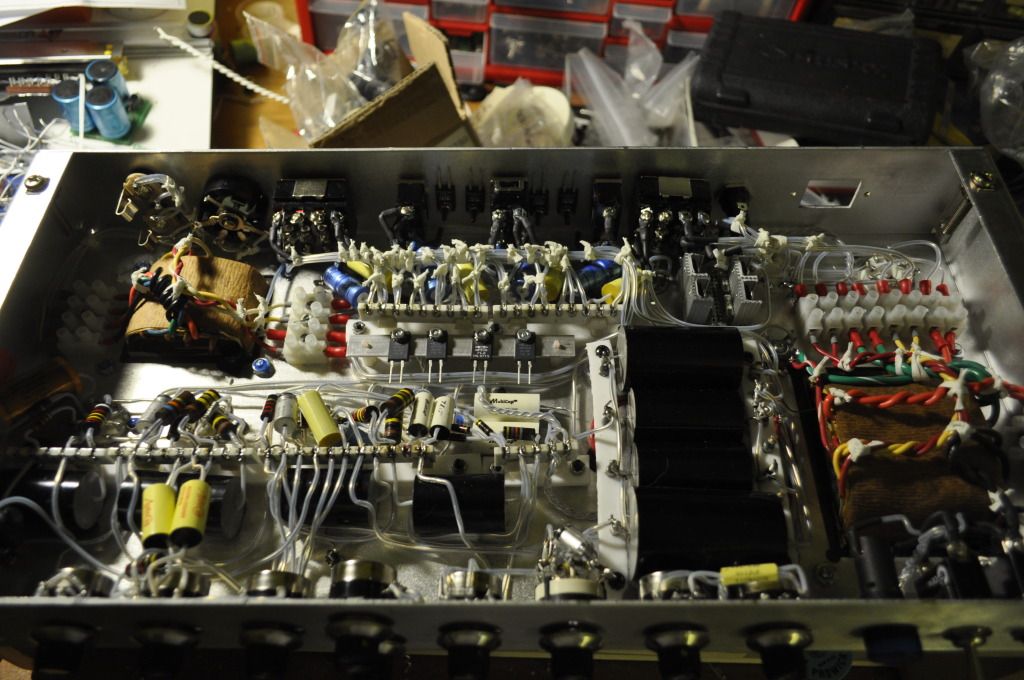 Step 7: I'm tired of typing now. goodbye.