Blues Kazooist
Quote:
Originally Posted by NewDayHappy
Not a big fan of HSS Strats, but I love Martins and I love Telecasters because they're good at what they do. Orange make solid amps, my buddy has one, but he doesn't like it, but to be honest, whenever I jammed with him, I liked it when he played through his Orange.

Guitars 8/10

Amps 8/10

Pedals 10/10

My gear (try not to flame me too hard)

Guitars:
Martin D16GT
ESP LTD EC1000

Amps:
Marshall DSL40C

Pedals:
Boss DS-1
8.5/10
Simple, yet classy. I like the EC1000 and dsl40, thats a killer combo. I took away for the not so versatility and the ds1 being your lone pedal. Not a bad rig at all though.
My gear's in sig. The Mustang is a stock '65RI, the muff is a clone,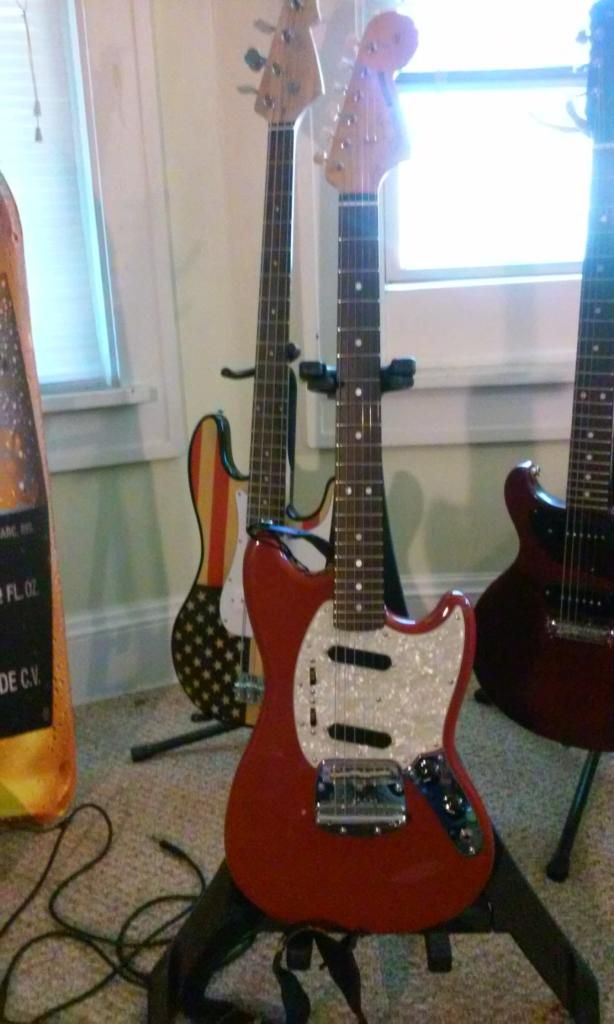 __________________
Fender Mustang> Biyang Tonefancier compressor> EHX Soul Food> Fat Driver (od/fuzz)> DOD Grunge> Randall RM20> Dano delay> Mooer Trelicopter> EHX Holy Grail Nano> Randall RM20