Registered User
Quote:
Originally Posted by PTModIT
Here's one I'am trying to finish.Its a brand new guitar that I wiped clean with lighter fluid and sprayed the white on right over the clear. I will not be clearing this one.I left the input in place and got overspray on it ,again going for a replica.Oh and the one above is over 2 years old and the paint is the same as when i first applied it.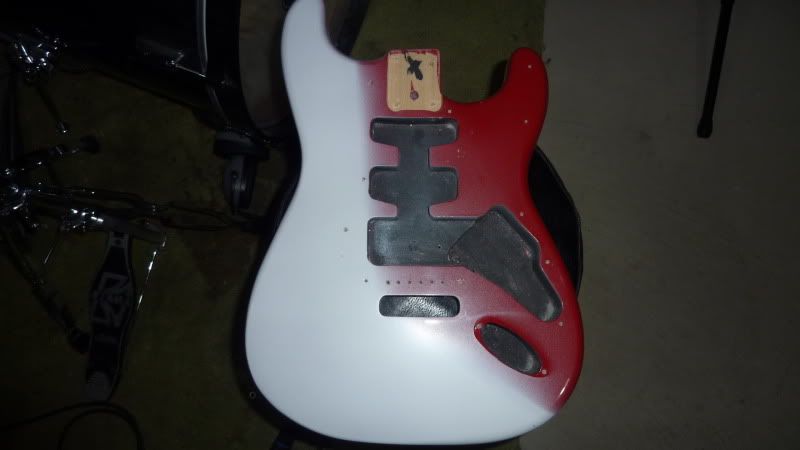 .
Thanks for all the help! As I'm only going to need a bit of paint, so spray isn't really an option, what paint should I use for going straight on over the clear, after cleaning with lighter fluid?