so the story goes (as told by my friend) that the cab pictured below was found in a shed/outhouse of a house his friend has just moved into. they have no idea where it came from or who the previous owner was and with no serial number/identification label anywhere on it I was hoping somebody on here might recognise it?
its pretty rotten fron what I could tell, its got damp everywhere from the front the speakers look alright but we couldnt get the screws out today since they are all rusted into the braces.
Front
Back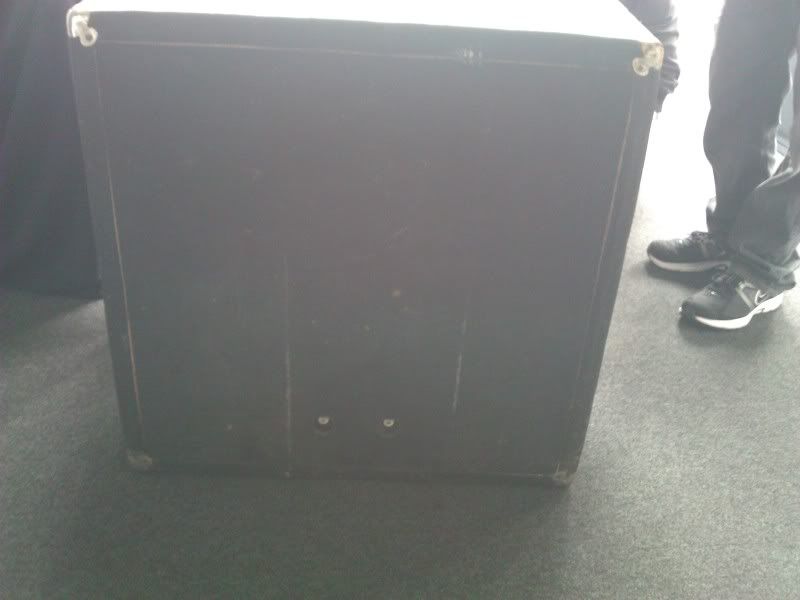 All Speakers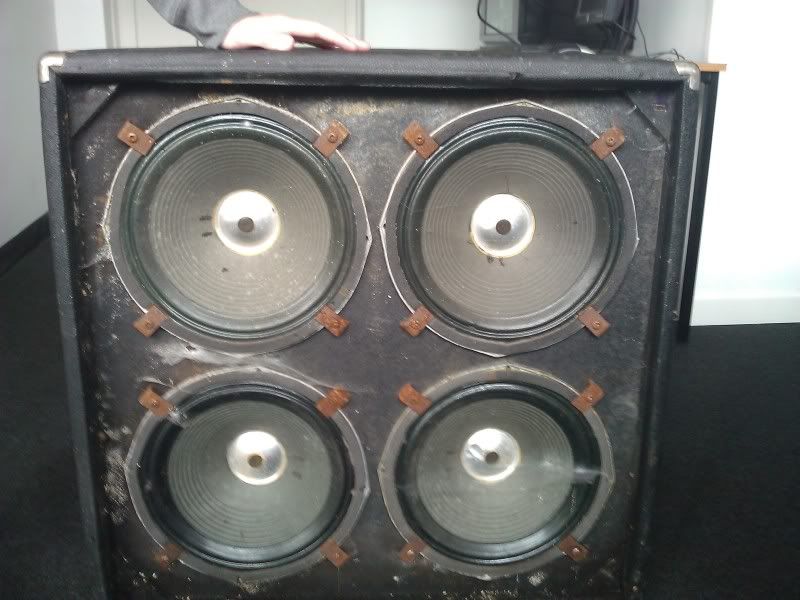 Close up of speaker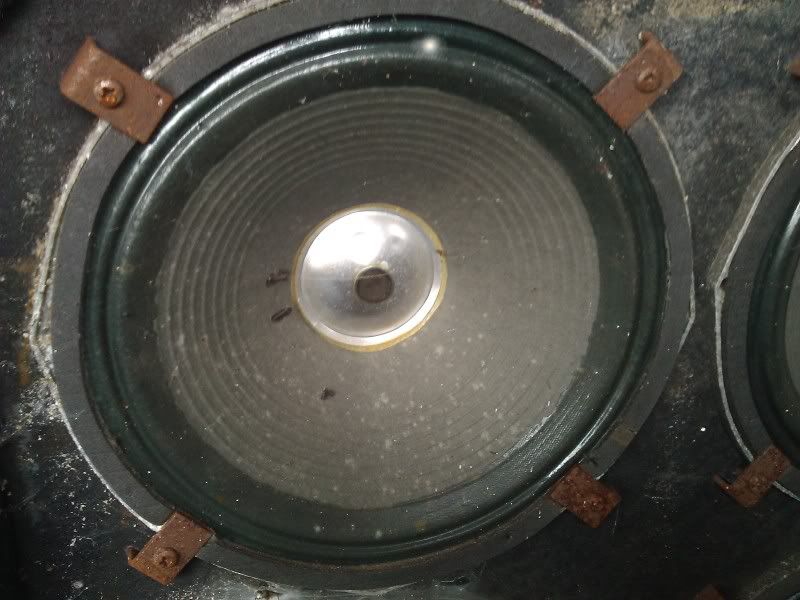 The spider and slug that came free with it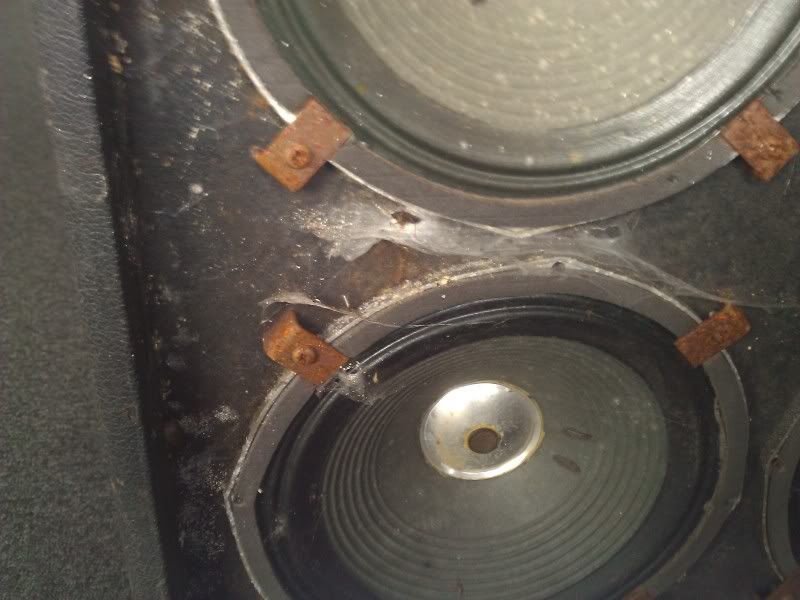 from the small amount of research I did, only cabs before 1969 wernt issued serial numbers and the only cabs I have seen pre-1969 have the golden grill.
so my Money is on it being either a Fender cab that has had a fake marshall grill put on it or its a complete fake but for £10 its still not a bad buy.
so any ideas?
if we do manage to identify the speakers Ill update this.