Quote:
Originally Posted by BrokenDstring
Just sandpaper and muscle to get the finish off or...?
Afriad so! Maybe used the random orbital a little too
Just an hour or two to strip it completely:
Here's that awful fret I was telling you about, fret number 2. There's a 2mm gap between the end of the fret and the side of the board!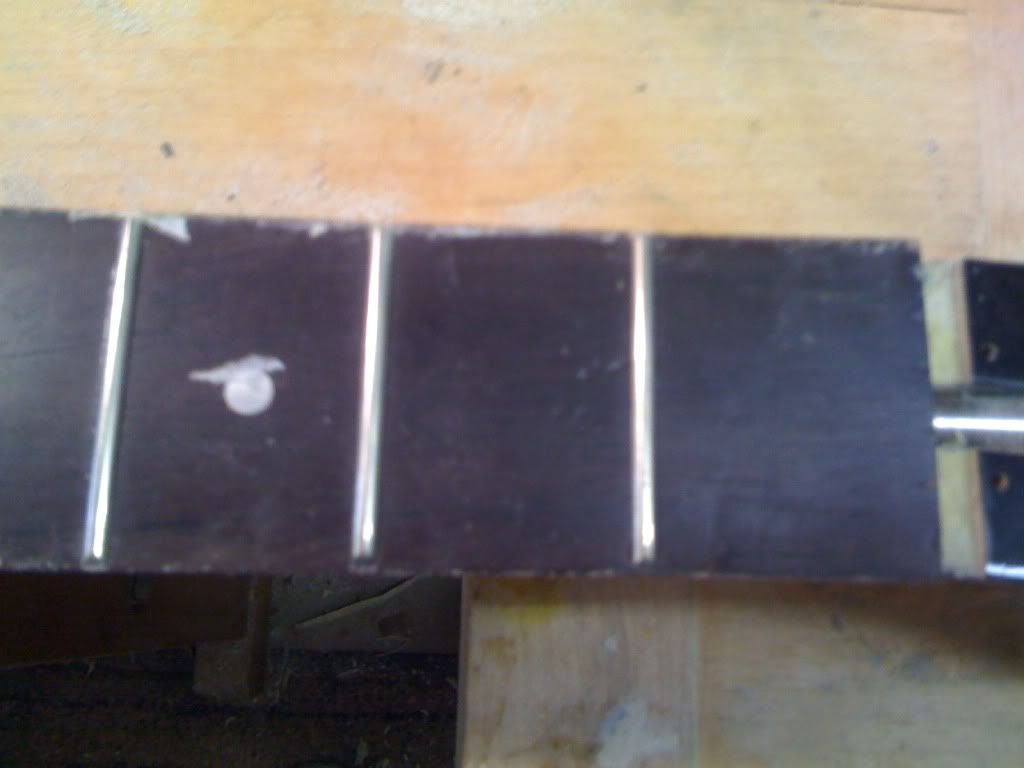 Quote:
Originally Posted by LeviMan_2001
I'll take it! I've been GASing over those for a while...
Where do you live?