First post.
I'll start by saying I've only played accoustic guitar but I'd like to learn electric soon. I'm a pretty decent woodworker (never tried building a guitar). Anyway, while rummaging through my dad's old things I found his first stratocastor, I'm guessing 60s or 70s since it's his first. The problem is it wasn't stored very well and there's pretty bad rust on everything. The body is cheap plywood, I can probably make a new maple one. The neck with the rosewood fretboard looks new, the other says "Lark" but it has some damage.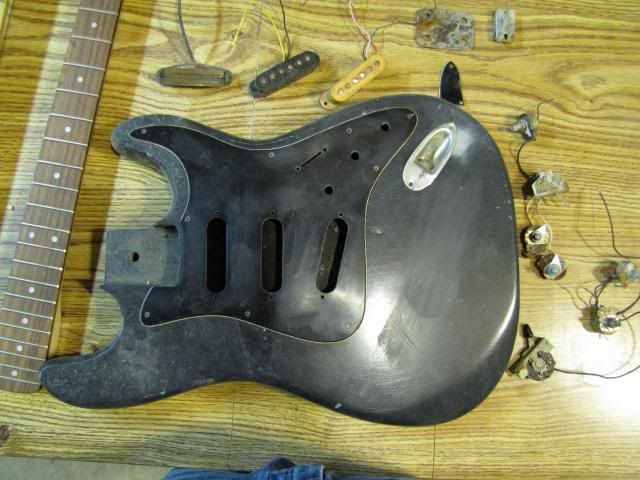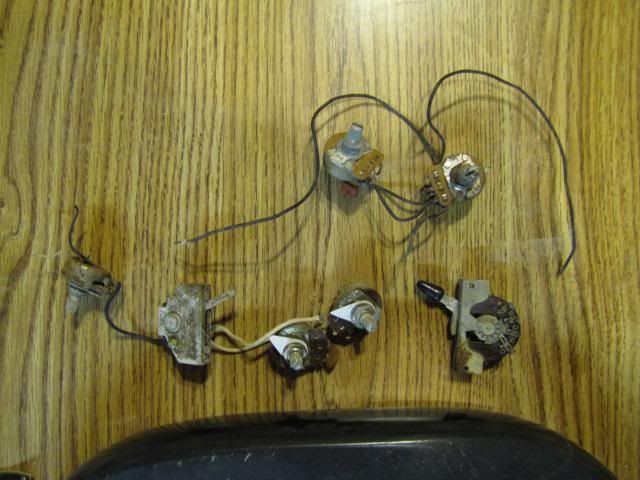 These nobs are rusty but they look usable...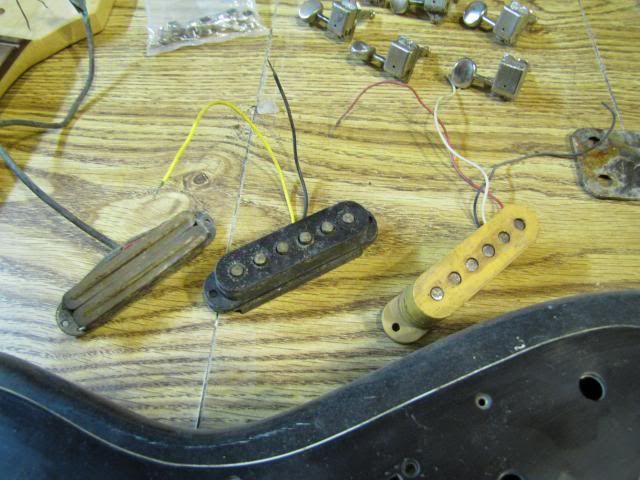 These were the pickups he was using, apparently one was pretty high quality. I don't know much about them yet though.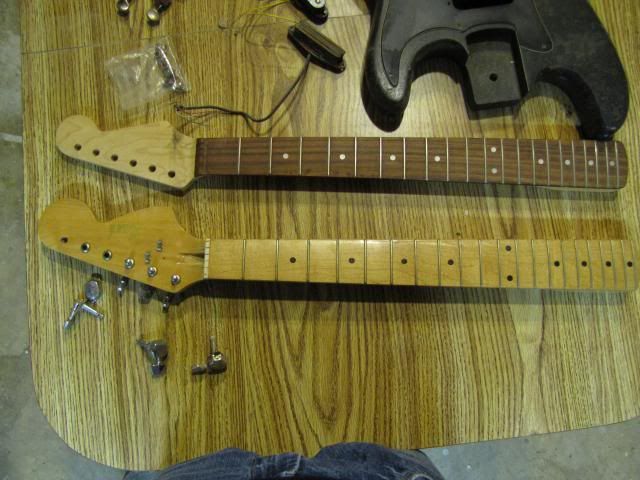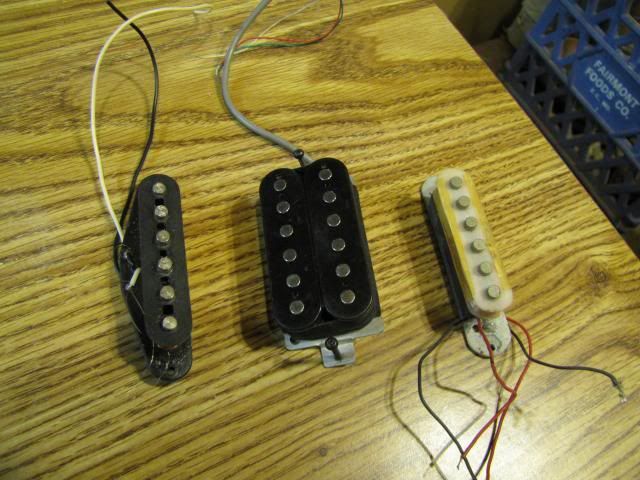 I believe these are telecaster pickups. The one on the left has some frayed wires