10 Artists Who Hate Their Hit Songs
Surprisingly, half of the songs are among top tabs on UG.
Niass
Ultimate Guitar

Niass
Serial Walken comma user. Stroopwafel enthusiast.
Posted Apr 06, 2017 04:19 PM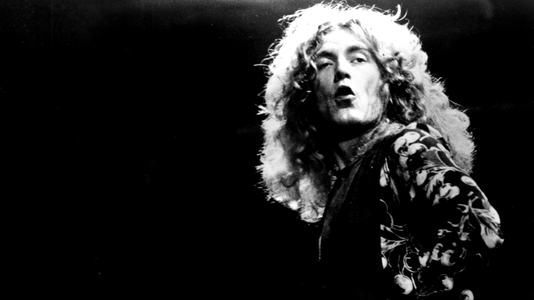 Have you ever done anything you regretted later? I bet you have. These 10 artists created great hit songs and they wish they'd never done this.
10. Frank Sinatra - Strangers in the Night
Though "Strangers in the Night" was a comeback for Frank Sinatra in the mid-1960s, reportedly he hated that song. Why? His wife Barbara, once recalled that Sinatra called the single "a piece of shit" and "the worst fucking song I've ever heard."
9. James Blunt - You're Beautiful
"You're Beautiful" is Blunt's biggest hit, reaching No. 1 in the U.S. and selling over 3 million copies stateside. But the singer has since come to resent the song, suggesting that it was wildly overplayed. As he once told Hello! Magazine, "It was force-fed down people's throats and it became annoying."
8.
Warrant -- "Cherry Pie"
Warrant is known for one song and one song only: "Cherry Pie." In the video, lead singer Jani Lane prances around with his feathered hair, making cartoon character faces and singing to his four shirtless friends about how much he loves female genitalia.
Following the commercial success of their debut album, Dirty Rotten Filthy Stinking Rich, Warrant went in to record their anticipated sophomore effort. While everyone in the band was happy with the end result, the record label was worried that the disc didn't have a clear hit single. So, they told Lane to get his ass back into the studio and write them a toe-tapping jam they could use to move units. He responded by writing "Cherry Pie" in 15 minutes on the back of a pizza box, which was meant as a thinly veiled "fuck you" to the label executives ("I Dare You to Play This Pussy Ballad on the Radio" was presumably the song's original title).
To his surprise, the executives loved it, and "Cherry Pie" became both the album's title and its lead single. Understandably, Lane held a bit of a grudge for being eternally associated with a song he was forced to write, despite the fact that its massive success undoubtedly led to a deluge of "research material" for future compositions:
7.
The Who - "Pinball Wizard"
Pete Townshend, the Who's lead guitarist and songwriter, refers to "Pinball Wizard" as "awful" and "the most clumsy piece of writing I've ever done". It was thrown into the mix at the last minute to try to get a good review from Nik Cohn, one of the most influential music critics in the industry, who, by the way, happened to be a big pinball fan.
6.
Weezer - Pinkerton (the Album)
Cuomo vented in a few different interviews about how much he wished he'd never written everyone's favorite Weezer album:
"It's a hideous record. It was such a hugely painful mistake that happened in front of hundreds of thousands of people ... and [it] just won't go away. It's like getting really drunk at a party and spilling your guts in front of everyone and feeling incredibly great and cathartic about it, and then waking up the next morning and realizing what a complete fool you made of yourself."
He even bookended the set with performances of "Beverly Hills" and "Island in the Sun" to remind everyone that as far as he is concerned, Pinkerton can go fuck itself.
5. Beastie Boys - Fight For Your Right (To Party)
The Brooklyn rappers come right out and say the song "sucks" in the liner notes of their 1999 greatest hits album, The Sounds of Science. But the dislike stems more from a lost sense of irony and parody than the song itself. Some fans took the song—and its outlandish pro-partying music video—totally straight.
Beastie Boy Mike D only had one qualm about the song that put the group on the map: "The only thing that upsets me is that we may have reinforced certain values of some people in our audience when our own values were actually totally different."
4. Robert Plant - Stairway to Heaven
Plant put up with the song for at least 17 years after he wrote it, before finally telling the Los Angeles Times, "I'd break out in hives if I had to sing that song in every show" in 1988. When the band played a one-off concert in London two decades later, Plant demanded the song not be played as a finale, and for guitarist Jimmy Page to "restrain himself from turning the song into an even more epic solo-filled noodle."
Plant referred to it as "that bloody wedding song" (for reasons that aren't entirely clear) and felt that it paled in comparison to the rest of their repertoire. He was doubly irritated that "Stairway" was the only thing interviewers seemed to want to talk about, and fans became borderline obsessed with it, cooking up bizarre theories surrounding the song's possible hidden meanings that persist to this day.
Plant's dislike of the song was so intense (and so contrary to Page's enthusiasm for it) that it impeded talks of a Led Zeppelin reunion for decades, simply because Plant didn't want to have to perform it every night and have Page turn it into a 38-minute guitar solo. When an Oregon public radio station announced that they would never play "Stairway to Heaven," Plant actually pledged a donation. That's right - he gave money to a radio station that had literally vowed to never play his most famous work.
3. Nirvana - Smells Like Teen Spirit
"Smells Like Teen Spirit" might be considered one of the group's most iconic anthems, but Kurt Cobain didn't think too highly of the song after a certain point. "It's almost an embarrassment to play," he told Rolling Stone in 1993. "Everyone has focused on that song so much. The reason it gets a big reaction is people have seen it on MTV a million times. It's been pounded into their brains… I can barely, especially on a bad night, get through 'Teen Spirit.' I literally want to throw my guitar down and walk away."
2. Radiohead - Creep
It isn't exactly a secret that Radiohead hates their 1992 hit, "Creep." Thom Yorke has publicly labeled the song "crap" and refused to play it in any of their live sets for years. In fact, when one audience member tried to request it at a concert in Montreal, he famously answered by saying, "Fuck off, we're tired of it." The band has reportedly begun playing the song in concerts again, but only rarely.
1. Liam Gallagher - Wonderwall
Liam, half of the brothers Gallagher in English alt-rock band Oasis, wouldn't mind clocking fans who only know the singer as the brains behind the '90s most inescapable ballad, "Wonderwall." He praised Oasis' final album, Dig Out Your Soul, for lacking any "Wonderwall"-esque tunes, telling MTV, "I can't fucking stand that fucking song! Every time I have to sing it I want to gag," before rounding out his interview with a knock against fair-weather fans across the pond: "You go to America, and they're like: 'Are you Mr. Wonderwall?' You want to chin someone."