10 Best Badfinger Songs
One of the most sublime melodies of the early '70s...
N-D
Ultimate Guitar

N-D
UG editor. Music lover. Constant searcher of something interesting and unique.
Posted Apr 24, 2017 03:57 PM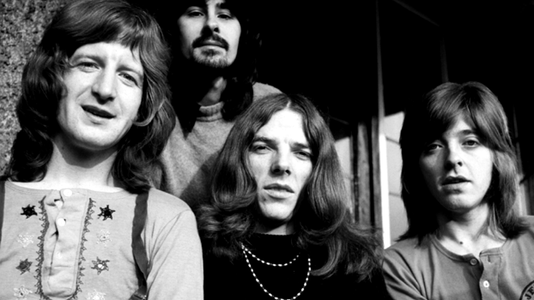 42 years ago Pete Ham, lead singer of Badfinger, tragically passed away at the age of 27... Being the primary songwriter of the band, Pete is often credited as being one of the earliest purveyors of the power pop genre.
Badfinger, who originally started as The Iveys in 1961, were one of the first artists signed by The Beatles' label Apple Records, and they undeniably created some of the most sublime melodies of the early '70s. The band's legacy may be mired in tragedy, with songwriters Pete Ham and Tom Evans both taking their own lives (in 1975 and 1983 respectively), but they left behind some wonderful work.
So as a tribute to Pete Ham and Badfinger, we have prepared a special rundown of 10 greatest songs by the band. Of course, the list is not complete, as Badfinger have a lot of outstanding tracks, but we tried to pick the best 10 of them.
Here's the list.
10. Meanwhile Back at the Ranch / Should I Smoke? (1974)
The five-minute closing medley from the band's last album before Pete Ham's tragic death, "Meanwhile Back at the Ranch / Should I Smoke" is one of their strongest album tracks.
9. We're for the Dark (1970)
Closing number from the band's debut "No Dice," "We're for the Dark" is one of Pete Ham's finest ballads
8. Dennis (1974)
"Dennis" from Badfinger's most underrated album "Wish You Were Here" remains one of Pete Ham's very finest pieces, from its elegant intro to its extended fadeout.
7. Lonely You (1974)
Another one of Pete Ham's graceful and heartfelt ballads, "Lonely You" was one of the standouts on the ill-fated Badfinger album, the group's debut for Warner Bros. after leaving Apple.
6. Apple of My Eye (1973)
This tune took an ordinary phrase and turned it into music. It is from the album called "Ass," and it was like a goodbye song to the band's original record label Apple Records before Badfinger moved to Warner Bros.
5. Without You (1970)
Often people forget the writers of this song. They either remember the Harry Nilsson version or the mega hit by Mariah Carey. But make no mistake about it, the song was written and originally recorded by Badfinger for their debut album. "Without You" was covered by over 200 artists including Frank Sinatra.
4. Day After Day (1971)
One of the badfinger's biggest hits, "Day After Day" was produced by George Harrison and features his distinctive guitar playing.
3. No Matter What (1970)
Badfinger's second single under their new name, and second straight Top 10, "No Matter What" features one of pop's all-time mightiest hooks.
2. Come and Get It (1969)
One of the highlight of the debut record, and the main reason it even exists, "Come and Get It" was originally written by Paul McCartney. When it came to supplying songs for the soundtrack of "The Magic Christian" movie (starring Peter Sellers and Ringo Starr), McCartney took the producer's chair and donated it to Badfinger, who added lustrous three-part harmonies. You can hear McCartney's original demo on The Beatles' "Anthology 3" album.
1. Baby Blue (1971)
Initially the second single lifted from the Todd Rundgren-produced "Straight Up," "Baby Blue" is Pete Ham's passionate ode to Dixie Armstrong, whom he became involved with during Badfinger's final tour of the US.
That's all! Feel free to share your personal favorites by Badfinger in the comment section below.