10 Best Memoirs by Rock Stars
These people have seen it all.
Niass
Ultimate Guitar

Niass
Serial Walken comma user. Stroopwafel enthusiast.
Posted Aug 22, 2017 01:20 PM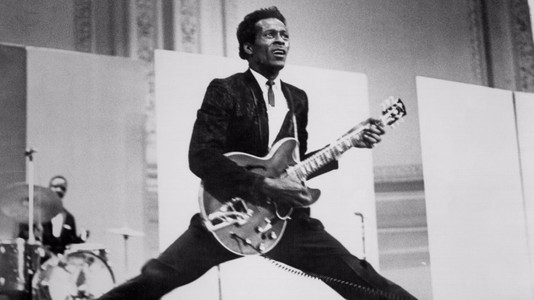 10. Patti Smith: 'Just Kids' (2010)
An incredibly romantic portrait of two young hustlers in the big city: Patti Smith and her best friend, artist Robert Mapplethorpe, have to keep telling each other how great they are, because nobody else will believe it. The most amazing thing about this book is the warmth, the lack of bitterness – what Patti Smith seems to remember most about New York bohemia in the 1960s is all the moments of awkward kindness.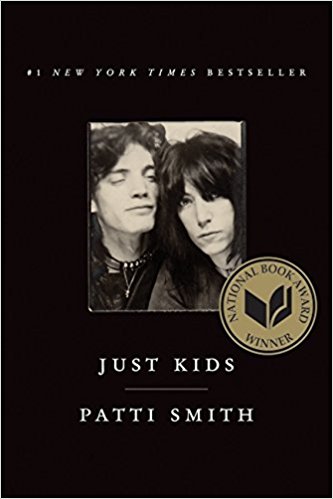 9. Anthony Kiedis: 'Scar Tissue' (2004)
The Red Hot Chili Pepper tells a quintessential made-in-L.A. rise-and-fall-and-rise story, complete with all the californicatory details. Kiedis muses about his childhood, his band and his many, many, many ex-girlfriends, most of whom inspire him to share a kind word, a nude photo or both. Scar Tissue might have the best final sentence of any book on this list, starring Kiedis' lovable pooch Buster: "And when I do think, 'Man, a fucking motel room with a couple of thousand dollars' worth of narcotics would do me right,' I just look over at my dog and remember that Buster's never seen me high." Let's hope Buster gets his own book someday.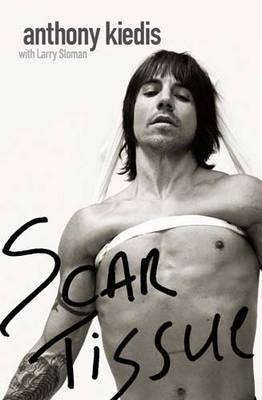 8. John Lydon: 'Rotten: No Irish, No Blacks, No Dogs' (1993)
The former Johnny Rotten has all the dirt about how the Sex Pistols pissed off the world. But he's also got poignant details about his hardscrabble youth in London's Irish-immigrant squalor, raised by a mother even more badass than he was. He also shares his deep hatred for religion, the Queen, the other Sex Pistols, hippies, rich people, racists, sexists, the English political system, Malcolm McLaren and of course, Pink Floyd. "A lot of people feel the Sex Pistols were just negative," he says. "I agree, and what the fuck is wrong with that? Sometimes the absolute most positive thing you can be in a boring society is completely negative."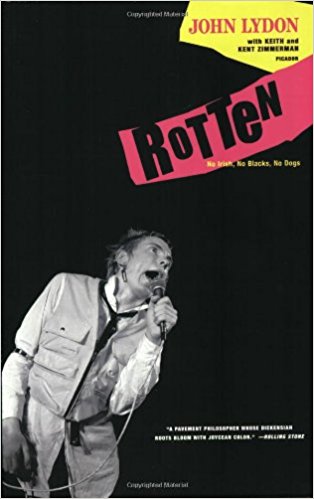 7. Paul McCartney: 'Many Years From Now' (1997)
This 600-page biography written by Barry Miles after hundreds of hours of exclusive interviews undertaken over a period of five years" can surely be considered a memoir. The majority of Many Years from Now covers the Lennon–McCartney songwriting partnership, the rise and fall of the Beatles, and McCartney's immersion in the vibrant arts scene of 1960s London.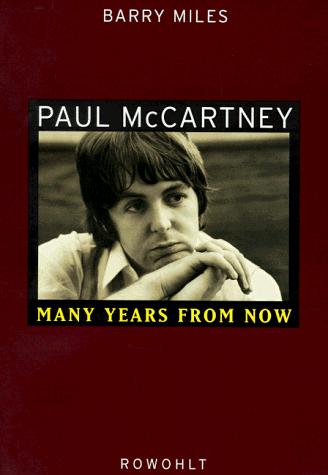 6. David Bowie: 'Moonage Daydream: The Life and Times of Ziggy Stardust' (2002)
While not exactly a full-scale autobiography, this book is still fun to read as David Bowie's music influenced almost every decade he lived in. Telling funny stories like shopping for shoes with Cyrinda Foxe or sipping tea with Elton John ("We didn't exactly become pals, not really having that much in common, especially musically") or partying it up with Mick Jagger ("I have absolutely no recollections of this party at all").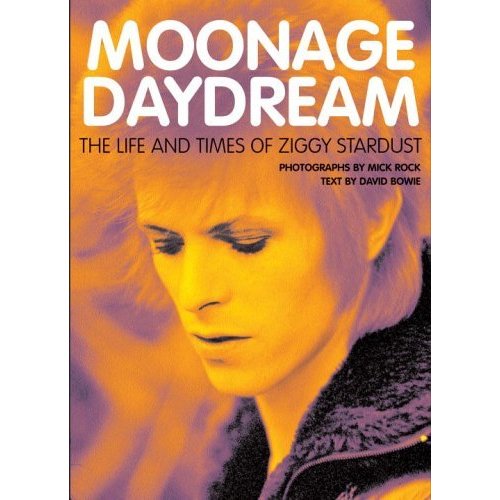 5. Johnny Cash: 'Cash' (1997)
In this book, Johnny Cash looks back on a long career with humility and gratitude, its author writing frankly about his addictions, failures and disappointments along the way. There are the expected stories of Elvis and Sun Records, Waylon, June and his Tennessee farm, but what sticks around after the final page is the heartening impression that although the Man in Black was a one-of-a-kind legend, he never thought of himself as larger than life.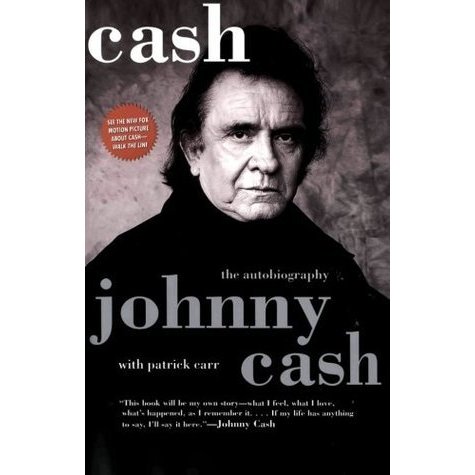 4. Chuck Berry: The Autobiography (1989)
Chuck Berry's autobiography is a story of rock 'n' roll genesis, from a St. Louis reformatory for juveniles to Chess Records and "Johnny B. Goode." It contains detailed histories of its author's classic compositions as well some great fish-out-of-water moments, like the time he infuriated Dick Clark by botching a lip-sync on American Bandstand.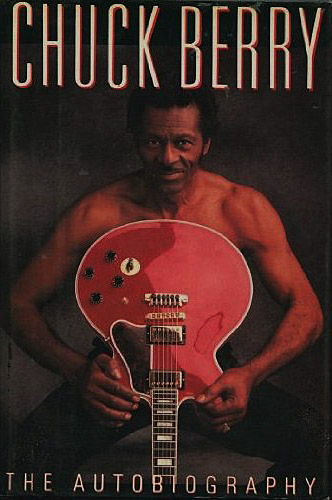 3. Keith Richards: 'Life' (2010)
It's a miracle that Keith Richards has lived that long, considering all the drugs he has taken. A living rock & roll legend, Keith Richards sure has a lot of stories to tell.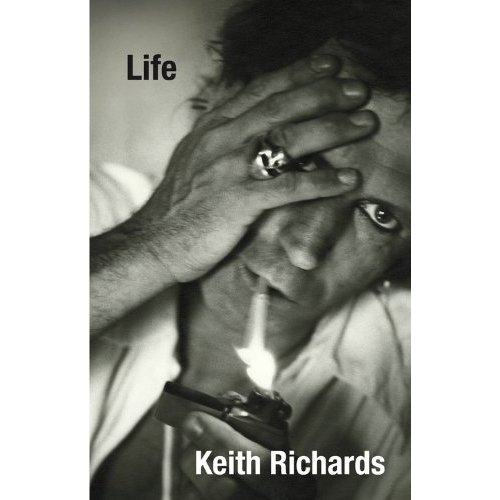 2. Slash: 'Slash' (2007)
Though there are other memoirs from GNR members (Steven Adler's My Appetite for Destruction and Duff McKagan's It's So Easy), Slash's book is one of a kind, surprisingly reflective and wise yet hilariously blasé about all his decadence.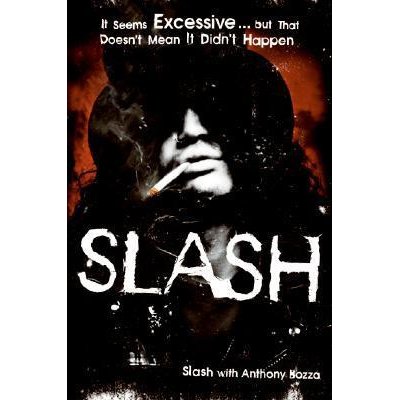 1. Bob Dylan: 'Chronicles, Volume One' (2004)
Well, it is to be expected from a Nobel Prize winner to have a great autobiography. It is filled with eccentric characters and weird scenes (like his passion for wrestling in boyhood.) He tells how he hates to be labeled as a voice of his generation and describes of his Eighties bottoming-out phase. All in all, the story of is certainly a story worth reading.