10 Best Songs by Alice Cooper
Best hits from the Godfather of Shock Rock.
Niass
Ultimate Guitar

Niass
Serial Walken comma user. Stroopwafel enthusiast.
Posted Jul 28, 2017 07:46 AM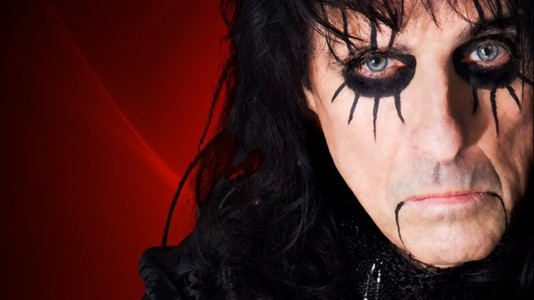 Alice Cooper is a living legend. He helped to shape the sound and look of heavy metal, and has been described as the artist who "first introduced horror imagery to rock'n'roll, and whose stagecraft and showmanship have permanently transformed the genre".

He's pushing 70, but still touring around the world and gathers entire stadiums and with his latest album 'Paranormal' he proves everyone that he still rocks hard.
To celebrate the release of his new album, UG decided to take a look at the best songs from the Godfather of Shock Rock.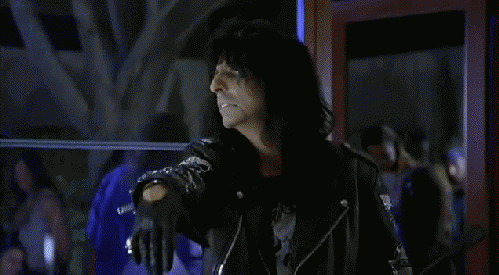 10. Hey Stoopid
This song delivers a strong anti-drug message in which Cooper warns young people about the dangers and pitfalls of drug abuse and espouses the benefits of living drug-free. The track also addresses suicide among teens and young adults and stresses that it should never be an option, no matter how depressed, lonely or isolated an individual may feel. Slash plays the guitar solo on the song. The track also features axe master Joe Satriani and Ozzy Osbourne, who provided backing vocals.

9. Elected
"Elected" was originally released as a single in the fall of 1972, just in time for the presidential election and its music video is on par with a 2016 freak show.

8. Feed My Frankenstein
This ferocious glam metal scorcher was written by Alice Cooper, Mark Manning (aka Zodiac Mindwarp), Ian Richardson and Nick Coler. Manning's band,ZodiacMindwarp and the Love Reaction, recorded the original version of this track for their 1991 album Hoodlum Thunder. Some famous string players appear on this track: Joe Satriani and Steve Vai are on guitar, and Nikki Sixx of Motley Crue played bass.
7. Only Women Bleed
This controversial song was initially called "Only Women" and the single was protested by several feminist groups claiming the song as horribly sexist and insulting. Those offended by Cooper's blunt and biting lyrics, however, obviously missed the point of the song. "Only Women Bleed" finds the shock artist writing about a helpless victim of spousal abuse, singing "she spends her life through pleasing up her man/he slaps her once in awhile and she lives and loves the pain." In his soft performance, Cooper obviously has some sympathy for the character and is willing to acknowledge the situation as tragic -- not necessarily because of the situation itself, but because she allows it to continue.

6. Billion Dollar Babies

One of the last great blasts by the original Alice Cooper band was also the title track of their only No. 1 album. Featuring vocal assist by hippie-dippy '60s Scottish singer-songwriter Donovan, "Billion Dollar Babies," like "Elected", works better within the context of the album than as a single.
5. Under my Wheels
The first single from the band's fourth album features one of the original quintet's best-ever performances. From the stumbling drums that intro the song to the chugging guitar riff that fuels it to one of Cooper's toughest vocals, "Under My Wheels" is straight-up rock 'n' roll played by a band whose greatness was often overshadowed by its theatrics.
4. No More Mr. Nice Guy
A killer radio hit with a massive hook and a jabbing guitar riff, "No More Mr. Nice Guy" remains one of Cooper's signature songs, a declaration of independence by an artist who was breaking rules from the start.

3. I'm Eighteen
Alice Cooper's initial appeal wasn't so much the snakes, blood and decapitated heads; it was the anthems for hopeless youth they cranked out with regularity back in the day. Their breakthrough hit captures this perfectly. Little else sums up disillusioned teens heading into even more crushing adulthood better than the immortal lines "I'm a boy and a I'm a man / I'm 18, and I don't know what I want."

2. School's Out
The band's fifth album finally took them to the Top 10. And its opening cut, first single and title track became their first Top 10 (and first Top 40) hit. And like their breakthrough song "I'm Eighteen" , "School's Out" tapped into teenage wasteland. But this time it's more celebratory: a radio-ready and totally fist-pumping anthem marking the last day of school. Few verses in the history of rock are as casually inspired as "We got no class / And we got no principles / And we got no innocence / We can't even think of a word that rhymes." A true classic.
1. Poison
Poison is Alice Cooper's masterpiece. In this song, Cooper sings about a girl who is bad for him, but he can't resist her charms. Sounds like an average 80's songs but his voice takes it a completely another level.