10 Best Synth Pop Bands
Sometimes you don't need a guitar to make good music.
Niass
Ultimate Guitar

Niass
Serial Walken comma user. Stroopwafel enthusiast.
Posted Jul 10, 2017 08:15 PM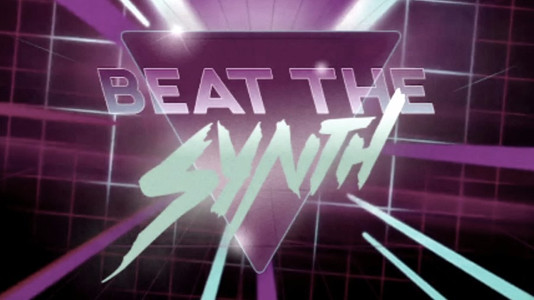 Electronic beats combined with pop music sound like pure '80s. Even the full-fledged metalheads know these timeless hits and love to sing them while being drunk and no one's watching.
We'd like to celebrate the '80s by making this list of 10 best synth pop bands.
10. Men Without Hats
Men Without Hats are a Canadian band synthpop band. Despite being mostly known for their hit song 'Safety Dance' the band is still active, writing lyrics and music and has an eclectic loyal following.
9. Alphaville
German synth pop group Alphaville enjoyed major success in the United States with their early hits "Forever Young" and "Big in Japan," and went on to a lasting career in Europe, South America, and Asia.
8. a-ha
Everybody knows Take on Me. No, seriously, the song is an embodiment of good music from the eighties. Still, there's a lot more to the Norwegian band.
7. Orchestral Manoeuvres in the Dark
Formed in Wirral with Paul Humphreys (synthesizers) and Andy McCluskey (vocals and bass guitar)and even described as being "among the most important bands Britain has ever produced" by The Oxford Times, OMD's life was cut short with just one bad album which more or less destroyed their career.
6. The Human League
The Human League formed in England in the late 1970s and quickly won credibility in the art-rock community, but a lineup change in the early 1980s turned them into more of a mainstream synth-pop act. It was the perfect time for such a switch, and "Don't You Want Me" became a massive U.S. hit.
5. New Order
The story of New Order is very hard to belive. Three members of the quintessential 80's band choose to carry on after the suicide of their lead singer and bandleader only to become dancefloor innovators, stumbling into exponentially greater fame and success, finding their way to arenas, FIFA theme songs and everywhere in between.
4. Kraftwerk
The pioneering German synthmeisters were so ahead of their time that you can still hear their influences in modern pop music.
3. Duran Duran
Duran Duran is a British band whose adventurous and relentlessly catchy series of early-'80s singles would for a time set into motion a hysteria as devoted and manic just as in the 60's. Also known as Fab Five, Duran Duran are really a household name in synth pop.

2. Pet Shop Boys
Despite their lifetime Brit Award, numerous number ones and Top 40 hits, it's sometimes easy to forget how big the Pet Shop Boys actually are. They've sold over a hundred million records! Moreover, they are all-around performers who tried every single genre.
1. Depeche Mode
Even if you've never listened to Depeche Mode, you probably still know that the Essex band are the pioneers of electronic pop music. And even if you don't own a single one of their albums (or singles), you'll have heard and maybe even sung or danced along to one of their songs.