10 Facts About Alice In Chains
One of the greatest bands to emerge from the Seattle grunge scene.
Maria_Pro
Ultimate Guitar
Posted Jul 13, 2017 02:07 PM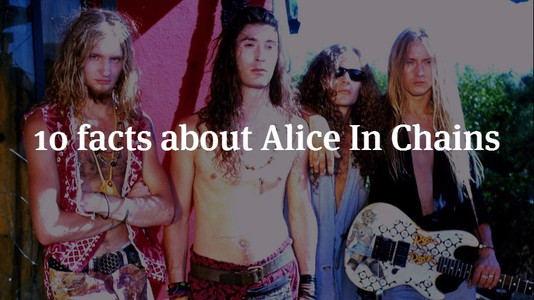 1. In early 1988 Alice in Chains went by the name Fuck.
Layne Staley explained in an interview, 'We weren't getting any work anyway, so we thought it wouldn't hurt us.' The band would pass out condoms with FUCK (the band) stickers on them. Soon after they changed the name of the band to Diamond Lie, which was the name of a band Jerry Cantrell had previously been in. The name Alice in Chains came from Alice N' Chains, the former band of Layne Staley. Layne Staley said to the Rolling Stone magazine: 'The name came from a side project of my old group. We were going to have this band that dressed up in drag and played heavy metal as a joke.'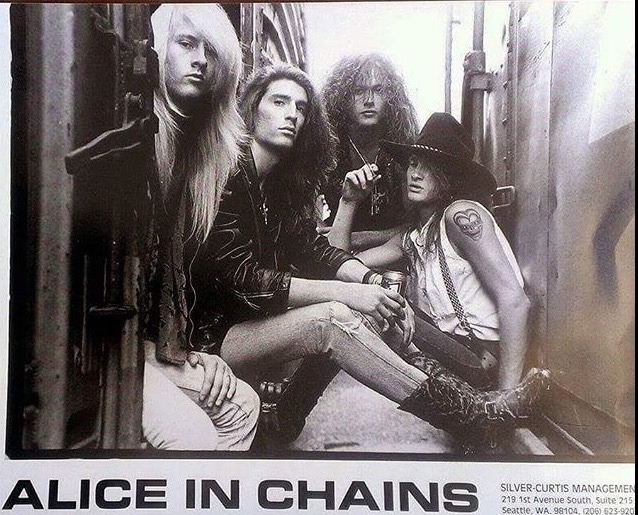 2. It is believed that Layne Staley had died exactly eight years after Kurt Cobain.
Layne Staley was found dead in his apartment on April 19, 2002. His body was found by his mother Nancy, and her husband, who broke into his apartment with the police. The last person to see him alive was Mike Starr, his best friend and a member of the band. Starr wanted him to take medical help, but Staley refused. Starr left, and Staley died later that day. The guilt about this event could well have led to Starr's death nine years later, after his own battles with addiction and alcohol.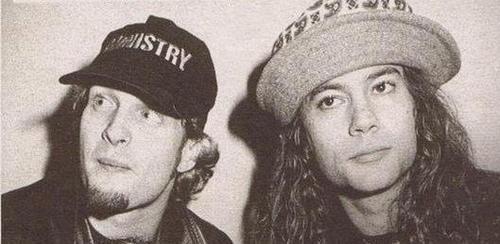 3. Layne Staley predicted his death.
Staley said in one of his final interviews, 'I know I'm near death. I did crack and heroin for years. I never wanted to end my life this way. I know I have no chance. It's too late.'

In his interview to the Rolling Stone Magazine in 1996, he commented: 'Drugs worked for me for years, and now they're turning against me, now I'm walking through hell.'

He spent his last days alone, playing computer games, watching TV, and sleeping. The last know photos of Stanley were published in 1998. The photo was taken at the AIC last recording session together in Los Angeles.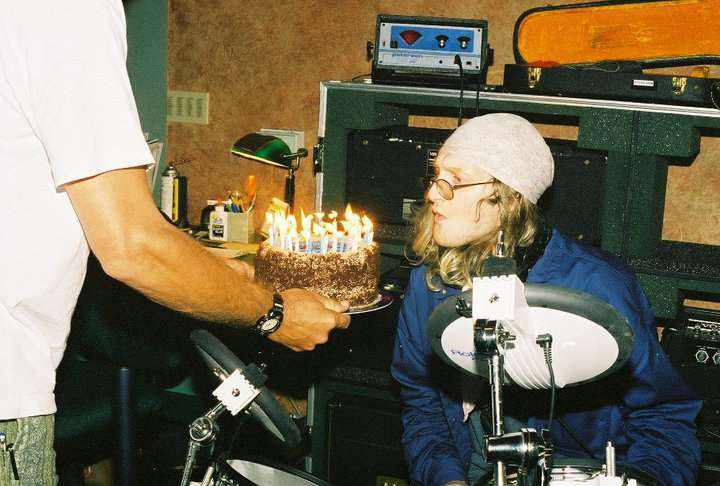 4. Alice in Chains were nominated for the Grammy nine times.
Their first nomination was the Best Hard Rock Performance for the song 'Man in the Box,' in 1992. The album 'Dirt' was nominated in the same category in 1993. Six more songs were nominated between 1995 and 2011, and the album 'The Devil Put Dinosaurs Here' was nominated for Best Engineered Album (Non-Classical) in 2014.
5. Jerry Cantrell often goes on long hunting trips.
When Alice in Chains were touring with Van Halen in 1991, they had a few weeks off in November before the tour resumed in Memphis. AIC didn't make that show because Cantrell was on a hunting trip and forgot that November had only 30 days. To make sure it didn't happen again, Columbia Records gave him a calendar.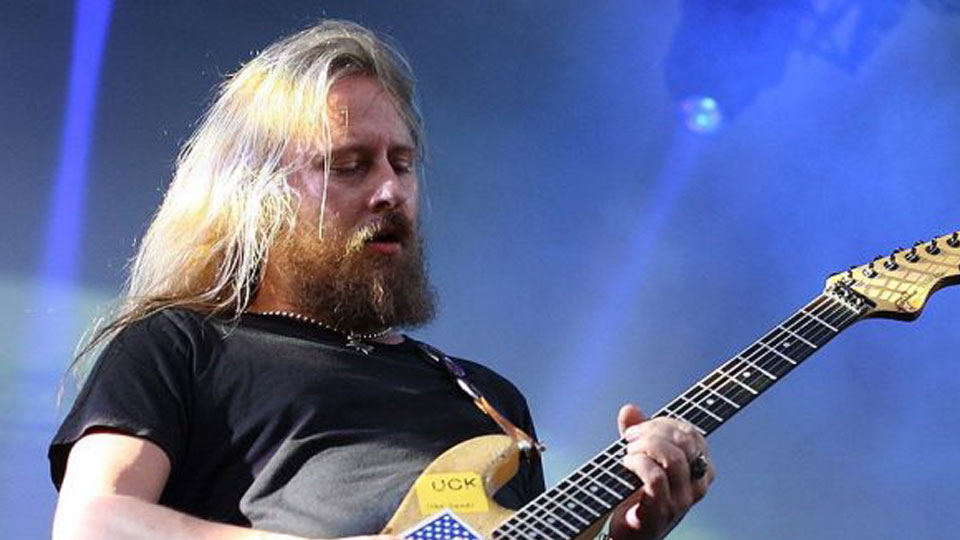 6.
The 'Sea of Sorrow' was supposed to be the first AIC music video.

Back in 1989, Thad Byrd had the idea to self-produce the first Alice in Chains music video for the song 'Sea of Sorrow.' Thad had already met Layne Staley before when he gave him a minor role in the movie 'Father Rock.' Jerry had an idea of doing a spaghetti western with a brothel of prostitutes and a gunfight in a saloon. Interspersed between this story would be the band performing on a stage.

Unfortunately, Thad was convinced by his family that the video would not make him any money, and he quit production.

The released version of the 'Sea of Sorrow' music video that was produced years later had nothing to do with him.
7. Members of Alice in Chains appeared in a few movies.
They were featured in Cameron Crowe's 1992 romcom 'Singles' along with such bands as Pearl Jam, Soundgarden, Heart, and others. Amazingly enough, the movie was shot before the international explosion of the Seattle bands. AIC drummer Sean Kinney recalls their surprise when they found out that Crowe was making a movie that featured their homegrown Seattle music scene. 'I just remember thinking about Cameron's magic. You're gonna go to Seattle and make a movie about stuff that just a small sect of people know? At the time, there was no 'the grunge.'
Jerry Cantrell also has a couple of acting credits to his name.
He had two cameo appearances in Hollywood movies. First in the 1996 'Jerry Maguire,' where he played the CopyMat worker who helped Tom Cruise's character make copies of his manifesto. And then in 'Rock Slyde' in 2009.
8
. On their MTV Unplugged appearance, Mike Inez wrote in marker 'Friends don't let friends get friends haircuts' on his acoustic bass.

This was a reference to Metallica cutting their hair.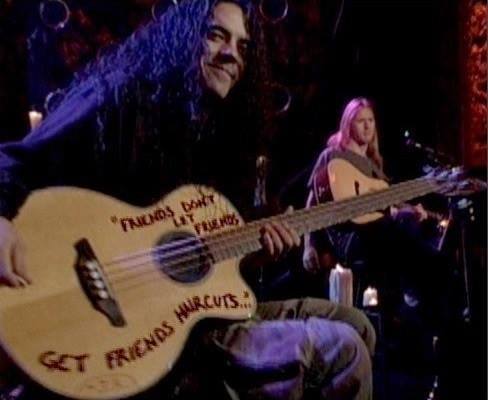 9. On the 'Facelift' Sean Kinney played drums with a broken hand.
'I cut my cast off in the studio and kept a bucket of ice by the drum set. I tried not to do that again — your first big break, and you fuck it up.'
10. The band has about 30 unreleased instrumental tracks.
Toby Wright, the producer of AIC self-titled album, confirmed that approximately 20-30 songs with no vocals on them were recorded back in the day. These instrumental tracks were never used again on any Alice in Chains album or solo album made by Jerry Cantrell.