10 Facts About Red Hot Chili Peppers
The crazy high-energy funk rock heroes.
Maria_Pro
Ultimate Guitar

Maria_Pro
If you're going to be crazy, you have to get paid for it.
Posted Jul 20, 2017 01:20 PM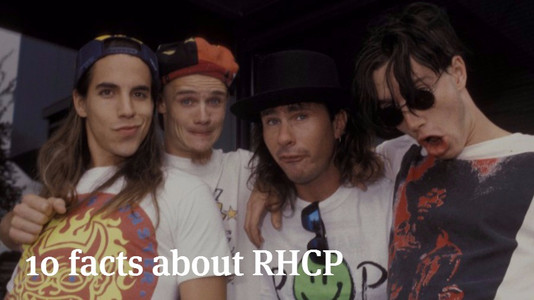 In 1986, the Red Hot Chili Peppers were given $5000 to make their third album and spend about $2000 of it on drugs.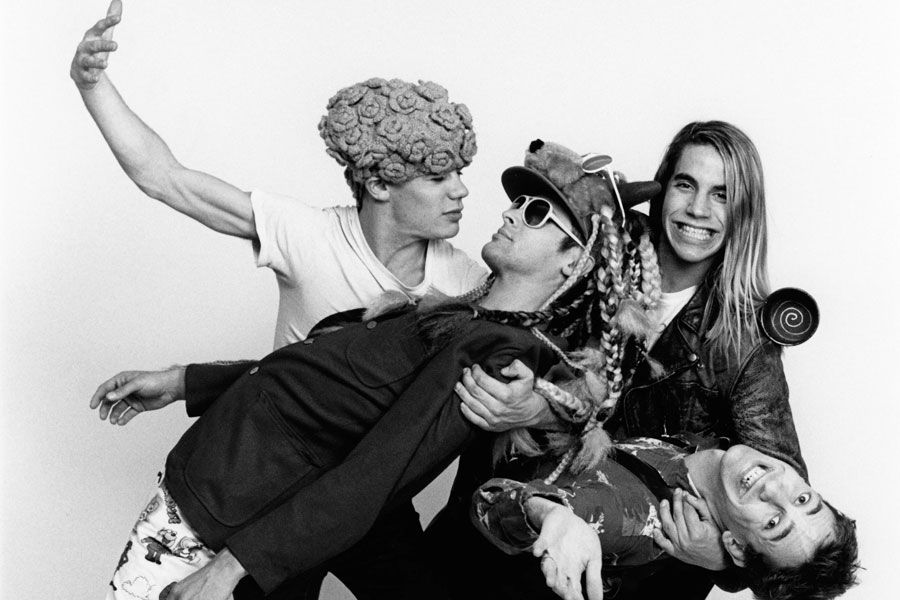 Kiedis and Flea have somewhat of an acting career.
Flea has appeared in numerous films, including Back To The Future 2 and 3, Fear And Loathing In Las Vegas, The Big Lebowski, and Suburbia.
For a brief period in his childhood, Anthony Kiedis took acting lessons after following his father into acting. His stage name was Cole Dammett. He p
layed Sylvester Stallone's son in the movie 'F.I.S.T.', a
gun-toting surf dude Tone in classic movie 'Point Break,
'
Jimmy Plummer in '
ABC Afterschool Specials', etc.
The whole band makes a showing in the Simpson's fourth season finale, 'Krusty Gets Kancelled' where they sing 'Give It Away.'
In the episode, they're asked to change the lyrics of 'Give It Away' from 'What I've got, I've got to get and put it in you,' to 'What I'd like, is I'd like to hug and kiss you.'
Theywere also featured in
1996
the
animated feature film
'Beavis and Butt-Head Do America' Soundtrack.
An animated music video was made for the song, featuring Beavis, Butt-head, and the band riding an amusement park roller coaster, intercut with scenes from the film.
The Red Hot Chili Peppers have had six guitarists during their existance.
The list includes Hillel Slovak, Jack Sherman, Arik Marshall, Dave Navarro, John Frusciante, and Josh Klinghoffer.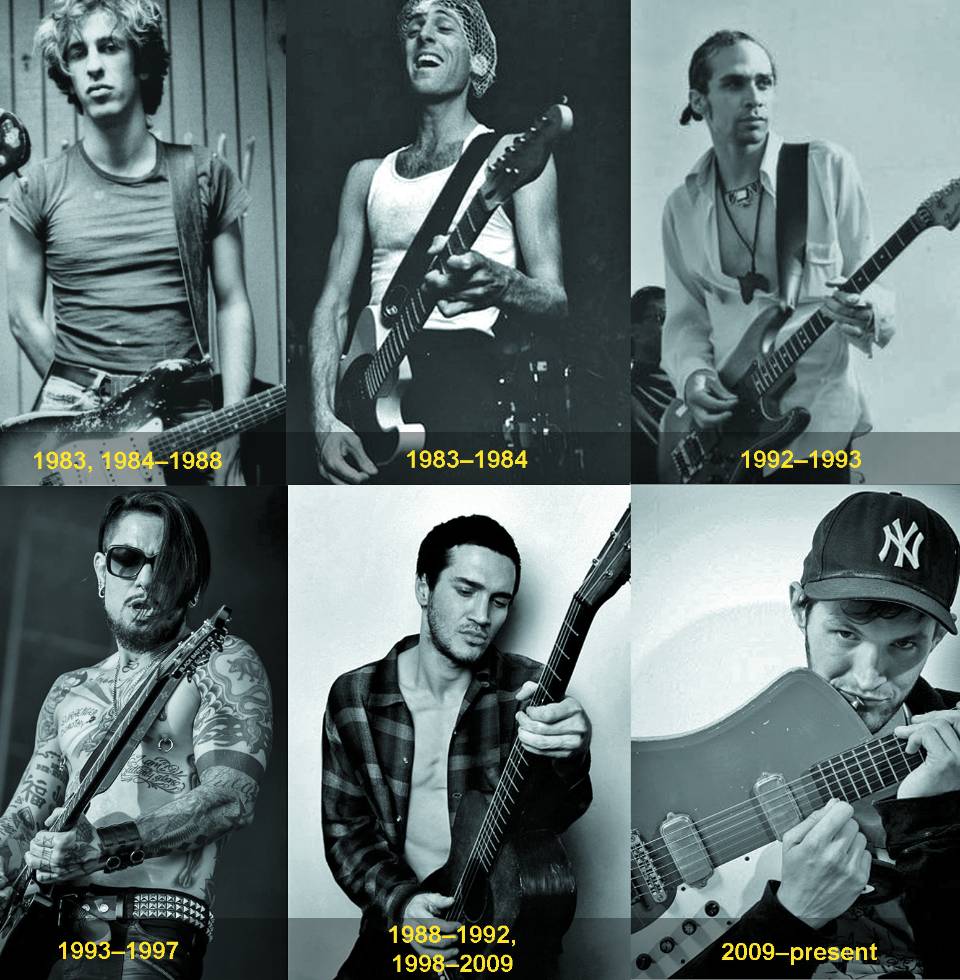 In 2008 Flea attended the University of Southern California to study music theory, composition, and jazz trumpet.
Flea was not classically trained and was quoted saying 'There's stuff that I want to know that I don't know.'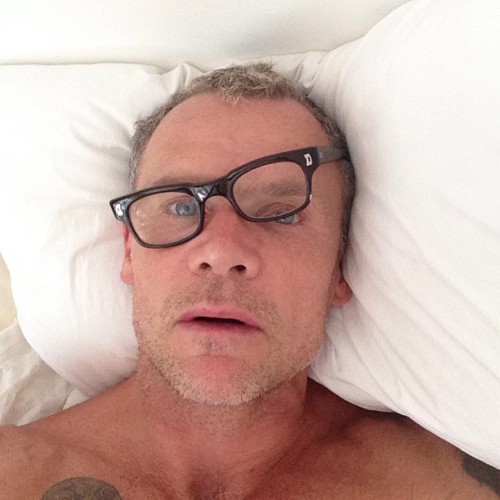 Seven out of the band's eleven albums are certified platinum.
They have sold at least one million copies. Out of the seven, six are certified multi-platinum.

Moreover, the band has won seven Grammy awards. Four of the Grammys were for the 2006 album 'Stadium Arcadium.'
The band's first show consisted of Anthony Kiedis reciting a poem over music
According to Anthony Kiedis' autobiography Scar Tissue, their first show was made up of improvisational music and Kiedis reading a poem called 'Out in L.A.' The band were playing as an opening act by the name of Tony Flow and the Miraculously Majestic Masters of Mayhem.
Their first album was produced by a member of post-punk icons Gang of Four.
The Peppers' self-titled first album from 1984 was produced by Andy Gill, the guitarist for post-punk pioneers Gang of Four.

Another fun fact: In 1985 Malcolm McLaren (best known for managing the Sex Pistols) approached the band about becoming their manager. He wanted to turn the band into a straightforward three-chord punk band. RHCP was not interested in this idea.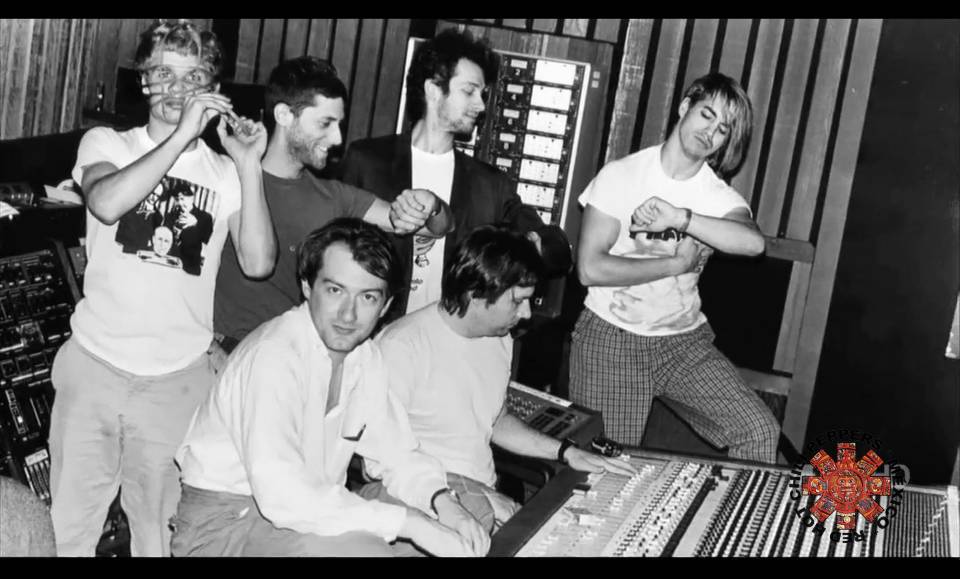 Anthony Kiedis and Flea were in a side group called Three Little Butt Hairs.
The Peppers' two mainstays once played in a joke band called Three Little Butt Hairs with D.H. Peligro, who filled in on drums with the Peppers during the period following Hillel Slovak's overdose and death.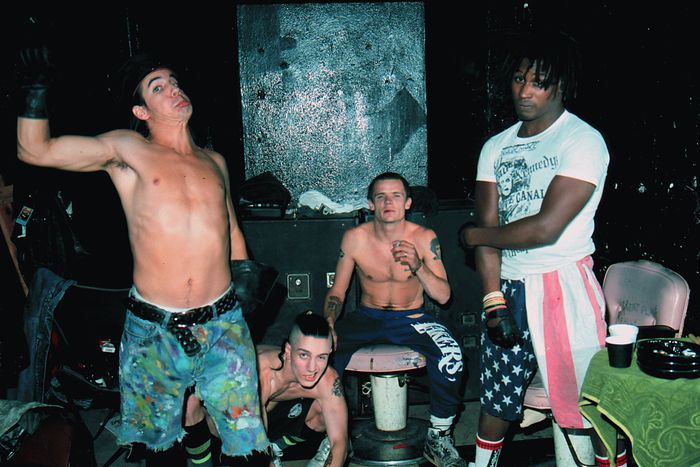 Anthony's father sold drugs to Led Zeppelin and The Who.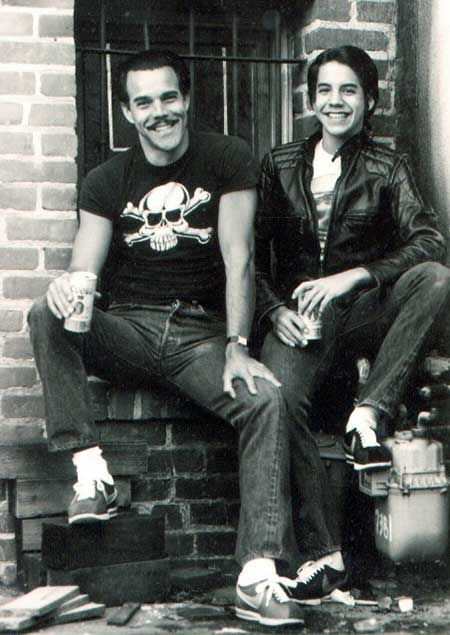 In Kiedis's memoir, 'Scar Tissue,' he mentions that his father, actor Blackie Dammett, was a drug dealer to the stars on the Sunset Strip.
Among his most famous clients were The Who and Led Zeppelin.
Dammett wrote his own autobiography, 'Lords Of The Sunset Strip,' in which he detailed his life as part of L.A.'s party scene in the 60s and 70s.