10 Facts About Slayer
The heavy metal Gods.
Maria_Pro
Ultimate Guitar
Posted Jul 31, 2017 08:45 AM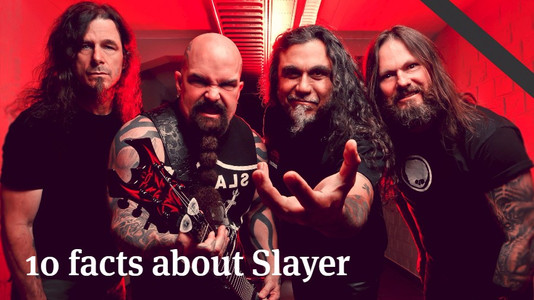 During the 35 years of existence, Slayer has released 12 albums
Show No Mercy (1983), Hell Awaits (1985), Reign in Blood (1986), South of Heaven (1988), Seasons in the Abyss (1990), Divine Intervention (1994), Undisputed Attitude (1996), Diabolus in Musica (1998), God Hates Us All (2001), Christ Illusion (2006),World Painted Blood (2009) and Repentless (2015). They have also released three live albums, two EPs, and two box sets.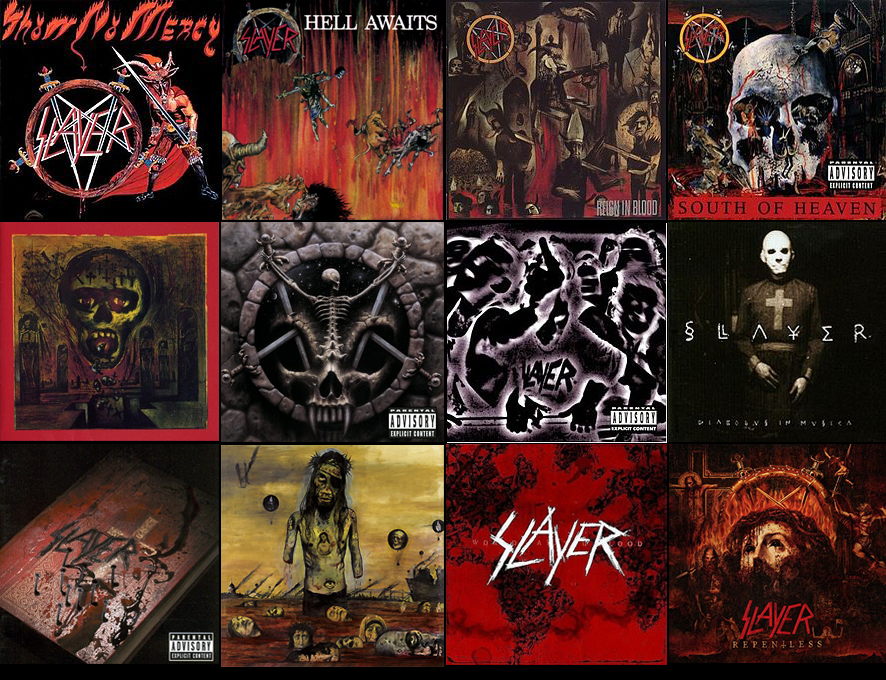 The band received five Grammy Award nominations
Slayer won two of them: one in 2007 for the song 'Eyes of the Insane' and one in 2008 for the song 'Final Six.'
At least two of Slayer songs became a soundtrack to the tragic events of 9/11
Slayer's 'God Hates Us All' was actually released on Sept. 11, 2001.
Tori Amos covered 'Raining Blood' for her 2001 album Strange Little Girls, which was released a week after 9/11. Guitarist Kerry King described her version as 'not his cup of tea.'
'Seasons in the Abyss,' the album's title track, served as Slayer's first-ever music video.
Filmed in Cairo on October 9, 1990, 'Seasons in the Abyss' got substantial airplay on MTV's now-defunct 'Headbangers Ball.' The concept came from Rick Rubin, the group's producer and president of their Def American label at the time. "He was always trying to be the visionary," Araya says. "He just told us, 'We want you to do a video where we'll fly you to Egypt.' And we were like, 'Egypt?!' I thought, 'You know what? Fuck it. That's so cool.'"
Slayer started as a cover band
The group started its journey in 1981 when Kerry King met fellow guitarist Jeff Hanneman in Huntington Park, California. The two connected over similar taste in music and Kerry soon introduced Jeff to Tom Araya, who had played with King before in a band called Quits.

The three started playing cover versions of Iron Maiden and Judas Priest at a clubs and parties. They were spotted by former music journalist Brian Slagel at a gig, who had them an original song titled 'Aggressive Perfector' for his upcoming Metal Massacre III compilation. Slagel later signed the band to Metal Blade.
Kerry King breeds snakes
The band's lead guitarist Kerry King loves snakes. He owns a Psychotic Exotics reptile house and herpetology nursery, where he breeds species including carpet pythons, reticulated pythons, Madagascar ground boas and more. He also breeds show dogs.
Only two members stayed in the band the entire time
Tom Araya and Kerry King were the only two members to stay in the band since its inception. Jeff Henneman passed away in 2013 at the age of 49 due to a liver failure. Dave Lombardo performed with Slayer on nine albums, but also played for other bands like Grip Inc., Fantômas, Philm, Testament, Suicidal Tendencies., Dead Cross and the Misfits.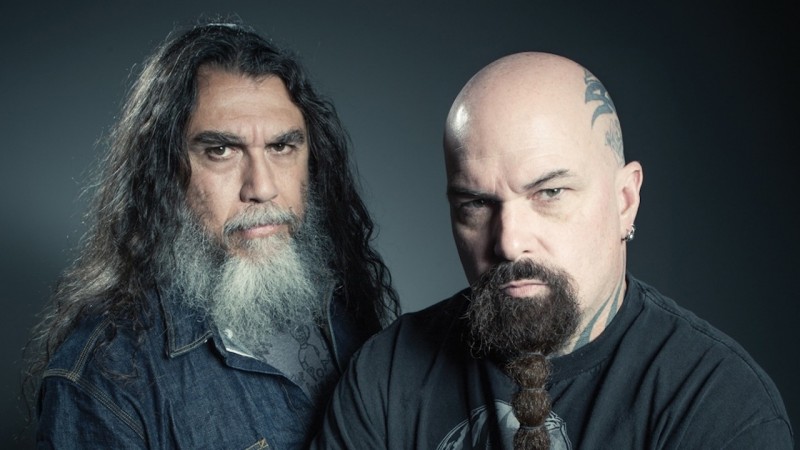 Public Enemy sampled Slayer's 'Angel of Death' half-time riff in their 1988 song 'She Watch Channel Zero?!'
The song was also sampled by KMFDM in 'Godlike'.
Slayer is one of the most influential bands in heavy metal history.
Groups who cited Slayer among their major influences include Bullet for My Valentine, Slipknot, Gojira, Hatebreed, Cannibal Corpse, Pantera, Mayhem, System of a Down, Lamb of God, Behemoth, Lacuna Coil? etc.

The band's 1986 release Reign in Blood has been an influence to extreme and thrash metal bands since its release and is considered the record which set the bar for death metal.

It had a significant impact on the genre leaders such as Death, Obituary, Cannibal Corpse, Morbid Angel and Napalm Death.
In 2014, Slayer released an official Christmas card
The card reworked SITA's cover art with a Santa Claus motif and stated: 'Seasons Greetings… In the Abyss.'