10 Facts About The Ramones
A few things about one of the first punk rock bands in music history.
Maria_Pro
Ultimate Guitar

Maria_Pro
If you're going to be crazy, you have to get paid for it.
Posted Jul 12, 2017 09:15 AM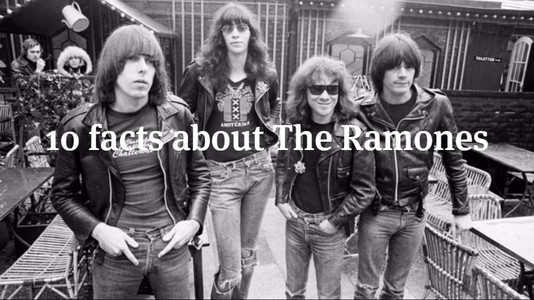 1. The Ramones band name was in reference to Paul Ramon, the pseudonym that Paul McCartney used to maintain his anonymity when checking into hotels.

In a 1995 interview, Joey Ramone explained: 'In the days of the 'Silver Beatles,' Paul McCartney would go to check into a hotel room, using the name Paul Ramone. Dee Dee was a big Paul McCartney fan, so he changed his name to Dee Dee Ramone. When I hooked up with Dee Dee, we decided to call the band the Ramones.'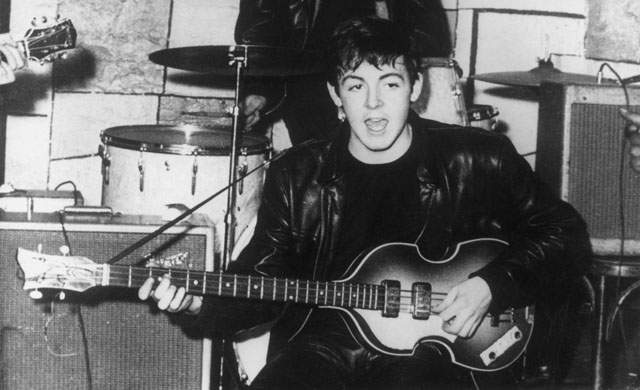 2. The band's shortest album was 'Ramones' from 1976 at 29:04.

Their Longest Album was 'Mondo Bizarro' from 1992 at an astonishing 37:25. Therefore, their average album length was about 32:45. Most of their songs are about two minutes long - partly because they didn't do guitar solos. In concert, when a song ended, they did a 1,2,3,4 count-in and went right into the next one.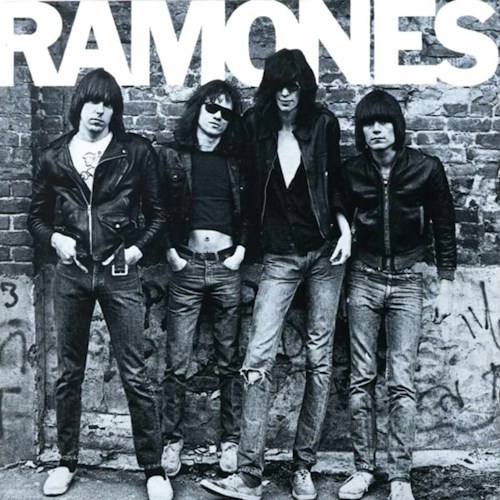 3. The song '53rd and 3rd' is supposedly about Dee Dee Ramone, working as a 'male hustler' on the corner of 53rd and 3rd streets in Manhattan to pay for his heroin habit.
4. It is rumored that Joey Ramone died in his hospital bed after listening to U2's 'In a Little While.'

Bono mentions it on the band's live DVD Elevation 2001: Live from Boston, adding that 'Joey turned this song about a hangover into a gospel song because that's the way I always hear it now.'
5. The Ramones toured almost nonstop for 22 years, playing a total of 2263 concerts.

By the way, they never had a tour bus, they liked to spend their time on the road in a passenger van.
6. Dee Dee Ramone departed the group and recorded a rap album, 'Standing in the Spotlight,' in 1989 under the name Dee Dee King.
7. In 2003 Johnny Ramone was named the #16th greatest guitarist of all time by Rolling Stone Magazine.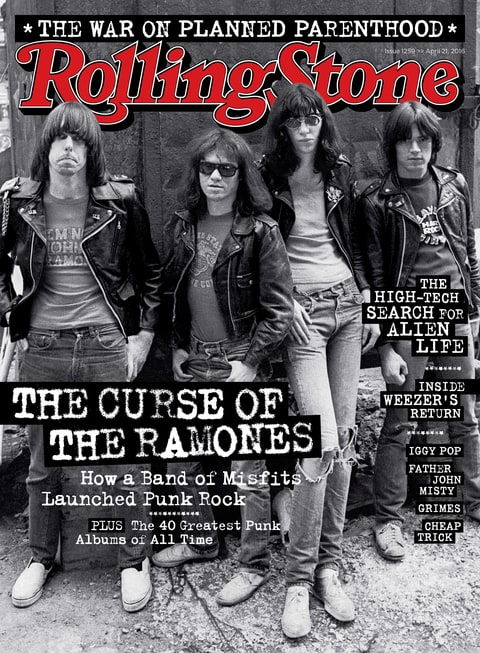 8. In March 2002, the Ramones became the first punk band ever to be inducted into the Rock and Roll Hall of Fame.
9. The Ramones appeared on 'The Simpsons' in the 5th-season episode 'Rosebud' (1993).

They're hired by Smithers to play at Mr. Burn's birthday party. Afterward, Mr. Burns orders, 'Have the Rolling Stones killed.'
The Ramones also appeared on the 5th episode of the 1st season of 'Space Ghost Coast to Coast,' in 1994. They ate Space Ghost's birthday cake.
10. Joey Ramone was an avid online stock trader in the late '90s.

He was a big fan of cable network CNBC and wrote a song named after his favorite anchor, Maria Bartiromo. There were plans to have him sing it on her show, but he never recovered from his cancer.