10 Famous Bands That Took Their Names From Songs
How can you tell when a song is immortal? When other band takes it as a name for itself.
Niass
Ultimate Guitar

Niass
Serial Walken comma user. Stroopwafel enthusiast.
Posted Mar 24, 2017 11:42 AM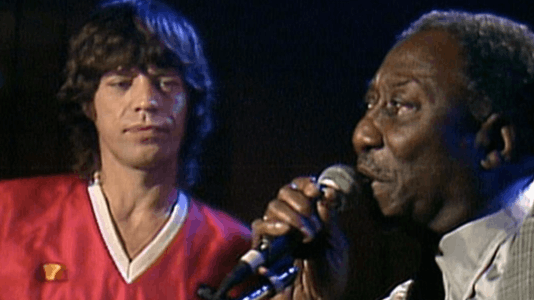 How can you tell when a song is immortal? When other band takes it as a name for itself.
Here are 10 Famous Bands that took their names from songs.
Boris
Awesome Japanese experimentalists Boris thankfully didn't name themselves after the London Mayor and Boris 'BoJo' Johnson. No, their source was much cooler: Seattle noiseniks the Melvins, who had a song of the same name.
Death Cab For Cutie
Cult 1960s Brit rockers The Bonzo Dog Doo Dah Band's penchant for preposterously long nomenclature didn't put off Death Cab For Cutie, who – you've guessed it – named themselves after the song of the same name.
Funeral For A Friend
Funeral For A Friend apparently got their name from a song by emo pioneers Planes Mistaken For Stars, though Elton John also wrote a song with the same name back in 1973. Perhaps Planes Mistaken For Stars took their song name from Elton John's song name?
The Sisters of Mercy
Goth rockers the Sisters of Mercy couldn't have sounded much different to brilliant old misery guts Leonard Cohen, but that didn't stop them borrowing their name from the title of one of his classic songs. A certain darkness pervades the back catalogue of both to be fair.
High Flying Bird
Noel Gallagher named his backing band the High Flying Birds after the track 'High Flying Bird' of Jefferson Airplane fame. Gallagher you thieving musical magpie!
Motörhead
Motörhead appropriated their name from the Hawkwind song 'Motorhead', though to be fair Lemmy did come up with the name when he was the former bass player in Hawkwind. The band had actually booted Lemmy out of the group when he'd got caught with speed by customs officials at the Canadian border in 1975, so it was fair game really.
Judas Priest
Birmingham heavy metal legends Judas Priest took their name from the unlikeliest source, the Bob Dylan song 'The Ballad of Frankie Lee and Judas Priest'. Bob was never into heavy vibes, and we suspect he probably isn't a fan of heavy metal either. Gotta love the Priest though.
The Kooks
'Kooks' is a well-loved David Bowie oddity from his imperious 'Hunky Dory' album, and Luke Pritchard simply added a The prefix that was popular at the time when his band The Kooks formed in East Sussex in 2004.
Radiohead
Radiohead named themselves after the Talking Heads song 'Radio Head', from the 1986 album 'True Stories'. It's not necessarily the greatest of names befitting of a band of their considerable might, but it could have been worse; they could have remained called On A Friday.
The Rolling Stones
The Rolling Stones were so obsessed with Muddy Waters that they stole their name from his tune 'Rollin' Stone'. It wasn't all they took from Muddy, although the media spotlight thrown onto the bluesman and his contemporaries was probably a fair exchange.
Know any more bands that were named after the songs? Share your entries in the comment section below.