10 Famous Songs That Became Memes
The story of James Hetfield and the table.
Niass
Ultimate Guitar

Niass
Serial Walken comma user. Stroopwafel enthusiast.
Posted Jun 19, 2017 07:55 PM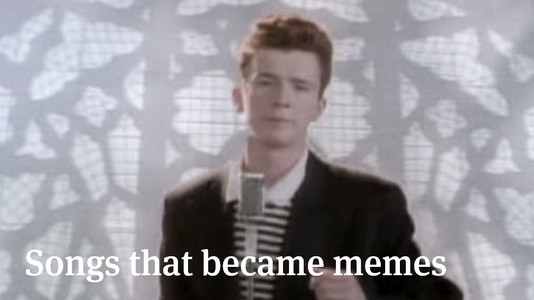 Internet memes are a power to be reckoned with. They can revive entire careers and keep songs and artists relevant.
Today, we present you top 10 songs that went viral and conquered the Internet.
Lou Reed & Metallica - The View (I am the table)
This meme started when Metallica and Lou Reed leaked the very first song of their most controversial (probably even topping St. Anger in that respect) album 'Lulu'.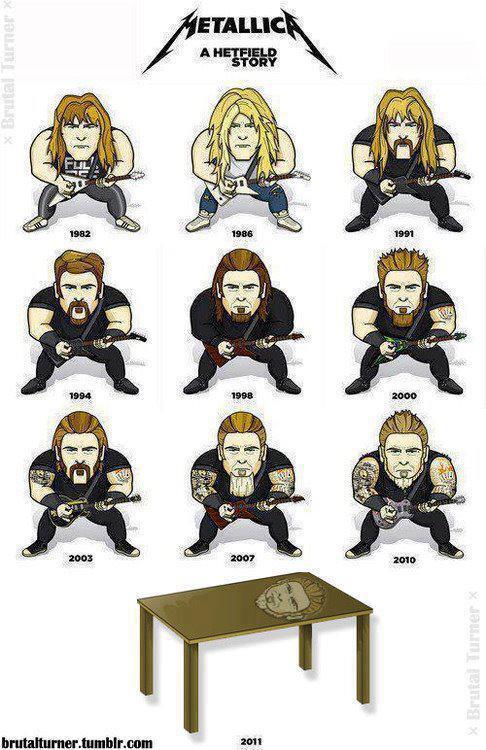 The song is called 'The View' and Lou Reed sings the lead part there, except near the end where James Hetfield sings a few lines. Of his little singing time, he can be heard repeating the line 'I am the table' a few times.
People started to argue about the true nature of James, if he really is a table or not and on James was also classified as the table Lulu's wiki page, a few times before it was edited out. He actually referred the 'Last Supper' table, which Jesus had dined on, but who cares, right?
Insane Clown Posse - Miracles (Fucking magnets, how do they work?)
'Miracles' is a song by Insane Clown Posse that describes the wonders of the universe and an appreciation for nature's beauty, while expressing skepticism towards the dogmatic nature of modern science. The song instantly went viral and gained an ironic fandom for its abundance of dumb and quotable lyrics, most notably "fucking magnets, how do they work?."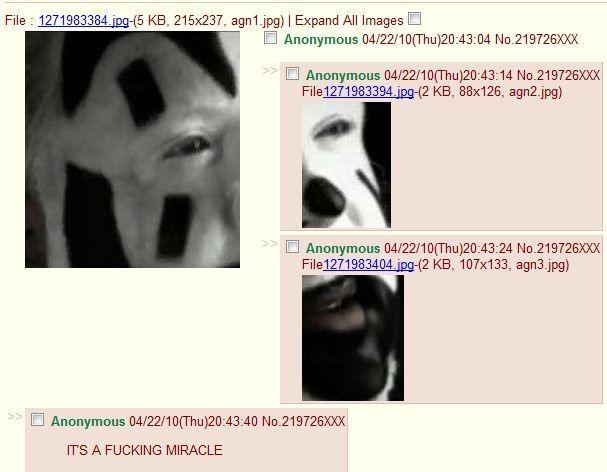 Water, fire, air and dirt

Fucking magnets, how do they work?

And I don't wanna talk to a scientist

Y'all motherfuckers lying, and getting me pissed.
Nickelback - Photograph
The 2005 music video for 'Photograph' begins with Chad Kroeger walking alone on a street while holding up a framed picture of himself and Nickelback's producer Joey Moi as the lyric "Look at this photograph" is heard in the background. It was only until 2011 when various parodies such as Nickelstats aka 'Look at this graph' and 'Look at this Instagram' made this song go viral again.
Haddaway - What Is Love
Old but gold. 'What is Love' is a 1993 dance pop song which saw a resurgence in popularity when it was featured in the 'Roxbury Guys.' After many years, it has become a source for countless GIFs and videos.

LazyTown - We Are Number One
Now here's the first meme that actually cured cancer.
It first started picking up steam when a remix was posted on the SiivaGunner YouTube channel (which is a story in and of itself) but it received a massive surge in popularity when Stefan Karl was diagnosed with pancreatic cancer. Lazy Town's staff set up a GoFundMe page to help get him the care that he needed but they weren't able to cover the full cost of his treatment. That's where the internet came in, spreading awareness through remixes and parodies, they were able to raise over $100,000 for Stefan and get him back up on his feet again.
And here's 'We Are Number One' but it's played in styles of 13 different metal bands including Avenged Sevenfold and Metallica.
Darude - Sandstorm (Dudududu)
This hit song of the late '90s took YouTube by storm in 2013 when it emerged from the gaming community and found its way into thousands of comments and gaming streams.
Eminem – Lose Yourself (Mom's Spaghetti)
This Eminem's Oscar-winning song went viral in 2012 when people on the Internet found out that spaghetti can be rhymed with everything. Originating from the 4chan imageboard community, it is a notable example of spaghetti stories that usually start out as a personal anecdote about an embarrassing or socially awkward episode before ending abruptly with a sudden appearance of spaghetti.
Radiohead - Lotus Flower (Dancing Thom Yorke)
This one is a little bit different as not a song, but the music video became a meme.
On February 18th, 2011, Radiohead released their 8th studio album The King of Limbs along with their official music video for the single "Lotus Flower." the black and white music video features an unusual dance performance by the lead singer Thom Yorke.
Soon enough, a mash-up music video of "Lotus Flower" set to Beyonce's 2011 single "All The Single Ladies" was uploaded on YouTube. The "Single Ladies" edition of Thom Yorke dance remix was well-received by YouTube community, leading to a number of duplicate re-uploads on the same day. Several variations on the theme emerged in the following days, mostly featuring upbeat dance songs by pop stars like Willow Smith, Girl Talk and Soulja Boy. In addition to the mash-ups and remix videos, "Lotus Flower" music video inspired dance tributes by the fans.
4 Non Blondes - What's Up (HEYYEYAAEYAAAEYAEYAA)
The music video was created by two animators at Slackcircus Studios who were inspired by Eric Fensler's G.I. Joe PSA series, by pairing footage of the titular protagonist from the 1980s American cartoon series He-Man and the Masters of the Universe with American alternative rock band 4 Non Blondes' 1992 hit single "What's Up."
Rick Astley - Never Gonna Give You Up
Behold the patient zero of "viral YouTube internet memes".
Rickrolling is a prank that involves posting a hyperlink that is supposedly relevant to the topic at hand in an online discussion, but re-directs the viewer to the music video of "Never Gonna Give You Up," a 1987 dance pop single by English singer-songwriter Rick Astley.
Know other songs that went viral? Share them in the comment section below!