10 Highly Educated Rock Musicians
"If you want to get laid, go to college. If you want an education, go to the library." - Frank Zappa.
UG Team
Ultimate Guitar

UG Team
UG editorial team. A group of people who are passionate about guitar and music in general.
Posted Mar 27, 2015 04:57 PM
Frank Zappa once said "If you want to get laid, go to college. If you want an education, go to the library." The message of that quote can stir up quite a debate, but right now we'll focus on Mr. Zappa's fellow rock musicians who opted to mix the "get laid" approach with becoming rock royalty. The list of highly educated rock stars awaits below.
1. Philip Taylor Kramer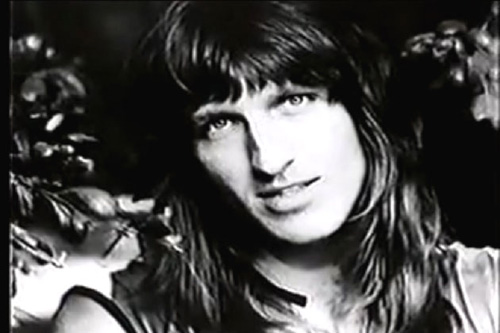 "Who the hell is Philip Taylor Kramer?" you might ask. Philip Taylor Kramer was the bassist of Iron Butterfly, the band that gave us what is considered the first heavy metal song of all time, 1968's "In-A-Gadda-Da-Vida." Kramer has a fascinating, and fairly disturbing story, and it can said that his education and subsequent work play a major role in it.
Taylor was a member of the band only for a brief period of time between 1974 and 1977, long after their golden era. But after leaving the band, Philip went back to college and got his degree in aerospace engineering, leading to a stint working for the US Department of Defense.
During the '90s, Philip founded a high-tech multimedia company called Total Multimedia Inc, and did pioneering work in the domain of video compression technology.
On February 12, 1995, Kramer was supposed to pick up associate Greg Martini and Greg's wife from the airport. But he called his wife and said that plans have changed, assuring her he will be there to surprise her. Then he called his old friend, Iron Butterfly drummer Ron Bushy and said "Bush... It's Taylor, I love you more than life itself." Then, he called his wife and told her "Whatever happens, I'll always be with you." Finally, at 11:59 AM, he called 911 and said "This is Philip Taylor Kramer... I am going to kill myself."
And then he vanished. Reports say that he worked overtime and hadn't slept for two weeks prior to his disappearance. It was four years later that the remains of Philip's 1993 Ford Aerostar van were found at the bottom of a Malibu ravine. His remains were inside the vehicle.
That was quite a digression, back to educated musicians now.
2. Dexter Holland (The Offspring)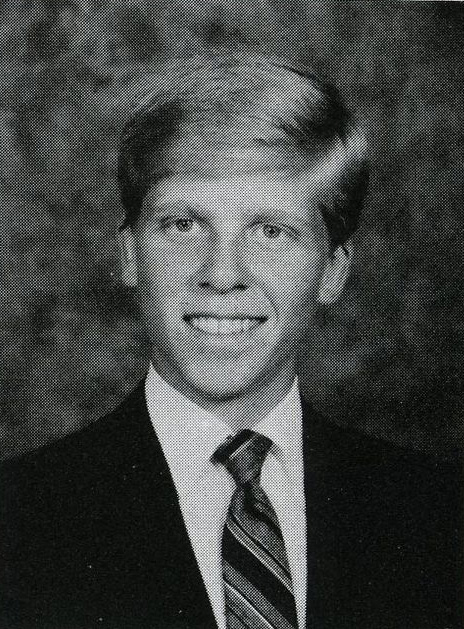 It might seem a tad surprising, but "Why Don't You Get a Job" and "Pretty Fly (For a White Guy)" singer, Dexter Holland of The Offspring, has a bachelor's degree in Biology and his master's in Molecular Biology from the University of Southern California. He actually commenced a PhD in molecular biology, but was prevented from finishing the job by the band's success.
As of 2013, Holland is a doctoral student at the Laboratory of Viral Oncology and Proteomics Research and has published a paper titled "Identification of Human MicroRNA-Like Sequences Embedded within the Protein-Encoding Genes of the Human Immunodeficiency Virus" with a group of co-authors in March 2013.
3. Jim Morrison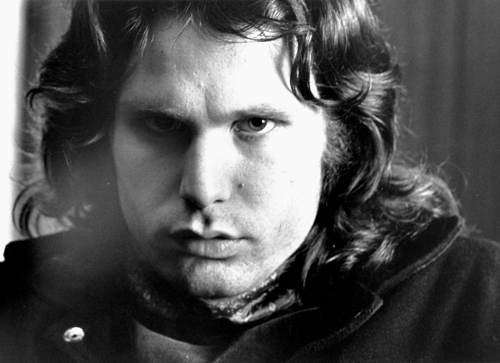 Known as a voracious reader, as well as a heavy drinker and drug addict, as well as the voice of The Doors and a true icon of rock, Jim Morison was also an owner of an undergraduate degree in film from UCLA. He fetched it in 1965.
4. Duff McKagan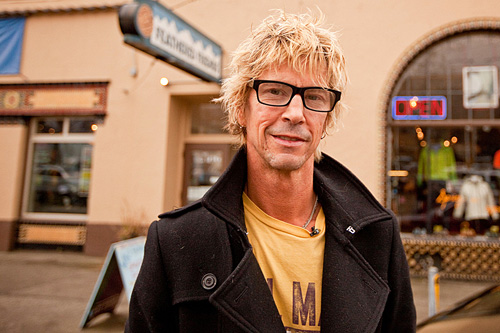 Former Guns N' Roses bassist Duff McKagan didn't have much interest in higher education in his younger days. He was a high school dropout focused on reaching rock 'n' roll super-stardom, which he very much did. But after nearly drinking himself to death, Duff sobered up and decided to distract himself from the alluring power of booze by looking at the band's old financial records. He couldn't understand a thing, and he felt embarrassed.
Embarrassed but determined, and so began Mr. McKagan's journey of higher education. He enrolled in a community college and ultimately achieve a bachelor's degree in Business from Seattle University. Duff eventually received his high-school diploma in 2012 and he also owns a financial management company called Meridian Rock.
5. Thom Yorke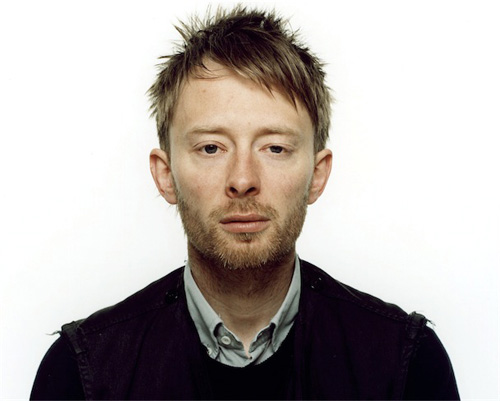 Back in 1988, Thom Yorke decided to put his band On a Friday on a hiatus so he could earn his bachelors degree in fine art and English from the University of Exeter. Shorty after Thom and his bandmates complete their college obligations, they renamed themselves to Radiohead, got a record deal and went on to sell 30 million albums around the world.
6. Tom Scholz (Boston)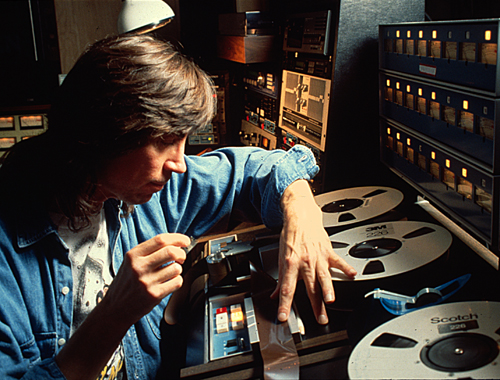 Before founding Boston and selling over 30 million albums in the States alone, guitarist Tom Scholz obtained a masters degree in mechanical engineering from MIT in 1970. He's also the man who invented the Rockman amplifier, and has designed the majority of the group's recording gear.
Actually, the greater part of the band's first two albums, which have a stellar sound and have sold 24 million copies combined thanks to such hits as "More Than a Feeling," "Smokin'," "Peace of Mind" and "Don't Look Back," was recorded and produced in Tom's basement. The engineering knowledge Mr. Scholz had previously obtained must have played at least some kind of role in the process.
7. Danny Carey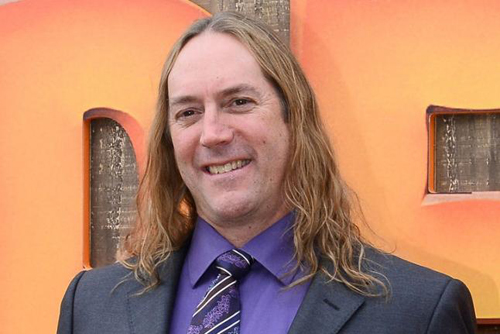 Tool drummer Danny Carey is a very notable alumni of the University of Missouri, Kansas City. It was during his time in college that Danny began expanding his studies in percussion with theory into the principles of geometry, science, and metaphysics. He also delved into Sacred Geometry and certain hidden aspects of life and the occult. All of this made a crucial stamp on Carey's drumming style.
8. Tom Morello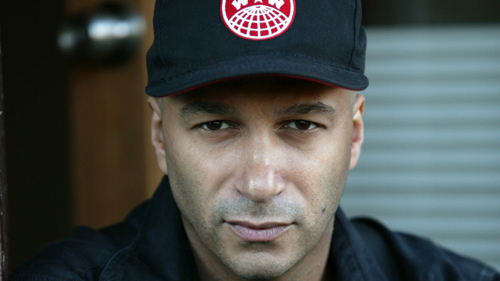 After graduating high school with honors in 1982, Rage Against the Machine guitar master Tom Morello went on to study at the prestigious Harvard University, graduating with a bachelor's degree in Social Studies in 1986. And despite spending a short time period at California Democratic Senator Alan Cranston's office, the experience only helped him to decide not to pursue a career in politics. Tom does remain very much prominent in the fields of politics and activism, though.
9. Greg Graffin (Bad Religion)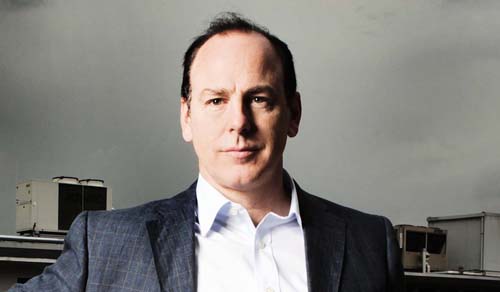 Punk icons Bad Religion may not seem like a band that nurtures highly-educated individuals, but frontman Greg Graffin has a PhD in zoology at the Cornell University. Not only that, but Greg also became a college lecturer and has lectured courses in life sciences and paleontology at the University of California, Los Angeles and evolution at Cornell University.
10. Brian May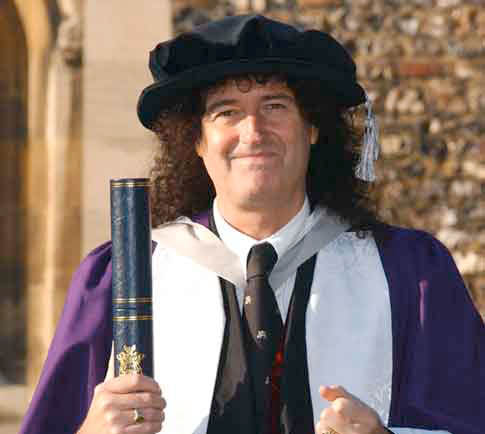 Before winning the UG Showdown became his greatest life accomplishment (kidding, kidding, easy now), Brian May contributed his guitar mastery to form the magic of Queen. But even before that, he graduated with honors in 1968 and began working towards his PhD in astrophysics.
Queen prevented Brian from getting his PhD for nearly 40 years, but this gentleman never lost his passion for the stars and in 2006 he was invited back to the Imperial College London to finish what he had started. In 2007, 37 years after he began working on his doctorate, Mr. May had finally acquired it.
One of the astrophysicists who worked with May said: "I have no doubt that Brian May would have had a brilliant career in science had he completed his PhD in 1971. Nevertheless, as a fan of Queen, I am glad that he left science temporarily."
So, was Frank Zappa right?