10 Indie Games with Amazing Soundtracks
The industry has come a long way since Pong.
Niass
Ultimate Guitar

Niass
Serial Walken comma user. Stroopwafel enthusiast.
Posted Nov 20, 2017 12:30 PM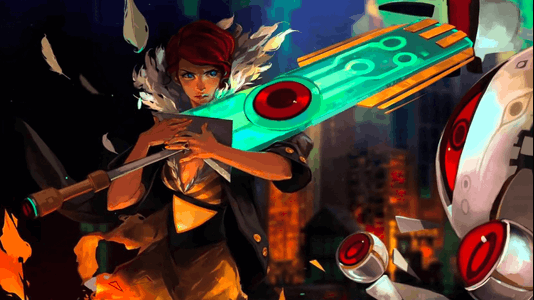 No matter what they say, video games are art. While initially games were only used for escapism, they've come a long way since Pong and don't plan to stop any soon. But besides gameplay, there have always been soundtracks to accompany it and, surprisingly, the real gems of the industry can mostly be found in indie games.
Here are ten indie games with soundtracks that are worth a listen even if you're not a fan of video games.
Bastion
The romantic 'lone wolf' motif in Bastion is supplemented with a perfectly fitting cowboy-ish soundtrack by Darren Korb. Moreover, it's more narrative than other soundtracks on our list, with voiceover from the game's narrator.
Binding of Isaac
If only all basements had soundtracks such as this. This soundtrack by Danny Baranowsky is a tasty amalgam of epic synth orchestra, rock, and a little bit of chiptuned goodness for added flavor. The layering and dynamic variation are totally on par with "Super Meat Boy," and the instrumentation is dark and creepy in that "abandoned child's attic" kind of way: something perfectly fitting for this game, and something that Baranowsky seems to have a proclivity for.
Journey
It's hard to grasp that Journey is an indie game. It has received numerous 'Game of the Year' awards and is a prime example of how video games can make you feel deep emotions. Composer Austin Wintory used an impressive amount of various instruments and tonalities, something that video game soundtracks often miss.
Undertale
In 2015, a video game developer and composer Toby Fox turned the indie game world upside down with the universally acclaimed game 'Undertale.' The game had everything; it was innovative, had memorable characters, captivating story, and, of course, an amazing soundtrack. And while the fandom may be cancerous at times, its members have made a lot of surprisingly good-sounding remixes through the years, none of which, though, can beat the original.
FEZ
Creator of Fez Phil Fish needed a soundtrack to capture the spirit of the game, the old-school vibe and its vibrancy and the composer Disasterpeace sure delivered on all the promises as FEZ soundtrack is a pleasure to listen to. It can be dark and bright, it has punch and it's somber at the same time.
Crypt Of The Necrodancer
Nearly every song in Crypt Of The Necrodancer has a special retro feel to it. Danny Baranowsky once again created a perfect soundtrack and it's one of the few soundtracks that you can listen to in the car without needing the game behind it.
Superbrothers: Sword and Sworcery
The soundtrack of Sword & Sworcery is the true hero of the game. The electro soundtrack made by Jim Guthrie provides depth and texture to the world created by developers.
To the Moon
To the Moon is an almost spiritual experience that would be impossible without the game's piano soundtrack. It's amazing that a simple instrument can reach emotional levels even the most grandiose orchestras might fall short of. To The Moon perfectly emphasizes that indie soundtracks are best left simple and pure.
Transistor
The way Darren Korb incorporated his music into the actual gameplay of Transistor is almost magical and not only that, but Ashley Barrett's sweet jazzy voice is perfect for every song so it will be a pleasure for you to listen while you hack your way through Transistor's beautiful levels.
FTL: Faster Than Light
Ben Prunty created a soundtrack as mysterious and exhilarating as space itself. Faster Than Light is a game about surviving in the frigid depths of the universe and fighting your way through its impossibly challenging trials and this soundtrack captures that beautifully. It will sure give you a feeling like you've stared into the void of space, and had it look back at you with a challenge.

And what is your favorite indie game soundtrack?