10 Interesting Facts About Tom Waits
One of the most recognizable voices in the industry.
Maria_Pro
Ultimate Guitar

Maria_Pro
If you're going to be crazy, you have to get paid for it.
Posted Sep 12, 2017 09:52 AM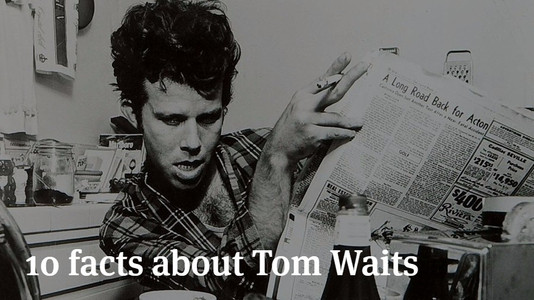 Five different versions of Tom Waits' song 'Way Down The Whole' have been used in the opening credits of each of The Wire US TV show seasons.
Versions, in series order, were recorded by The Blind Boys of Alabama, Tom Waits, The Neville Brothers, DoMaJe, and Steve Earle.
Besides that, Waits contributed to at least 50 films. He was nominated for an Oscar for his soundtrack to the 1980 Francis Ford Coppola film One From the Heart.
Tom Waits sued Frito Lay over a Dorito's commercial.
Frito-Lay wound up paying more than $2 million in compensatory damages, punitive damages, and attorney's fees in April 1990 to Waits as a result.

In the mid-'80s Tracy-Locke Inc. agency to developed a radio spot for the new SalsaRio Doritos. The agency came up with an ad inspired by "Step Right Up," a song parodying pitchmen and carnival barkers on Waits's 1976 album Small Change. Tracy-Locke auditioned many blues singers before they found Stephen Carter, a Dallas musician who had performed Waits songs for years and even did an impersonation of the singer.

Waits heard the ad in 1988 when he made an appearance on a Los Angeles radio station, and it played during the commercial block. He was surprised by Carter's spot-on impersonation.

He then shared in his 2002 interview, that he thought maybe he'd recorded the ad in a drunken blackout:
"I mean, there's a lot of things I can't remember, but I think I would have remembered doing that."
After that, he immediately filed a suit against Frito-Lay and Tracy-Locke.


Tom Waits loves quizzez.
Waits keeps a notebook full of interesting facts, which includes gems such as the fact that the average cockroach can live up to two weeks after decapitation. So, we guess it means we can call Waits a geek...
Waits worked as a doorman.
Aged 19, Waits was a doorman at a San Diego music hole, the Heritage Coffeehouse. He eventually got a chance to perform there, but he made only $6 per hour, which was two dollars less than he made as a doorman. Waits has also worked in a pizza restaurant, for the US Coastguard and has driven an ice cream truck.

He once said:
'The hardest thing about driving an ice cream truck is getting the little bell out of your head at night.'


Tom Waits was born on Pearl Harbor Day.
Thomas Alan Waits was born on 7 December 1949, one day after Blues legend Leadbelly died in New York. He is a son of schoolteachers Alma Fern McMurray and Jesse Frank Waits.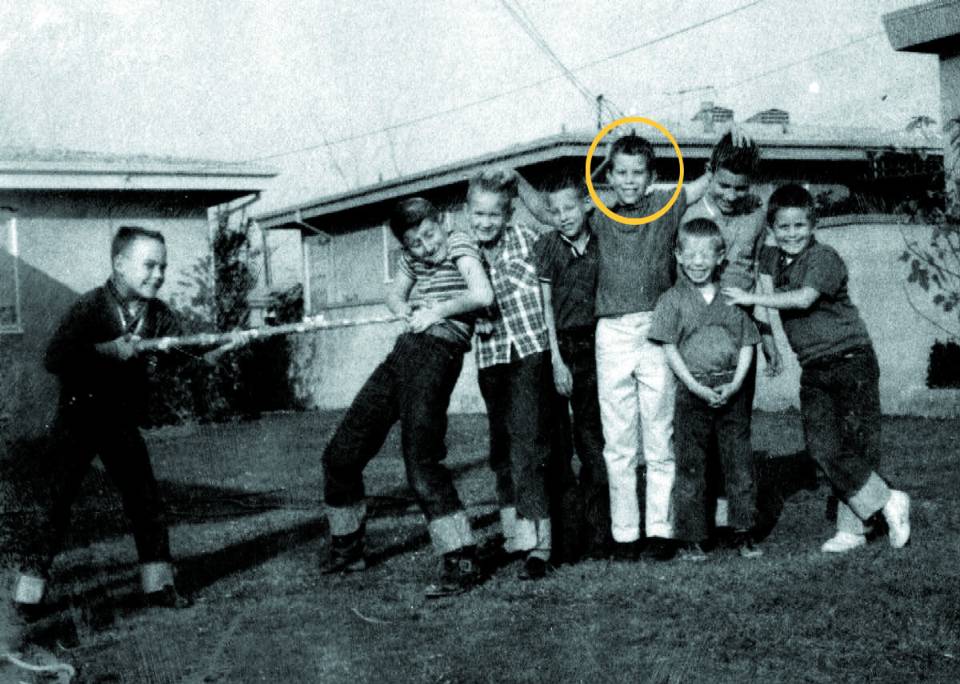 In 1974, The Eagles covered Wait's song 'Ol' 55' and made it into a hit.
He described the version as 'antiseptic.'
His first record 'Closing Time' was released on Asylum Records in 1973.
The album was produced and arranged by former Lovin' Spoonful member Jerry Yester. It received positive reviews, but Waits didn't gain widespread attention until more prominent artists covered a number of the album's tracks.

During the Asylum years Waits toured hard as a support act for various bands including Frank Zappa and the Mothers of Invention and Martha and the Vandellas. Waits was not taken well by the crowd and was frequently jeered and spat at.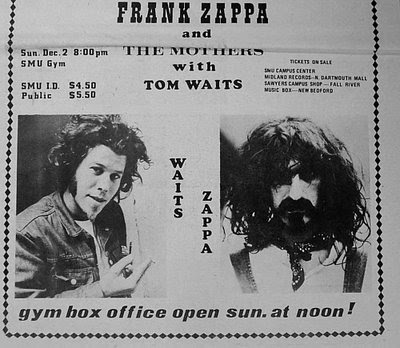 On March 14, 2011, Tom was inducted into the Rock & Roll Hall of Fame by Neil Young.
There is such thing as Waitstock, the Tom Waits festival.
There have been thirteen Waitstocks held on a farm in Poughkeepsie near New York. The very first one was attended by only four or five people. Tom Waits called Ted Ferguson (the host of the party) on the phone to bellow his approval during that first 24-hour marathon of films and music all Waits. The fest started in 1991 and had a free entrance policy. Waitstock 2003 included a potato cannon, 'Tom Waits Gong Show' and the release of several black cats during 'Mystery Hour.'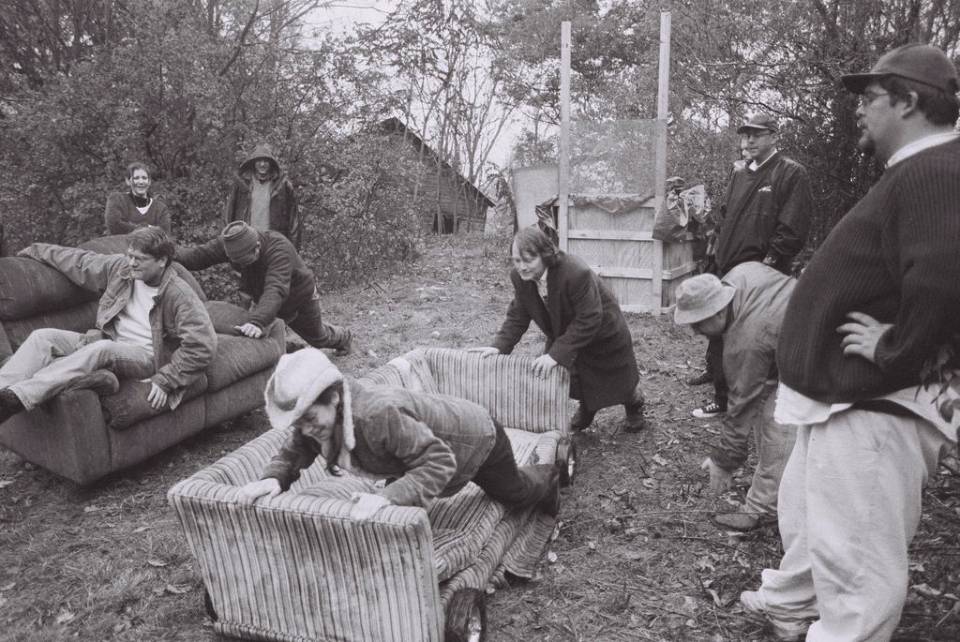 Waits contributed a cover of Cole Porter's "It's All Right with Me" to Red Hot Organization, one of the first major AIDS benefits in the music business.
The first in the series of compilation albums was called "Red Hot + Blue." It was sold over a million copies worldwide. Jim Jarmusch directed a promotional music video for the song.