10 J-rock Albums for People Who Don't Like J-rock
For those who are open to new music.
Niass
Ultimate Guitar

Niass
Serial Walken comma user. Stroopwafel enthusiast.
Posted Dec 29, 2016 12:23 PM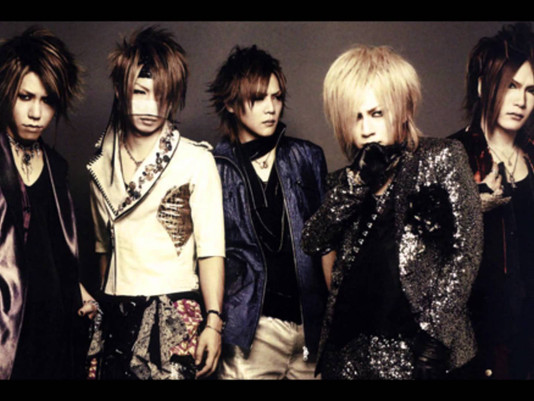 Japanese music has a reputation of being dismissed as "weird" by the Western audience. The first things that come to the average listener's mind when Japan is mentioned are sugary sweet pop and melodramatic rock performed by people with bizarre fashion sense, yet, as far back as the early '70s, Japan has been producing great music influenced in equal measure by iconic Western rock acts and underground legends. Going through the flood of Japanese rock music created since the late-'60s and early-'70s when nation underwent its own musical renaissance can be intimidating, so we've chosen some of the best records to come out of the region's diverse scene. The albums on this list range from progressive rock to psychedelic rock to post-rock to metal to…your guess is as good as ours, so there's something for rock fans of all stripes here.
1. Flower Travellin' Band, Satori
One of the most underappreciated bands in the history of rock, Flower Travellin' Band was the product of Japanese musician and entertainer Yuya Uchida. Returning to Japan after visiting his friend John Lennon in England during the mid-60's, he brought back the sounds of heavy psychedelic acts such as Cream and Jimi Hendrix. Released in 1971, Satori was the band's first original studio album, and upon listening to its heavy and ominous riffs, it would be easy to assume that it was recorded by a revered heavy metal originator such as Black Sabbath or Deep Purple. Yet, despite being able to stand toe-to-toe with rock's inner pantheon, the band were never commercially successful and eventually broke up to pursue other projects. Today, Satori is acknowledged as one of the best heavy psych albums of all time. That is, when it's ever acknowledged at all.
2. Far Out, Nihonjin
Out of all the acts to come out of Japan's surprisingly busy and robust progressive rock scene, no album represents the genre better than Far Out's 1973 release, Nihonjin. Equal parts Pink Floyd, Black Sabbath and King Crimson, the band takes influences from the biggest psychedelic and progressive rock acts of the era and melds them together into a beautiful and somber release. The dreamy acoustic guitars transition seamlessly into the harder electric moments, making for diverse and colorful album that can be best described as three best-of compilations melted down and mixed into a pot to a form one record.
3. Boris, Pink
Few acts are more well-known or revered in the drone metal scene than the Japanese band Boris. However, throughout their 14-year history and immense discography, they've shown themselves to be so much more than that, tackling hard rock, stoner metal and even occasionally pop. Their most popular release, 2005's Pink, remains their most accessible. A masterpiece of hard-hitting rock and metal with some of the most impressive guitar performances in recent memory courtesy of underrated maestro Wata, Pink is a grungy, burnt-out rollercoaster. And like any good rollercoaster, by the end you'll be gasping for breath, but glad that you took the ride.
4. Mass of the Fermenting Dregs, Mass of the Fermenting Dregs
Despite making such relatively straightforward music, Mass of the Fermenting Dregs is a band that defies categorization. "Alternative rock" is the most widely-used term, but even then there are few alternative bands that can offer the same sweeping and grandiose experiences that MotFD give in the span of a few minutes. Listening to any MotFD project is like soaring through the clouds, with frontwoman Natsuko Miyamoto's clear, passionate vocals and the instrumentals providing performances that are truly epic in the original sense of the word. Releasing three EPs and one full-length album over the span of three years before breaking up, it seemed like Mass of the Fermenting Dregs would be a tragically short-lived project. But, the band reformed in 2015 for a string of live shows and confirmed there's new music on the way.
5. Sigh, Imaginary Sonicscape
One of Japan's leading heavy metal exports, Sigh traces its influences to the earliest acts in metal history. The group was formed in 1990, making it a contemporary of legendary acts such as Death and Coroner. Sigh has released several esteemed recordings in its 26 years of existence, perhaps none more so than Imaginary Sonicscape. With the triumphant hard rock guitars and colorful synths of Deep Purple combined with the screeching vocals of the most popular death metal acts of the time, Sigh expertly combines two different schools of metal to form a bizarre concoction that should please any seasoned metal fan. If you're the kind of rock fan or metalhead who complains about how much better music was in your decade of choice, Sigh is the band for you.
6. MONO, You Are There
Before the post-rock genre ran out of ideas at some point in the turn of the decade, it was a haven for some of the most cinematic and expansive music that rock had ever produced. Names like Godspeed You! Black Emperor, Mogwai and Explosions in the Sky are well known to even casual music listeners, but MONO earned its place in the post-rock canon with a solid discography that reflected the genre's boom in the 2000s. While its collaboration with another great Japanese group, Worlds End Girlfriend, is among the most celebrated records in the category, You Are There is the album that best represents what made this type of music so great for a time—wistful and melancholy chords that built into explosive, immensely satisfying crescendos. Even as post-rock flounders in its later years, You Are There stands the test of time.
7. Melt-Banana, Cell-Scape
The bizarre aural assault of Melt-Banana defies the very idea of categorization. Some call it noise rock, some call it grindcore and most just call it absolutely insane. The combination of guitarist Ichiro Agata's screeching guitar and frontwoman Yasuko Onuki's high-pitched voice (that wouldn't be out of place in a typical J-pop record) produces a sound that can make even the most discerning music nerds scratching their heads. But despite stiff competition from the band's latest album Fetch, its 2003 release Cell-Scape remains the best and most popular record. With a length of 36 minutes, 10 of which are the closing ambient track, Melt-Banana crams in more than enough lightning-fast gut-punches to leave a rock listener satisfied.
8. Envy, All the Footprints You've Ever Left and the Fear Expecting Ahead
Post-hardcore and metalcore have been at the forefront of producing the most cathartic and intense punk music of the past two decades, and if any band must be chosen to represent Japan's contributions to the genre, it would definitely be Envy. Expertly melding elements of screamo, post-hardcore and post-rock is no easy task, but throughout the group's 24 years of existence, Envy has done it expertly on each of its top-notch releases. All the Footprints You've Ever Left and the Fear Expecting Ahead is the band at its most anguished, blistering and sorrowful. And just when you think Envy is letting up, they come back swinging with fury and sadness. Unfortunately, vocalist Tetsuya Fukugawa left the project earlier this year, but even if this is the end of Envy, they leave behind one hell of a legacy.
9. Midori, Hello Everyone, Nice to Meet You, We Are Midori
Is Midori art punk? Jazz fusion? Jazz-punk? Is that even a genre? Whatever they are, they recorded one of the most insane and off-the-wall albums this millennium with Hello Everyone, Nice to Meet You, We Are Midori. From the moment it opens with a sweet guitar ballad before seguing into a cacophonous attack of pianos, guitars and vocalist Mariko Goto's screams, it's clear that this is a record like very few others. Throughout the LP's all-too-brief running time, Midori presents a series of jazzy instrumentals combined with punk sensibilities that threaten inaccessibility upon first listen. But as the rhythms and melodies gradually seep in, so too does the toe-tapping good time that's actually at the core of the project.
10. Boredoms, Vision Creation Newsun
Ever since forming 30 years ago, the avant-garde group Boredoms have been pushing the boundaries of genre, composition and music itself under the leadership of auteur and certified oddball Yamatsuka Eye. While their punky, noisy releases such as Pop Tatari are well regarded in their own right, the supersonic ascent of Vision Creation Newsun truly blows minds. Boredoms blend krautrock, psychedelic rock, electronic and whatever genre Yamatsuka may be listening at the time into one freewheeling epic piece that transitions seamlessly from track to track, creating a masterpiece of noisy electronics and tribal drumming. Prepare for an album that establishes itself as mind-bending journey within the first minute and doesn't let up from there.