10 Most Expensive Vinyl Records
Wet dreams of any collector.
Niass
Ultimate Guitar

Niass
Serial Walken comma user. Stroopwafel enthusiast.
Posted Jun 02, 2017 12:40 PM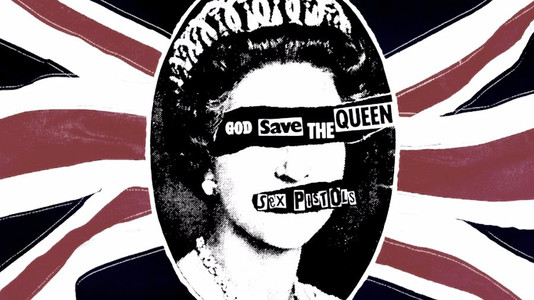 Vinyl records are widely popular because of their sound—the soft pop of a needle working its way over dust, the warm tonality, the crisp fidelity not even talking about cover art and all the other cool bells and whistles that you just can't get from a digital download.

Here are 10 of the most expensive vinyl records.
'Please Please Me' – The Beatles -$8,500
By itself, Please Please Me, the debut album of The Beatles, is a pretty common record that costs around 20 bucks. But if you happen to own a version that credits the Dick James Music Company as opposed to Northern Songs, you may very well be looking at a pretty payout somehthing about 8,500 dollars.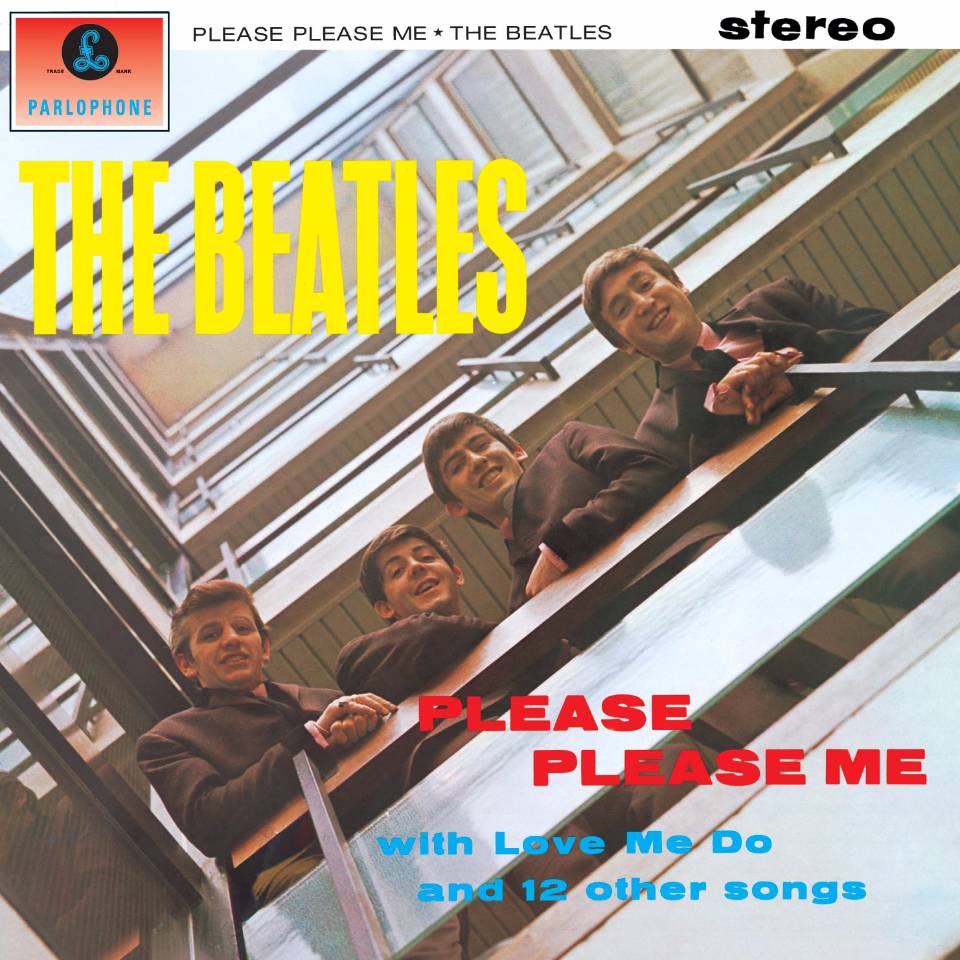 'God Save the Queen'/'No Feelings' – The Sex Pistols - $20,000
Controversial classic record God Save the Queen by The Sex Pistols. Was so incendiary for the time period that it got the band banned from venues and drastically censored by the media.  What makes this particular copy so valuable—it sold for nearly $20,000 on eBay a few years ago—is that it has a very rare L.T.S. record label. Apparently, there are only two copies known to exist in the entire world.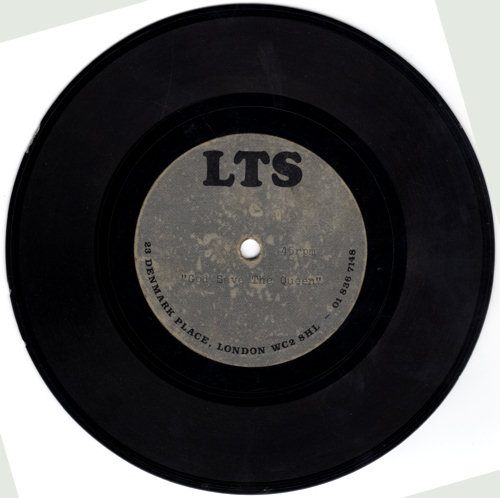 'Do I Love You (Indeed I Do)' – Frank Wilson - £25,000
Frank Wilson was a true-blue pioneer of Northern Soul music, a minor league offshoot of American Motown with a major league following popularized in the U.K. during the late 1960s. Its sound is very distinct, and its music—to collectors—is exceptionally rare and highly sought. One of only two known copies of this early Frank Wilson hit sold for roughly £25,000 (about $35,000) in May 2009. Not bad for a genre of music most people don't even know about!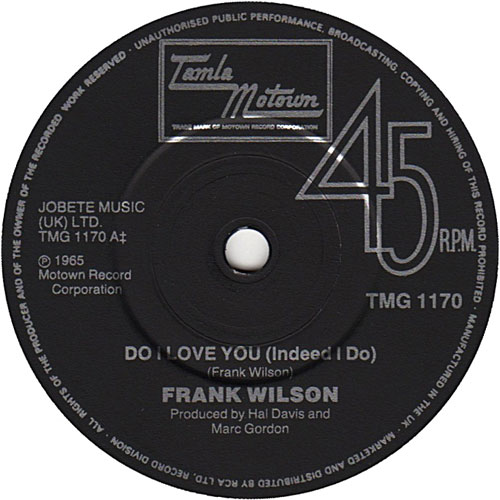 'The Jimi Hendrix Experience's 1968 Woburn Music Festival Performance' - $95,000
This recording taken straight from the soundboard at the 1968 Woburn Music Festival features rock icon Jimi Hendrix and his band, live, raw, and uncut. This historic record sold for just over $95,000, only to be re-released on CD in 2009 by the folks at Dagger Records. It's available on Amazon for less than 30 bucks. Regardless, the recordings are a piece of rock and roll history, and we can only imagine how unreal of an experience it must be to own the real thing.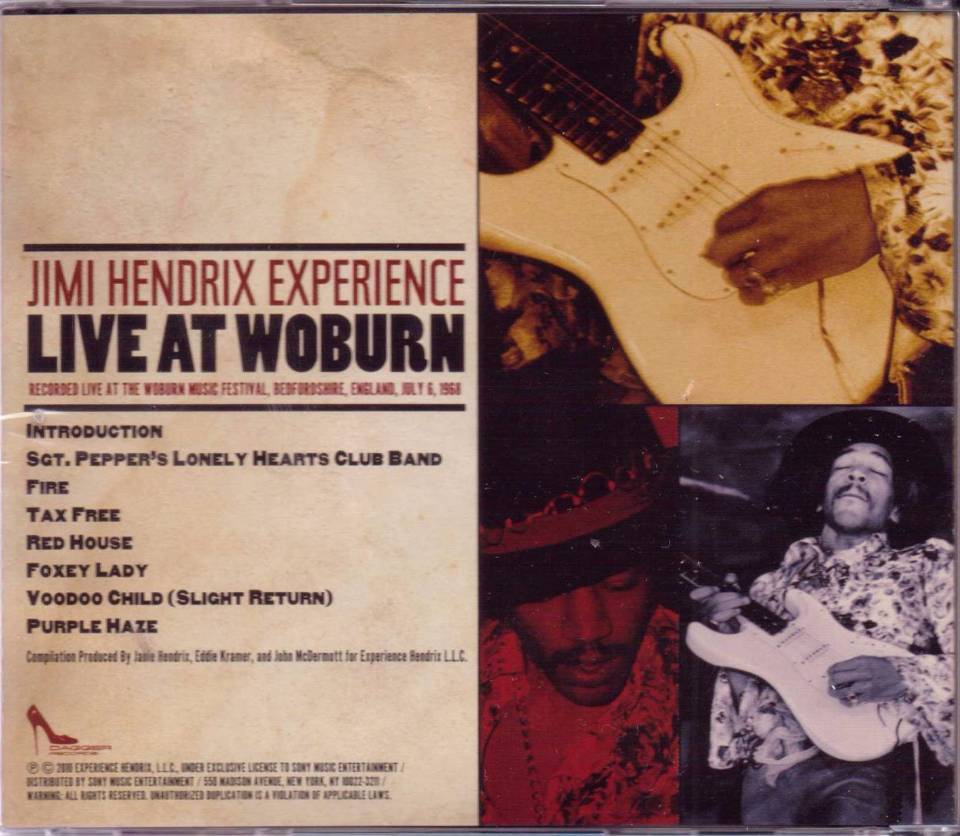 'Yesterday and Today' – The Beatles - $125,000
Another of many The Beatles' recordings to make the top ten list, Yesterday and Today, the U.S. version put out by Capitol Records in 1966 and kept in the classic "butcher" sleeve, can bring in a very pretty penny. In February of this year, a copy with the unsealed stereo version of the record sold for a cool $125,000, and unsealed copies of the pressing routinely go for $15,000 and up.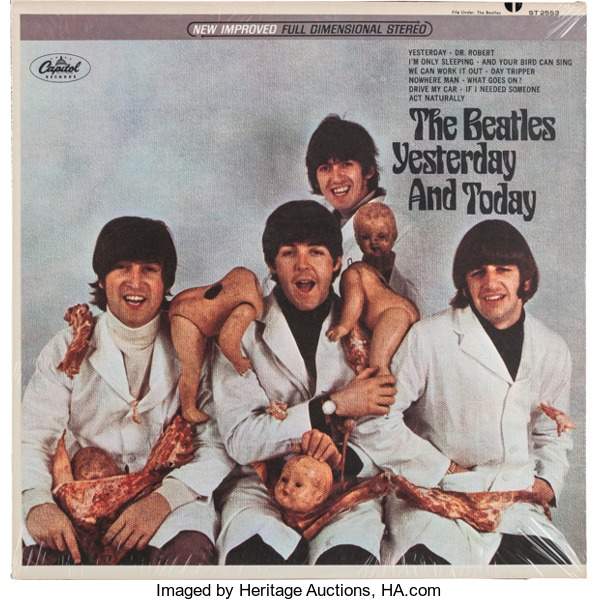 'That'll Be the Day'/'In Spite of All the Danger' – The Quarrymen - $140,000
The Quarrymen may not be The Beatles, but the band did bring two of The Beatles, Paul McCartney and John Lennon, together for the first time ever. This 78-rpm acetate in a plain sleeve was recorded in 1958. Only one known copy is known to exist, and it belongs to Paul McCartney. Though it isn't technically for sale, it has an estimated value of around $140,000, but as records tend to do, we expect that its actual sale price would be insanely higher.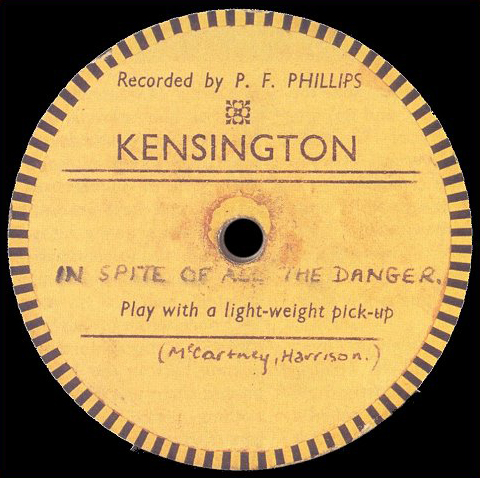 'Sgt. Pepper's Lonely Hearts Club Band' — The Beatles - $290,000
While Sgt. Pepper's Lonely Hearts Club Band, like Please Please Me, is a totally significant but extremely common record, a fully signed version by Paul, John, Ringo, and George most certainly isn't. And that's why, in 2013, a signed copy of the famous LP sold for over $290 grand.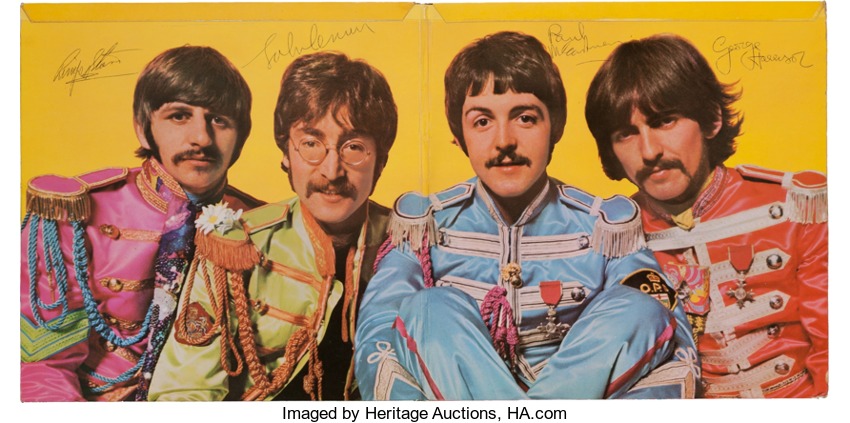 'My Happiness' – Elvis Presley - $300,000
"My Happiness" is the famous first song ever recorded by the late great Elvis Presley. But what separates this particular copy—which was purchased in 2013 by also-famous rock and roller Jack White—so famous is that it is the very first recording of Elvis ever. No, it's not just a copy; it's the actual acetate recording. White then took the record straight to the Country Music Hall of Fame where he had the one-of-a-kind recording digitally transferred and preserved until the end of time.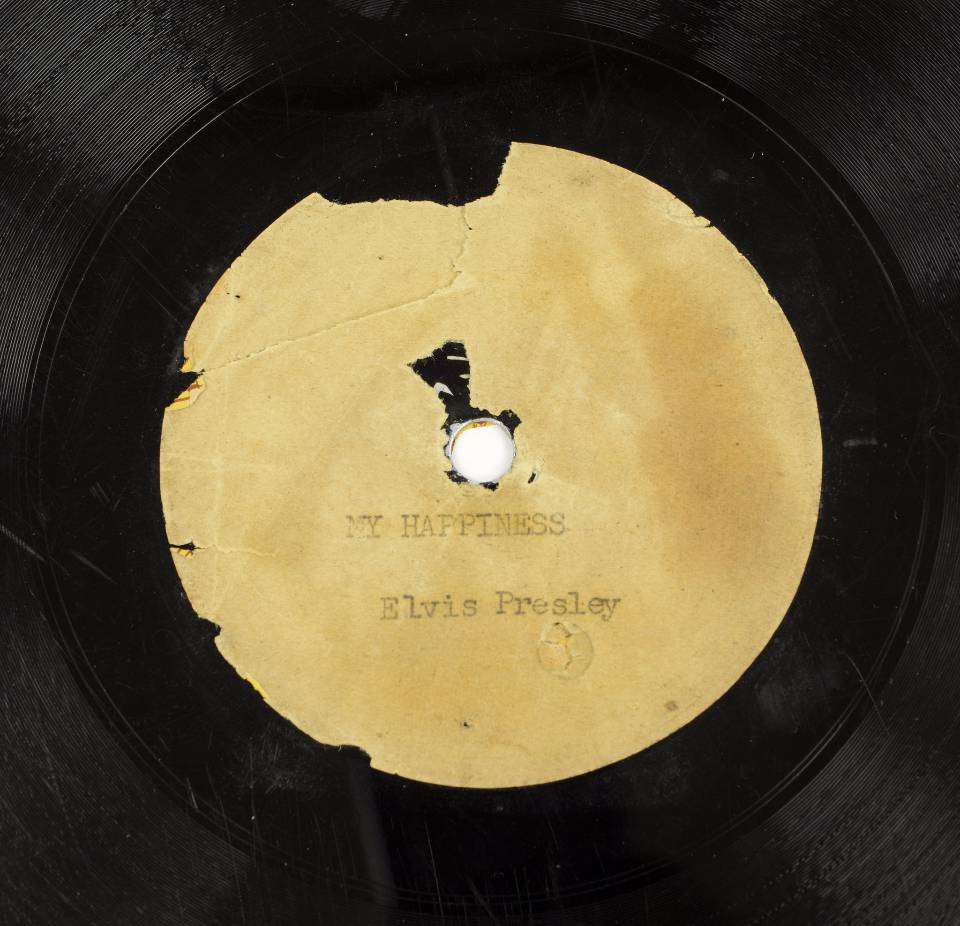 'The Beatles' – The Beatles -  $790,000
Better known by the name The White Album, this Beatles classic is one of the highest grossing commercially released albums of all time. What made this particular copy, which sold for $790,000, so valuable, is that it was No. 0000001, and belonged to the one and only Ringo Starr. According to Rolling Stone, Ringo's copy—which was well played and was even said to have Ringo's fingerprints on it—sold for the earth-shattering purse at auction last December.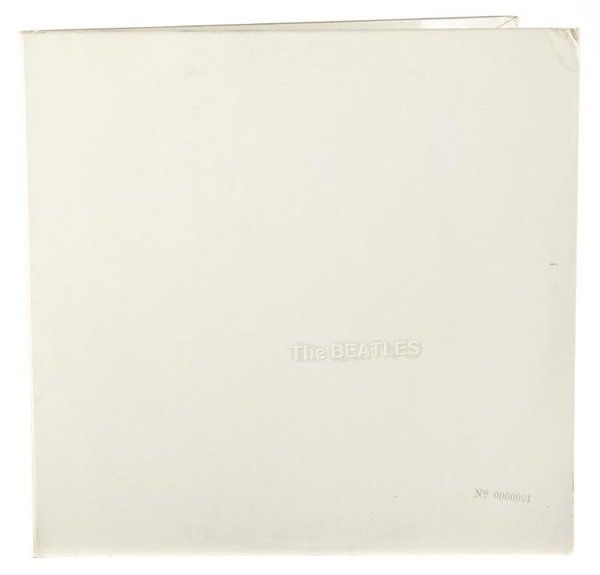 'Once Upon a Time in Shaolin' – Wu-Tang Clan - $2 000 000
The world came to hate Pharma-Thief and Hedge Fund Jerk Martin Shkreli in 2015 when he inexplicably raised the price of an essential HIV medication over 5,500 percent overnight. But it came to hate him more when, a few months later, he scandalously paid $2 million for the one single copy of this [alleged] Wu masterpiece. What a douche.