10 Most Hilarious Mash-Ups
Combining the uncombinable.
Niass
Ultimate Guitar

Niass
Serial Walken comma user. Stroopwafel enthusiast.
Posted Mar 16, 2017 07:50 PM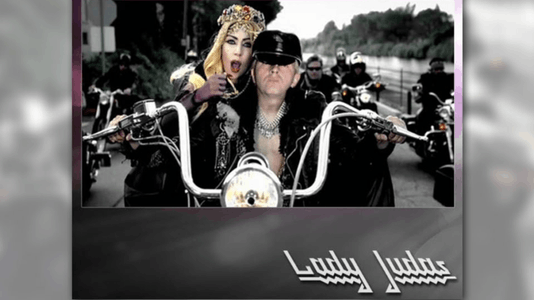 Sometimes mash-ups can make songs even greater. Sometimes it seems like songs totally wouldn't work and yet somehow... they make the best mash-ups ever.

Here are 10 mash-ups that are totally worth a listen. 

on the surface seem like they totally wouldn't work and yet somehow...are the best ones eve. Here are 10 mash-ups that w
10. CraigSwitch Engage - Fill My Heart In (Killswitch Engage vs Craig David)
CraigSwitch Engage - "Fill My Heart In", blends Craig David's "Fill Me In" with, Killswitch Engage's "The End of Heartache". Both are hard as fuck - Craig physically, Killswitch musically - a coincidence represented in the artwork, which features a topless Craig in white boxers photoshopped onto a bed of nails, thus acting as a visual metaphor for their common ground.
- "Saying why were you creeping around late last night? / Why did I
see two shadows moving in your bedroom light? / Now you're dressed in
black / When I left you were dressed in white / Can you fill me in?"

I mean, are these Craig David lyrics or Killswitch Engage lyrics? We, for one, can't tell the difference.
9. Drop It Like an All-Star (Smash Mouth vs Snoop Dogg)
Clean, simple, fun, and easy perfection.
8. Cooking by the Book vs Lil Jon
Cooking by the Book is a song and video meme that originates from the Icelandic children's show, LazyTown; like another LazyTown song, "You are a Pirate", the song's catchy, but odd lyrics attracted numerous duplication in other videos was moderately popular, but then it morphed into something new, with the following video which starts to edge on NSFW territory with overly sexual overtones...

...which remixes the song (both visually and audibly) alongside Lil Jon's "Step Yo Game Up" very suggestively by "Mastgrr" and "HatPerson". The original YouTube version of this video has seen its share of takedown notices, but remained up and had garnered over 2 million views, though eventually the account itself was taken down.
7. Lady Gaga vs Judas Priest - Lady Judas
Ok, this one is not hilarious like the others on this list, but still it's amazing how Mr. Halford vocals spice up Lady Gaga's song. Upon seeing this Rob Halford said he would like to actually collaborate with her and that fact proves that it's truthfully one of the best mash-ups we've ever heard.
6. Biggie Smalls feat. Thomas the Tank Engine
Arguably the best of many Thomas the Tank Engine mash-ups is represented by Biggie Smalls aka Notorious B.I.G. And though more than 20 years have passed since his tragic death we're sure he would like it. After all, he didn't choose the chug life. The chug life chose him.
5. Trent Reznor vs Carly Rae Jepsen - Call Me A Hole
A combination that turns those two songs into a Trent Reznor/Carly Rae duet should suck completely, absolutely, and without reservation. An amateur remix that turns those two songs into a story about resistant loner Trent Reznor finding love? That should be an abomination unto God.

And yet. A random genius named YITT has found a way to turn those two songs into one song absolutely seamlessly, his secret weapon being the fact that "Head Like A Hole" was always a pretty great pop song. However, Trent Reznor himself was really unhappy to hear this one claiming that "It has trivialised something we've done".
4. Linkin Park vs Psy - Whole Psybrid Theory album
One Style Closer, In The Gangnam, Crawling In My Style and arguably the best on the album - Gangnamcut. Yup, someone mashed up the entire Hybrid Theory album with Gangnam Style. And this turned out to be just like movie "The Room" with Tommy Wiseau. So bad that it's good.
3. Reading Rainbow vs. DMX
Another entry on this list that puts the hood in your childhood. Saying that it's hilarious would be an understatement. Be careful while watching though, this thing can stuck in your head for a long time.
2. System of a Down vs. Elton John - "Crocodile Chop"
This emotionally confusing mash-up gives a whole new life to System of a Down song, especially when it gets to 1:05 "die" part. And if you're still sceptical about this, give it a listen. You won't regret it.

1. Justin Bieber vs. Slipknot - "Psychosocial Baby"
You all probably heard this one, but damn, it's amazing how well they go together. Oh, and of course, here's the traditional rubric "What Corey thinks about it":
"I thought it was great. I was just like, 'This is fucking beautiful.' And the way it was put together I mean, it was so pulled apart and put back together. [Laughs] I was like, 'This is awesome!' And so many kids were pissed off about it that it makes me laugh. I'm like, 'This is fucking amazing!'
Know any hilarious mash-ups that are not on this list? Share them in the comment section below!