10 Musicians Who Almost Joined Other Bands
Glitches in the music history.
Maria_Pro
Ultimate Guitar

Maria_Pro
If you're going to be crazy, you have to get paid for it.
Posted Aug 07, 2017 10:02 PM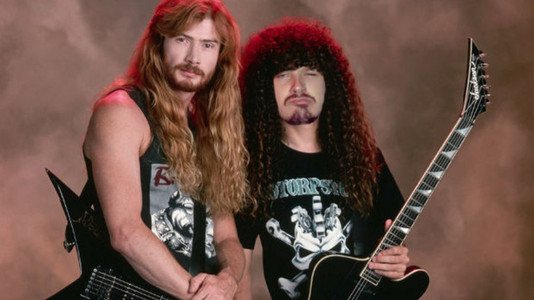 Elton John and Bryan Ferry
In the wake of their fruitful 1969 debut 'In The Court Of The Crimson King,' King Crimson was falling apart. With the future of the band appearing shaky at best, Robert Fripp was even offered the guitar position in Yes. But the band made a final effort to stay afloat and went hunting for singers in the British art rock scene. Young emerging singer Elton John was originally hired to sing on the sessions before Fripp changed his mind.

He wrote in his liner notes to the 1976 compilation 'A Young Person's Guide to King Crimson:'
'Elton had been booked to sing all the songs on Poseidon for £250 as a session singer and as I wasn't familiar with his work, Mark Fenwick of E.G. Records gave me a copy of Elton's first album.But his style didn't seem right for Crimson and the album was poor, so I canceled the sessions. Among those singers we auditioned were John Gaydon, one of our managers who had sung with the Band of Angels, and Roxy Music singer Bryan Ferry. Both were among the best, although not suitable.'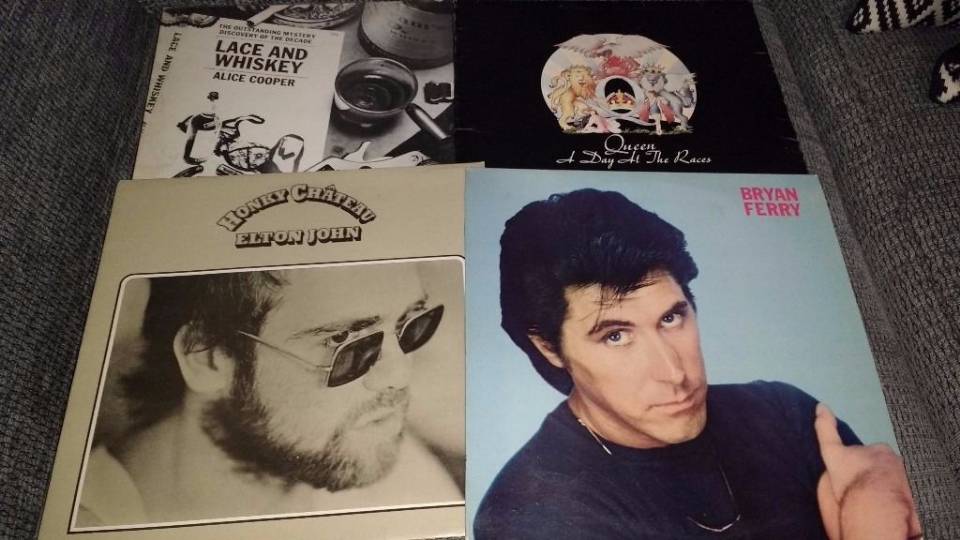 Johnny Marr
One of Johnny Marr's early attempts to get a position of a guitarist in a band, after the Smiths split up, occurred in 1989. The Happy Mondays kidnapped him, in order to convince him to join them on their legendarily drug-drenched trip to Barbados to record 'Yes, Please!.' Marr claims he was in the Mondays for 'about 25 minutes.'

Marr told the Argentinian website Kulbritania:
'There were some guys standing there at the door, like security guards and they were there to not let me out and these were guys I knew, I just couldn't believe it. That was before they did this album in Barbados. But it was really the right decision. I wouldn't be here right now. I would either be dead or I would be sat on top of a cave somewhere rocking backward and forwards.'
Kurt Cobain
In 2004 Uncut magazine released an interview with Kurt Cobain in which he was asked if he'd ever like to play music with his wife.

Kurt Cobain discussed wanting to join Hole in an interview that took place just under a year before he died.
'I'd like to collaborate with Courtney, but to tell you the truth, I would rather just quit my band and join Hole. When I have played music with them, there's a level of connection that's a little bit higher than with anyone else I ever played with.'
We got a taste of what Kurt in Hole would have been like with an alternate version of 'Asking For It' featuring Cobain on vocals with his wife Courtney Love.
Peter Hook
In a 2012 interview, the estranged New Order bassist claimed that he'd come within a hair's breadth of joining the Primal Scream.
'I was almost in Primal Scream before, when the first bass player left. Before they got Mani they actually got me in to play with them. Throb, their guitarist, thought it sounded too much like New Order, so he voted against it, so the lads didn't have me. I was very upset about it, 'cos I was single at the time, it would have been wonderful. I did know what they meant, I wasn't Primal Screamy enough for them, and I made them sound like New Order and Bobby liked that, but Throb didn't, so it was a shame, but I think it was the best decision for them I must admit.'

Steven Adler
Axl Rose wasn't the only member of the Guns N' Roses to be considered for a spot in AC/DC. The drummer Steven Adler also auditioned for the band during their 'The Razor's Edge' era.
'It was something AC/DC's manager set up, and somewhere along the line he got tipped off by GNR about what a humongous headache Steven is, so AC/DC came to their senses and went in a different direction.'
Will Oldham
Things were so tight-knit in the Louisville indie rock scene of the early '90s that Fleetwood Mac might have thought it all a bit 'close to home'. Which is why Slint considered asking Will Oldham, the alt-folk legend who sat on stage to hold the drum kit steady at their first gig, to join their band. Oldham wasn't quite up to the job as he only knew three chords at the time.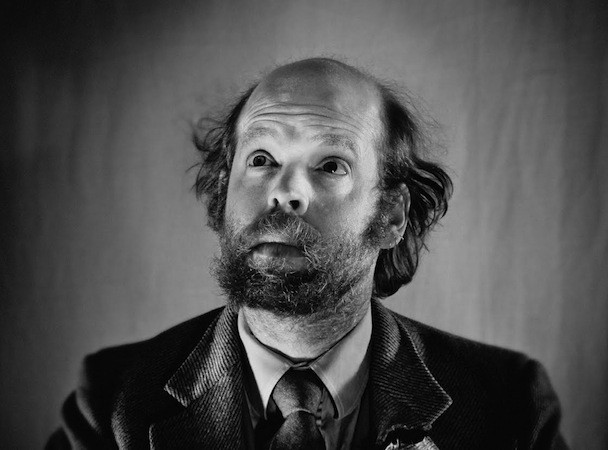 Patti Smith
New York hard rock band Blue Oyster Cult would often employ writers from outside of the band to contribute lyrics, and the most famous lyricist the band worked with was Patti Smith. At one point she was even invited by Blue Oyster Cult to be the band's singer. But, thankfully, Patti declined the offer.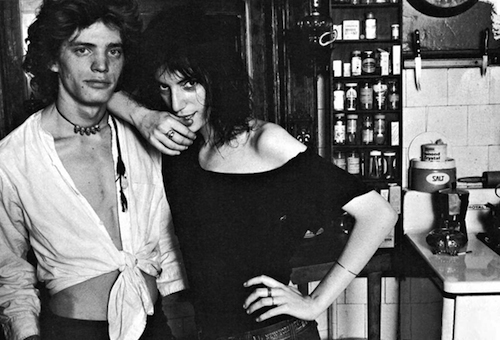 Patti was also asked to join Van Hallen at one point.

As she said in an interview,
'Eddie asked me to join Van Halen. They had asked me not to talk about it in interviews at the time because they didn't want Sammy Hagar to feel like he was the second choice. It was a long time ago; I never bring it up, but people do ask me about it and there's no reason to deny it.'
Part of her reasoning for not joining was because she had just gotten pregnant, she didn't want to move to California and the Van Halen guys were partying too hard for her tastes.
Dimebag Darrell
Dimebag Darrell, the co-founder of Pantera, was successfully auditioned for Megadeth's vacant lead guitar position in 1989. He couldn't convince Dave Mustaine to also hire his brother Vinnie Paul, so Dimebag decided to carry on with Pantera instead, together with Phil Anselmo and Rex Brown, and boy oh boy was it worth it.

This is what Dave Mustaine said in his interview to the Billboard:
'I can make it out like it was some huge, elaborate ordeal, but it was really just a simple telephone call, just two guys talking. We needed a guitar player, and Ellefson, being kind of the ambassador of the band, had gotten his number and hooked me up with Darrell. I said, "Hey, we're looking for a new lead guitar player." He goes, [gruff Texas accent] "Alright, man, can I bring my brother?" "Well, who's your brother?" "Vinnie Paul!" And I was like, "I don't get it, what the fuck? He's gotta bring his brother? Is it like Rain Man, or something?" [Laughs.] So he goes, "No, man, he's my drummer! He's gotta come!" And I was like, "Aw, man, I just hired Nick Menza!" I think back at that moment in my life if I would have said, "You know what? Screw Nick Menza; I'm taking Vinnie Paul and Darrell," what Megadeth would have sounded like. Of course, there would be no Pantera, and Megadeth would have been even more ferocious on guitar. But yeah, what would have happened?'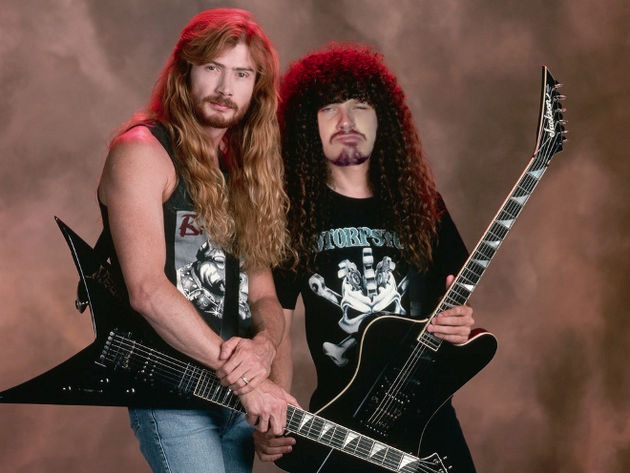 Daryl Hall
When Sammy Hagar guested on Daryl Hall's show Live at Daryl's House, Hagar asked Hall if he'd been invited to join Van Halen after the band split with David Lee Roth and Hall admitted he had, but declined.

That episode of Daryl's House could have given some insight as to what Hall would have sounded like singing some of the Hagar-era VH tunes, but Ed and Alex Van Halen's legal team blocked them from being able to perform any Van Halen on the episode.