10 Musicians Who Committed Serious Crimes
The dark side of rock 'n' roll.
david89zemun
Ultimate Guitar

david89zemun
UG writer. Huge Black Sabbath fan and agronomy enthusiast.
Posted Nov 05, 2017 02:20 PM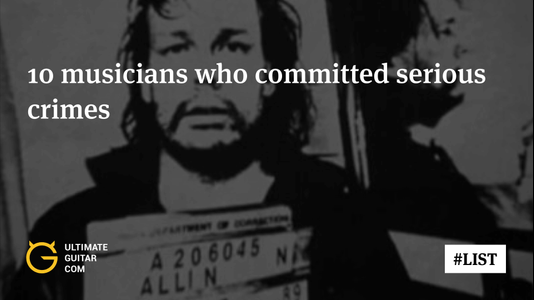 Yes, you have your favorite bands, your favorite songs, and albums, favorite videos, go to live shows, but behind the careless and fun image of rock 'n' roll, you can sometimes find something really unpleasant and disturbing. Those who became stars overnight were in danger of falling into drug and alcohol abuse, and some of them went even further and completely spiraled out of control.
Maybe you like some of their music, but behind all those riffs, melodies and lyrics there sometimes can be a total monster you know nothing about. Here we will go a bit into musicians who committed serious crimes. Whether or not you will still listen to their music after reading this is up to you.
GG Allin
Allin is definitely one of the most shocking personas in rock music. Besides his well-known defecating on the stage, which even became a regular thing on his shows, GG Allin was arrested in 1989 for assault on one of his female fans. The woman claimed that he tortured and raped her and even cut her and drink her blood. Allin didn't deny this happened but stated it was a consensual act. He was sentenced and served 16 months in prison.

Sid Vicious
At the time punk started taking over the scene in 1978, Sex Pistols bassist Sid Vicious (real name John Simon Ritchie) woke up in a hotel room to find his girlfriend Nancy Spungen lying dead on the bathroom floor with a stab wound on her abdomen. According to the bassist, two of them got into an argument the night before and stated that he did stab her but without an intention to kill her. He even claimed that he doesn't completely remember the night and that Nancy even fell onto his knife during the quarrel.
After the incident, he was arrested and attempted suicide two times. After being bailed out and waiting for the end of his trial, Sid Vicious overdosed on heroin in early February 1979. A lot of things concerning his death are not really clear since his mother Anne Beverley allegedly admitted to injecting him with a lethal dose of heroin on the night he died. His mother also revealed the note she found in Vicious' jacket, stating that he and Spungen had a death pact.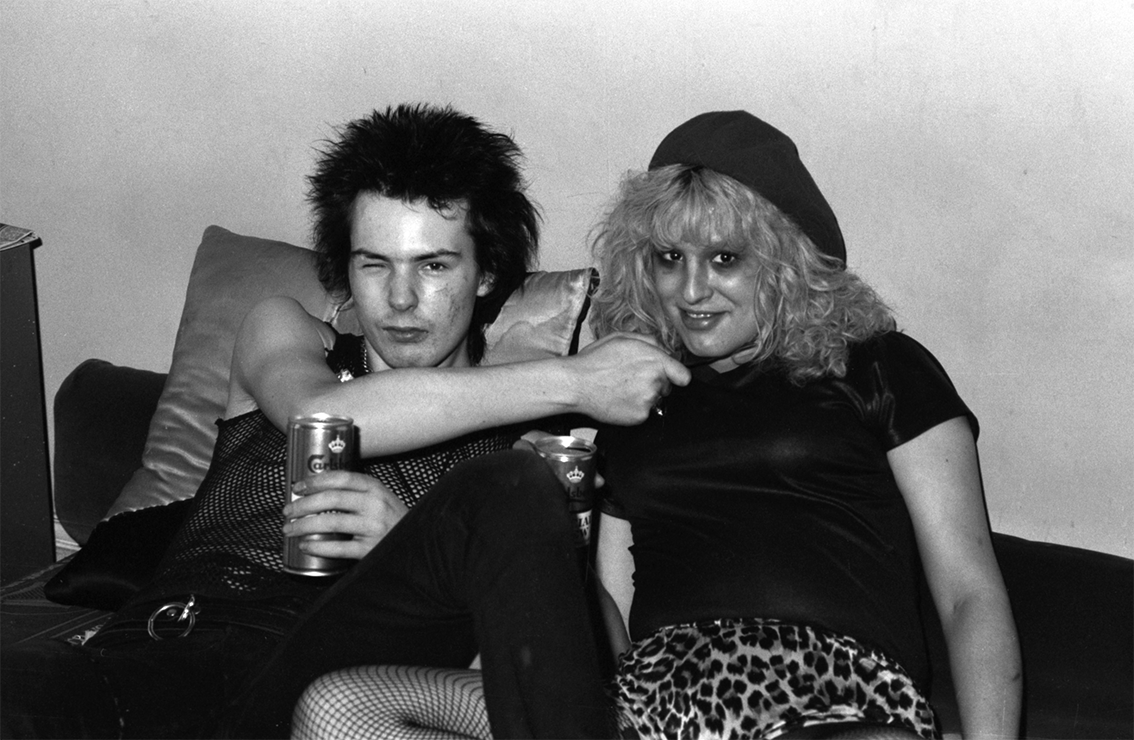 Chuck Berry
Before becoming one of the most important figures in rock 'n' roll, Berry was arrested for armed robbery in 1944 which earned him a three-year sentence. After being released, he settled down and had a decent life.
However, by the time 1950s were at their end and Berry was an acclaimed star, he was arrested for taking a 14-year-old girl and driving her across the state borders and allegedly having sexual relations with her. After a few trials and appeals Berry served 20 months in prison.

Bård Guldvik Eithun - "Faust"
Norwegian drummer known by the nickname of Faust was a member of black metal band Emperor. So one August day Faust was walking through a park and a man named Magne Andreassen approached him, clearly intoxicated and started flirting. At one point Magne offered Faust to go to the woods to which he agreed on and then ended up stabbing the man he just met 37 times and even kicking his head while he was lying down on the ground.
The drummer admitted to the crime but found it strange that he actually killed somebody. Faust also stated that he felt no remorse at the time. In 1994 he was sentenced to 14 years and served 9 years and 4 months. He continued writing and recording music after being released from prison.

Varg Vikernes
Now known by his new name Louis Cachet and YouTube channel Thulean Perspective, Burzum mainman Varg Vikernes could easily be the single reason why your parents were not in favor of you listening to black metal as a kid. Besides being involved in burning at least three churches, Varg was responsible for killing Mayhem guitarist Øystein Aarseth, known as Euronymous. During 1993 two of them were not in the best of relations, and Burzum mastermind went over to Euronymous' apartment and stabbed him 23 times. According to Varg Euronymous planned on killing him first and still to this day claims to have done this in self-defense. He was sentenced to 21 years in prison which is a maximum penalty in Norway.
And here he is, after hearing the verdict.
Leadbelly
Besides being one of the most important figures of blues music, Huddie William Ledbetter is also known for the crimes he committed. In 1915 he was convicted of carrying a gun and was sentenced to work in a chain gang. He managed to escape and found work under a different name. In 1918 he murdered one of his relatives while fighting over a woman and was sentenced to 35 years in prison. His good behavior in prison and a song he wrote to Governor Pat Morris Neff led to him being released after serving the minimum of 7 years.


Tim Lambesis
As I Lay Dying frontman and leader of Austrian Death Machine project Tim Lambesis went through some significant changes in life during his career as a musician. In 2012 he told his wife he is no longer interested in being with her and openly revealed that he no longer believes in God and has an extramarital relationship. Next year he decided to hire someone to kill his spouse for which he was arrested and sentenced to 6 years. He was released on parole in late 2016.
While serving his sentence, Lambesis complained that prison doctors have neglected him by denying him anastrozole, a drug he needed to for the withdrawal of steroids. This resulted in gynecomastia or enlarged breast tissue.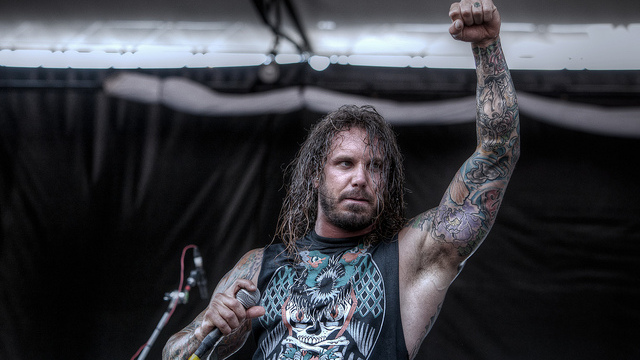 Ian Watkins
Lostprophets frontman Ian Watkins was charged with his notorious crimes in late 2012, and one year later he plead guilty. He was not only in possession of child pornography but also planned on having a sexual intercourse with a 1-year-old child. This came as a great shock to both the band members and fans, and Lostprophets quickly disbanded.
Watkins was found guilty and sentenced to 29 years in prison with eligibility for parole after two-thirds of the time served. He is currently serving his sentence in HM Prison Wakefield in West Yorkshire, England.


Vince Neil
The lead singer of Mötley Crüe was known for his wild behavior, but the worst thing that he did was when Hanoi Rocks members came to visit him at his home. When the party heated up, Neil and Hanoi Rocks drummer Nicholas "Razzle" Dingley decided to go to the liquor store. While Neil was driving he lost control of his vehicle and hit the oncoming car which had two people in it who suffered serious injuries and brain damage in the collision. Razzle, who was in the vehicle with Neil was killed and the singer was charged vehicular manslaughter and DUI. His level of alcohol in blood was 0.17 which is far above the limit in California. Neil was sentenced to 30 days in jail of which he served 15, 200 hours of community service and $2.6 million in reparation to the victims of this crash.
His other crimes include punching producer Michael Schuman, assaulting a sex worker at Moonlight BunnyRanch, assaulting a soundman on Mötley Crüe show and various others.


Dave Holland
Longtime Judas Priest drummer, who recorded six studio albums with the band between 1980 and 1988, was found guilty of attempting rape of a 17-year-old boy with learning disabilities who took drum lessons from him. In 2004 he was sentenced to eight years in prison. Holland claimed his innocence throughout his sentence.

Judas Priest in 1984 with Dave Holland on the right: