10 Musicians Who Left the Band Just Before the Band Made Big Time
Walked out, got sacked, passed the gig - these dudes missed out the big league.
UG Team
Ultimate Guitar

UG Team
UG editorial team. A group of people who are passionate about guitar and music in general.
Posted May 29, 2015 02:54 PM
Throughout the history of rock, bands were formed, with only a minute portion destined to make the big time. And although those big names ultimately brought fame and glory to some musicians, others were left behind just before things got big.
We'll focus on the second group now. Whether they walked out, got fired, or simply passed the gig, these guys left the band and missed the big league.
Pete Best - The Beatles
Pete Best was the original drummer of the Beatles, known for performing with the Fab Four between 1960 and 1962. The reason behind his firing was never quite clear, but most sources indicate that it was the lack of skill that got Pete out of the band. He was replaced by Ringo Starr and the rest is history.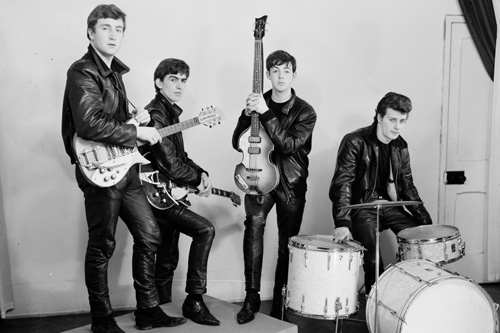 Jason Everman - Nirvana + Soundgarden
New York Times once noted about Mr. Jason Everman, "At 26, he wasn't just Pete Best, the guy the Beatles left behind. He was Pete Best twice." And indeed he was, as Jason left Nirvana and Soundgarden.
First, he joined Nirvana as their second guitarist in early 1989. He appeared on the cover of "Bleach," and was even listed among the record's performing musicians despite not playing on any of the tracks. Kurt Cobain noted that the credit was a token of thanks to Everman for paying a fee of $606.17 to record the album. He left the band in July 1989, the band continued as a three-piece and the rest is history.
Jason instantly joined Soundgarden to play the bass, spending the next two years with Chris Cornell and co. In mid-1990, he left the band to join a group called OLD (Old Lady Drivers). He was ultimately replaced by Ben Shepherd and the rest is history.
But there's more. After his band stints, Everman joined the US Army. He made it to special forces and became an Army Ranger and a Green Beret. The list of his units includes 2nd Ranger Battalion, Special Forces, 3rd Special Forces Group Airborne. Jason fought in the War in Afghanistan and the Iraq War, earning a Combat Infantryman Badge along the way. "I was in the cool bands," he once said. "I was psyched to do the most uncool thing you could possibly do." Kudos to you, sir.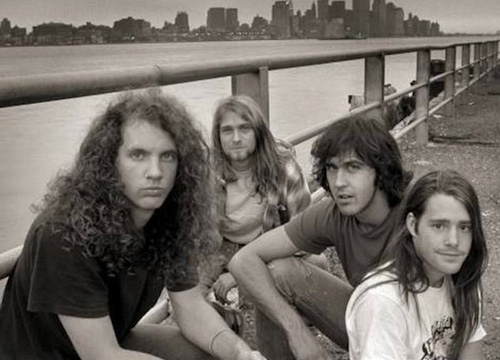 Ron McGovney + Dave Mustaine - Metallica
Ron McGovney is the original bassist of Metallica who f--king joined the band in 1981 and then f--king left the band in 1982. He's a childhood friend of James Hetfield who jammed with Papa Het in a band called Phantom Lord before switching to 'Tallica.
The band's early demos were recorded in Ron's garage, but ultimately McGovney ended up severely clashing with Lars Ulrich and Dave Mustaine. He felt like he was being used as a provider of money and transportation rather than being a respected member of the group, had enough of it and quit.
There's a story about Mustaine once pouring beer on Ron's bass, and letting him plug in and jam. Needless to say, the beer-soaked electronics exploded and blew poor McGovney across the room.
As for Mustaine, he was out for destructive behavior soon enough, a year later to be precise. To sum it up, the guys were replaced by Cliff Burton and Kirk Hammett, Dave formed Megadeth and the rest is history.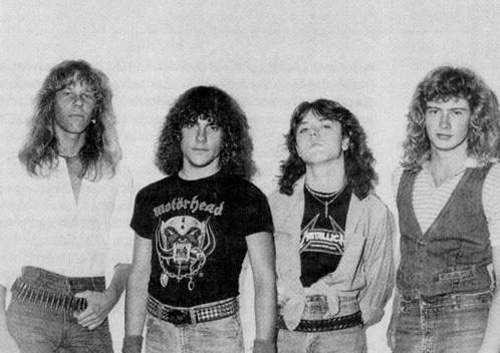 Dave Evans - AC/DC
Way back in 1973, Dave Evans was one of the dudes in the original lineup of AC/DC, the singer to be precise. But it would seem that he was a bit too glam for the group, who decided to give him the boot quite early on. He was replaced by Bon Scott in October 1974 and the rest is history.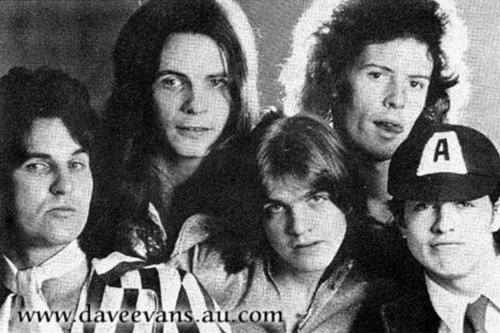 Chad Channing - Nirvana
Aaron Burckhard, Chad Channing and Dan Peters were the drummers of Nirvana in the early days. First, Aaron Burckhard jammed with the band between 1987 and 1988. He never took the group seriously, often skipped practice and ultimately got Kurt's car impounded after getting arrested for fighting with a police officer. He was fired after that.
Then, Chad Channing stepped in. The band was reportedly not satisfied with Chad's skills and Chad was reportedly not satisfied by being excluded from songwriting sessions, resulting in an amicable split.
Then, Dan Peters of Mudhoney joined the band in 1990, leaving the band the same year and missing out a chance to record "Nevermind." He still jams with the Mudhoney fold.
The successor of these three lads was Dave Grohl. He joined the group in 1990 and the rest is history.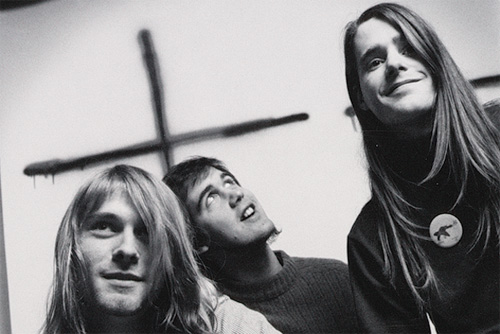 Mac Poole - (almost) Led Zeppelin
Mac Poole was an active drummer during the '60s and the '70s, but apart from stints in bands like Gong (do check this out, along with the remainder of "You" for some quality music), the Dangerfield Band, Warhorse, Big Bertha, and more, he remains known as the guy who turned down Led Zeppelin.
Soon after his friend Robert Plant joined the band that would become the Led Zeppelin, he was asked to join him.
"Robert put it to me in a very kind of simplistic way. He just said, 'I'm doing these sessions with a guy called Jimmy Page, and we're gonna get a band together and we're gonna call it the New Yardbirds - and we need a drummer,'" Mac said in Mick Wall's book, "When Giants Walked the Earth: A Biography of Led Zeppelin."
He added, "That was like asking me if I was free. That's how we did it in Birmingham, you sounded people out first, you didn't just say, 'Do you want the job in the band?' But I just said, 'Well, I've got my own band, Rob, we've got our own deal.'"
Ultimately, the gig went to John Bonham and the rest is history.
Mr. Poole passed away on May 21 after a long battle with throat cancer. Rest in peace, sir.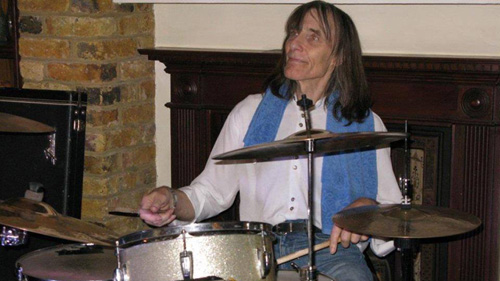 Syd Barrett - Pink Floyd
Syd Barrett was the original vocalist of Pink Floyd. It is pretty well-known that Syd performed on the band's debut album, "Piper at the Gates of Dawn," but was ultimately out due to severe drug and mental issues. David Gilmour was brought to the band while Barrett was still in, but once he was out, the iconic four-piece of Waters, Gilmour, Wright, Mason was forged, and the rest is history.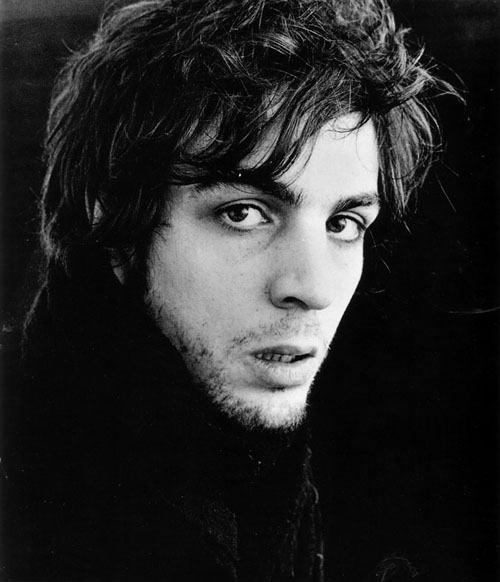 Charlie Dominici - Dream Theater
Charlie Dominici is the guy who delivered lead vocals on Dream Theater's debut album "When Day and Dream Unite," a record known as being more or less ruined by two things - poor production and subpar vocals. As Mike Portnoy noted, Charlie was simply in the wrong band. "It was like having Billy Joel singing in Queensryche," he said.
Charlie was repleaced by Steve Stone, who was replaced by James LaBrie in about than a year, and the rest is history.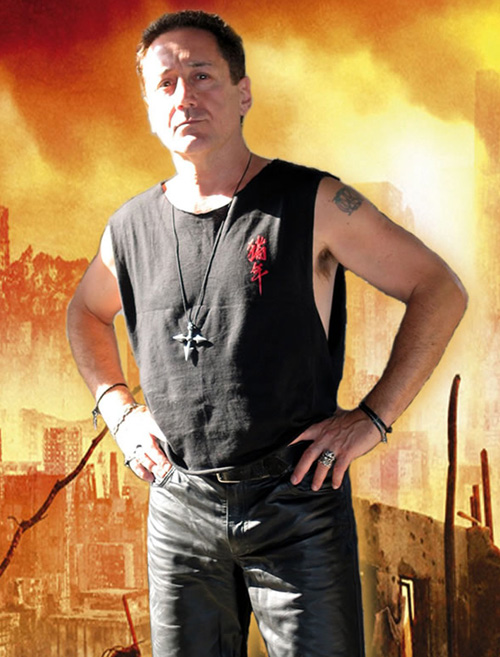 Chuck Mosley - Faith No More
Chuck Mosley is the guy who sang on first two Faith No More records. He joined the band in 1984 by replacing Courtney Love (yup, Courtney sang in Faith No More, for about two years actually). He remained in the group until 1988, when severe internal turmoil and even a lawsuit with the rest of the group over publishing rights forced him to leave FNM.
Chuck was replaced by Mike Patton in 1988, the band released "The Real Thing" (featuring "Epic" single) in 1989 and the rest is history.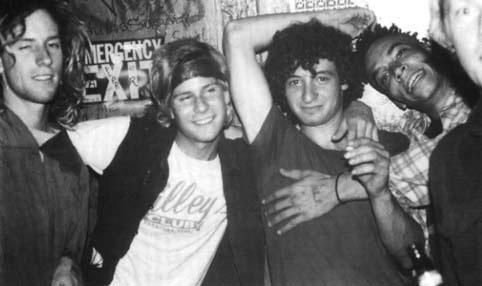 Paul Di'Anno - Iron Maiden
Despite the fact that he performed on Iron Maiden's first two albums, which are bonafide classics, vocalist Paul Di'Anno left the band just before they really made the big league. But at least he got those two records, which isn't something original Iron Maiden singer Paul Day or his successor Dennis Wilcock can brag about.
"It's like having Mussolini and Adolf Hitler run your band. Because it is Rod Smallwood [Maiden manager] and Steve Harris and that's it," Paul once noted.
Di'Anno was replaced by Bruce Dickinson in 1981 and the rest is history.