10 Offensive Metal Band Names
There are band names you should not google.
Niass
Ultimate Guitar

Niass
Serial Walken comma user. Stroopwafel enthusiast.
Posted Jun 17, 2017 03:25 PM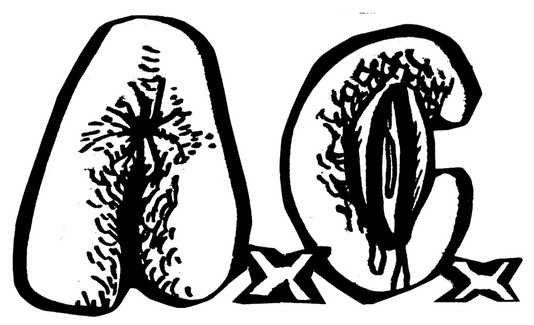 Music offended people long before Elvis the Pelvis made teenage girls lose their minds over his trademark moves. Nowadays, people are kinda got used to all kinds of sick shit and it takes a lot more than provocative dances or band names to offend them. 

However, some bands do that really well. Here are 10 most offensive metal band names.

Cock and Ball Torture
A progenitor of pitch-shifted, porn-influenced goregrind, and one of the most influential groups within the style, Germany's Cock and Ball Torture is not a band name you want to google, trust me.
Revolting Cocks
Rumor has it the gents who make up Revolting Cocks came upon the name by their usual debauchery. Ministry frontman Al Jourgensen was out for a hard night of drinking with some friends, so hard that the bartender threw them out, declaring them a bunch of revolting cocks.
Rapeman
Unlike the other bands in our list, Rapeman is a pretty chill band with Steve Albini on vocals. Apparently, they took their name from  the title character in a Japanese comic book 
Scraping Foetus Off The Wheel
They went something softer with their current name 'Foetus,' but theirformernamestillstrike fear into the hearts of righteous Christians. 
Butthole Surfers
Granddaddiesofthepunksceneare not that offensive anymore as they are now treated as a classic band. That's a weird thing when a band that is supposed to stay in the underground forever goes mainstream.
Prostitute Disfigurement
It's easy to guess what kind of music this Dutch band plays. As the name heavily insinuates, it's gory, brutal death metal in the vein of Carcass.
The Crucifucks
The Crucifucks were a hardcore punk rock bandfromLansing,MI,USA,  formed in 1981 by vocalist Doc Dart. The band's original drummer was Steve Shelly, who eventually ended up as the permanent drummer for Sonic Youth. Their first album featured songs like "Cops for Fertilizer" and "Hinkley Had a Vision" (referring to would-be presidential assassin John Hinkley.)
Seeds Of Iblis
Vaginal Jesus
This American racist grindcore band offenses a lot more people that one can possibly imagine. When your album is called Affirmative Apartheid it can't be the other way. 

Anal Cunt
These guys are in completely their own league. Known for their grindcore musical style and controversial lyrics, despite their moniker, they enjoyed a long, prolific run up until the death of frontman Seth Putnam in 2011.