10 Ridiculous Rockstar Arrests
These guys are just completely off their rocker sometimes.
jomatami
Ultimate Guitar

jomatami
UG News editor since early 2013. King Crimson fan. I handle the 'news' around here.
Posted Jan 10, 2014 02:04 PM
Rockstars wouldn't be rockstars if they didn't go overboard once in a while. Although there's been more than a few disturbing crimes committed by rock and metal musicians over the years, some of them were plain ridiculous. So join us as we make a rundown of some of the most peculiar rockstar arrests.
Black Crowes Frontman Spits at Woman at 7-Eleven, Steals Beer
The Black Crowes frontman Chris Robinson had his ridiculous run-in with the law after a 1991 Denver concert. Right after the gig, Chris dropped by a local 7-Eleven store to buy beer, but since it was well past midnight the clerk refused to sell any alcohol, triggering the singer's outrage. Making matters worse, a passing fan recognized Robinson. As she told her friend "There's the lead singer for the Black Crowes!" the friend replied with "Who are the Black Crowes?" making Chris quite angry.
After telling the woman to that she'd have heard of his band if she didn't eat so many Twinkies, the singer began spitting at his fan's friend and ultimately stormed out with a case of beer. He later pled guilty to disturbing the peace.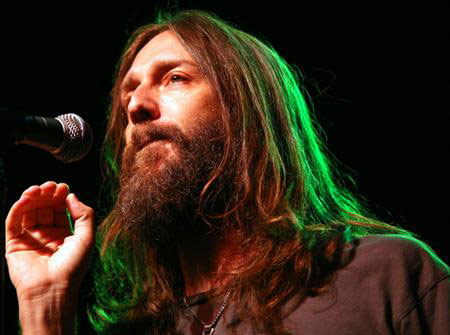 Coheed and Cambria Bassist Threatens to Bomb a Pharmacy, Demands Pills
Although a bit disturbing, Coheed and Cambria bassist Michael Todd's 2011 pharmacy arrest still comes as nothing short of ridiculous. Prior to a Massachusetts gig, the bassist decided to pop by a local pharmacy store with a bomb, threatening to blow the place up if he didn't get the pain pills. Despite getting the pills, Todd was arrested by the police just as the band was about to hit the stage. He was fired shortly afterwards.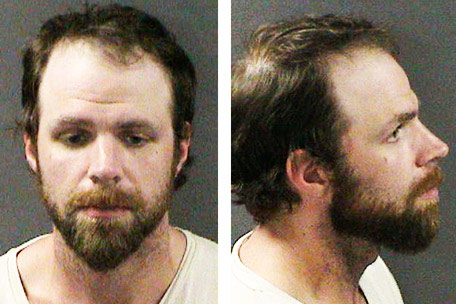 Sebastian Bach Bites a Pub Owner, Heckles Local Musician
Behaving rather immaturely to say the least, former Skid Row singer Sebastian Bach triggered an incident during a 2010 pub visit in his hometown of Peterborough, Ontario. It all began when Bach asked to local musician to sing a tune or two with his friends. As the musician directed Sebastian to the pub owner, the singer decided to start heckling the fellow, throwing ice cubes at him. Bach also repeatedly asked the musician whether he knew who he was.
Once the staff asked the singer to leave, he smashed his wine glass, resulting in a police call. As everyone waited for the police to arrive, Sebastian ended up in the pub owner's bear hug. Since he apparently couldn't untangle himself, Bach bit the owner's finger. Must have been quite a sight.
Puddle of Mudd Frontman Vandalizes Neighbor's Patio With a Buzz Saw
In one of the more recent stories, Puddle of Mudd singer Wes Scantlin had what seems like a nasty dispute with his neighbor. For unknown reasons, Scantlin snapped at a certain point, causing him to vandalize the neighbor's patio using a buzz saw and a sledgehammer.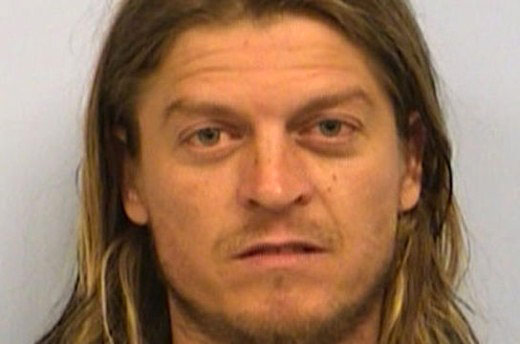 Cross-Dressed Ozzy Osbourne Urinates on Alamo
This one's a thing of legend and certainly has to be mentioned. Back in 1984, Ozzy ended up with all of his clothes locked up by his wife Sharon in order to prevent him from going out on yet another drinking binge. Sharon should've known better, as Ozzy went out anyway, but dressed in one of her dresses. Ultimately, he was caught urinating on the Alamo memorial, resulting in a 10-year ban from the city of San Antonio.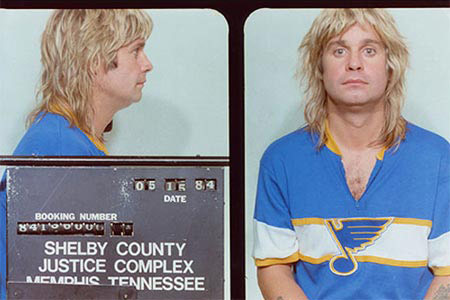 GN'R's Izzy Stradlin Rages Over Occupied Airplane Toilet, Urinates in the Galley Area
When a man's gotta go, a man's gotta go, just ask Izzy Stradlin. Back in 1989, former Guns N' Roses axeman was on a flight to LA when he felt the need to hit the loo. Outraged over the toilet being occupied, Izzy decided to tinkle in the galley area. He was arrested soon enough, but the record company's response was just as ridiculous, claiming that Stradlin "relieving himself in the galley was just his way of expressing himself."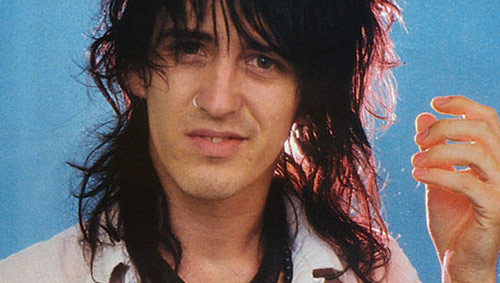 Kid Rock Thrashes a Waffle Joint
Sticking to his tough guy image, Kid Rock and his entourage thrashed a local waffle place in Atlanta following a brawling incident. Overall, the 2007 outburst ended up costing Kid Rock a total of $40,000.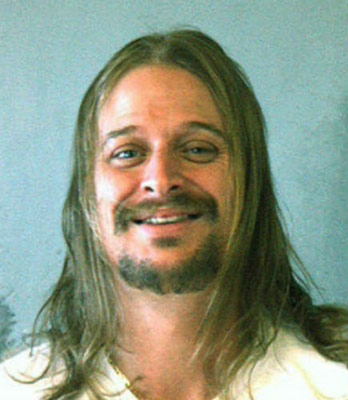 Axl Rose's Fan Camera Incident
Another well-known and well-documented incident took place in 1991 and involved GN'R frontman Axl Rose and a fan with a camera. Spotting the fan filming the show, the singer leaped into the crowd to take the camera away. In case you haven't seen this one yet, make sure to check out the clip below.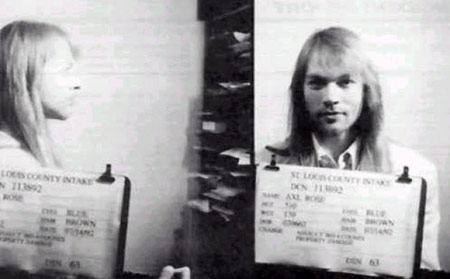 Motley Crue's Lee and Sixx Molest Security Guard, Incite Crowd of 2,000 to Attack Him
Believing that the Greensboro security venue was treating their fans too harsh, Motley Crue's Tommy Lee and Nikki Sixx turned on one of the guards, reportedly shouting racial slurs, spitting, kicking and pouring beer at him. Sixx was even accused of inciting a crowd of 2,000 fans to attack the misfortunate member of security.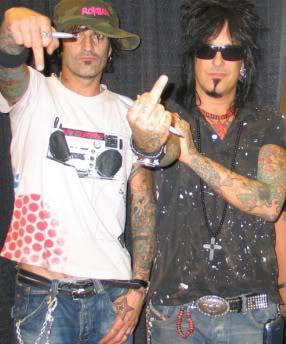 Marilyn Manson Rubs His Crotch Against Security Guard's Head
Finally, the 2001 incident involving Marilyn Manson "gyrating and rubbing his genitals" against the head of a security guard during a Michigan show. As some might remember, Manson's appearance was much more of a shock factor back then, so having a panty hose and thong-wearing musician performing somewhat of a sex act with your head must have been one terrifying experience. As expected, Marilyn was arrested and sued soon after the event.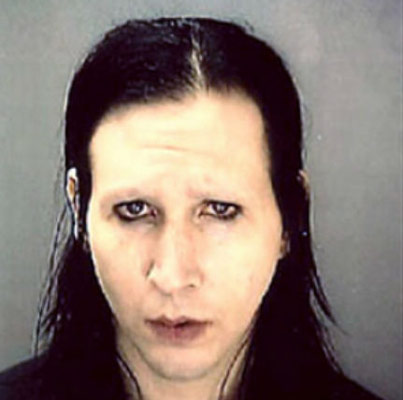 Got some other weird rock star arrests to share? Let us know in the comments.