10 Rocking Guest Stars on 'The Muppets'
Greatest appearances on the show...
N-D
Ultimate Guitar

N-D
UG editor. Music lover. Constant searcher of something interesting and unique.
Posted Mar 29, 2017 09:01 AM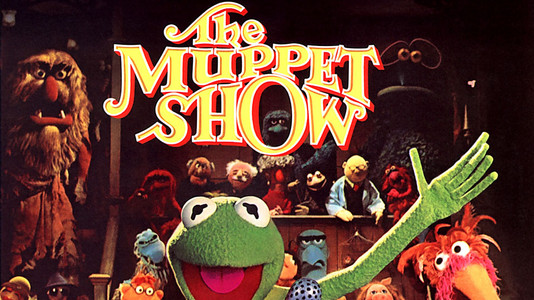 The Muppets got the love and recognition of many people for their own kind of humour and a very special atmosphere. And another reason to love The Muppets was different guest stars appearances on the show - from movie and TV stars to comedians, dancers and of course musicians.
So we prepared a special list of 10 greatest guest appearances from musicians during all incarnations of the show.
And before starting honorable mentions are:
Harry Belafonte
Linda Ronstadt
Diana Ross
Arlo Guthrie
Kenny Rogers
Steve Martin
Jack White
So let's go!
10. John Denver
John Denver, described as "among the most beloved entertainers of his era," appeared on "The Muppet Show," made albums featuring The Muppets (including his famous Christmas CD), and appeared in multiple TV shows featuring the Muppets.
9. Dizzy Gillespie
Dizzy Gillespie, one of the greatest jazz trumpeters of all time, appeared with The Muppets - and he definitely stole the show. Meanwhile, Inspector LaBrea of the County Environmental Department arrives backstage to monitor the noise level of the show. At last, things turn out all right, because LaBrea reveals that he's a big fan of the trumpetist, and he accompanies Dizzy and the Electric Mayhem on saxophone in the closing number.
8. Paul Simon
Half of Simon & Garfunkel duet, Paul Simon inspires Gonzo to be a songwriter. Unfortunately, Gonzo writes songs like "For You": "For youuu... I'd wash my hair with stinky glue, I'd fry my legs and eat them too, I'd put a spider in my shoe - for yoouuuu!" Also, Paul was arrested by Link Hogthrob, as the Sheriff of Nottingham, for playing a lute without a license.
7. Prince
On the '90s revamp of the Muppets, "Muppets Tonight," a special guest, also known as The Artist Formerly Known as Prince, visits the show. And only "Starfish & Coffee" in itself is already worth watching the whole episode.
6. Debbie Harry
The singer of Blondie joins Kermit on a duet of "Rainbow Connection" in her dressing room and then leads a band of New Wave Muppets on renditions of "One Way or Another" and "Call Me." Also, Debbie is named an honorary frog scout.
5. Elton John
Sam the Eagle is appalled by Elton John, who he says "dresses like a stolen car." Kermit attempted to explain to Sam that many great musicians dressed extravagantly, even Mozart, but Sam confidently bets that it is untrue. Of course, in the end, Sam was proven wrong and the Muppets forced him to wear an outfit even flashier than Elton's. Scooter, on the other hand, appears to be Elton's biggest fan, introducing him as "the greatest talent in the history of the universe."
Elton not only did sketches with the Muppets, but also performed some of his biggest hits to date, including "Crocodile Rock," "Bennie and the Jets" and "Goodbye Yellow Brick Road," all accompanied by Dr. Teeth and the Electric Mayhem.
4. Dave Grohl
In the show's recent reboot, "The Muppets," Dave Grohl made an appearance, where he challenged the mighty Animal to a drum-off. "Oh whats that? A bell? Time for SCHOOL!"
3. Buddy Rich
That was a real DRUM BATTLE! Buddy Rich, one of the greatest jazz drummers, best known for his speed and technique, has a drum battle with Animal - and Animal, ever the sore loser, ends up throwing a bass drum at Buddy's head.
Rich spoke positively of the experience in a 1981 interview: "The thing that's good about it is; I felt like a Muppet myself; I was like a kid, playing with those guys, because that's how they made me feel. Singing the song was a knockout to me: the silly karate thing with Miss Piggy was beautiful, I thought; the playing on the walls, chairs and everything was a great idea of theirs. Then, of course, the battle at the end with Animal; to play opposite Ronnie Verrell [jazz drummer "whose talent was hidden behind a rather formidable front man, Animal"] - one of my all-time favorite drummers, along with Kenny Clare - was a total gas to me. That one week will go down as one of the most positive weeks in my career. I loved it - and I thank them."
2. Johnny Cash
When one of the most celebrated country stars of all time, Johnny Cash, or The Man in Black, guest starred on The Muppet Show in 1980, the Muppets decided to air the entire show on radio station WHOG. However, the head of WHOG, Big Tiny Tall Saddle. got power-hungry and refused to let anyone else make decisions at the station. So although Rowlf had an act scheduled for the show, Big Tiny Tall Saddle refused and replaced him with Grampaw McGuire. This resulted in Kermit trying to run his own show, but he feared Big Tiny Tall Saddle, who threatened Muppets by wrapping a microphone stand around their throat. However, after Big Tiny Tall Saddle put his nephew on air, a comedian who made fun of Fozzie, Kermit challenged the DJ and stood up for his friend and The Muppet Show.
During the course of the episode, Cash performed several songs, including his duet with Miss Piggy.
1. Alice Cooper
One of the strangest, but also possibly the coolest, guest stars on "The Muppet Show" stage was Alice Cooper, who opened the show by telling Scooter that the monsters in his dressing room weren't Muppets, but belonged to him. Things got even weirder when the Muppets discovered that Cooper was an agent of the devil, after which he offered them riches and fame, which tempted some of the Muppets, including Gonzo. However, the Muppets eventually realized that they should not sell their souls to the devil for such unimportant things, and instead, Gonzo used the power of special effects to scare off Cooper.
Cooper performed several of his songs on the show, including "Welcome to My Nightmare," "School's Out" and "You and Me."
Do you have your own favourite guest appearances from musicians on the show? Feel free to post them in the comment section below.