10 Smartest Musicians
Talented is as talented does.
Niass
Ultimate Guitar

Niass
Serial Walken comma user. Stroopwafel enthusiast.
Posted May 22, 2017 12:12 PM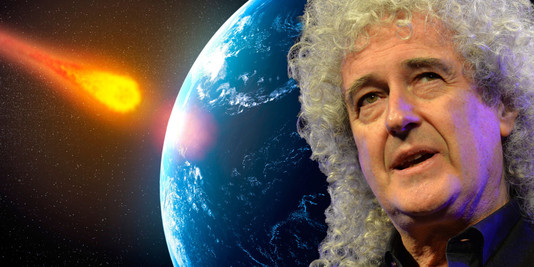 "We don't need no education" 


Apparently, not everyone agrees with Pink Floyd. Here are top 10 smartest musicians.
Weird Al Yankovic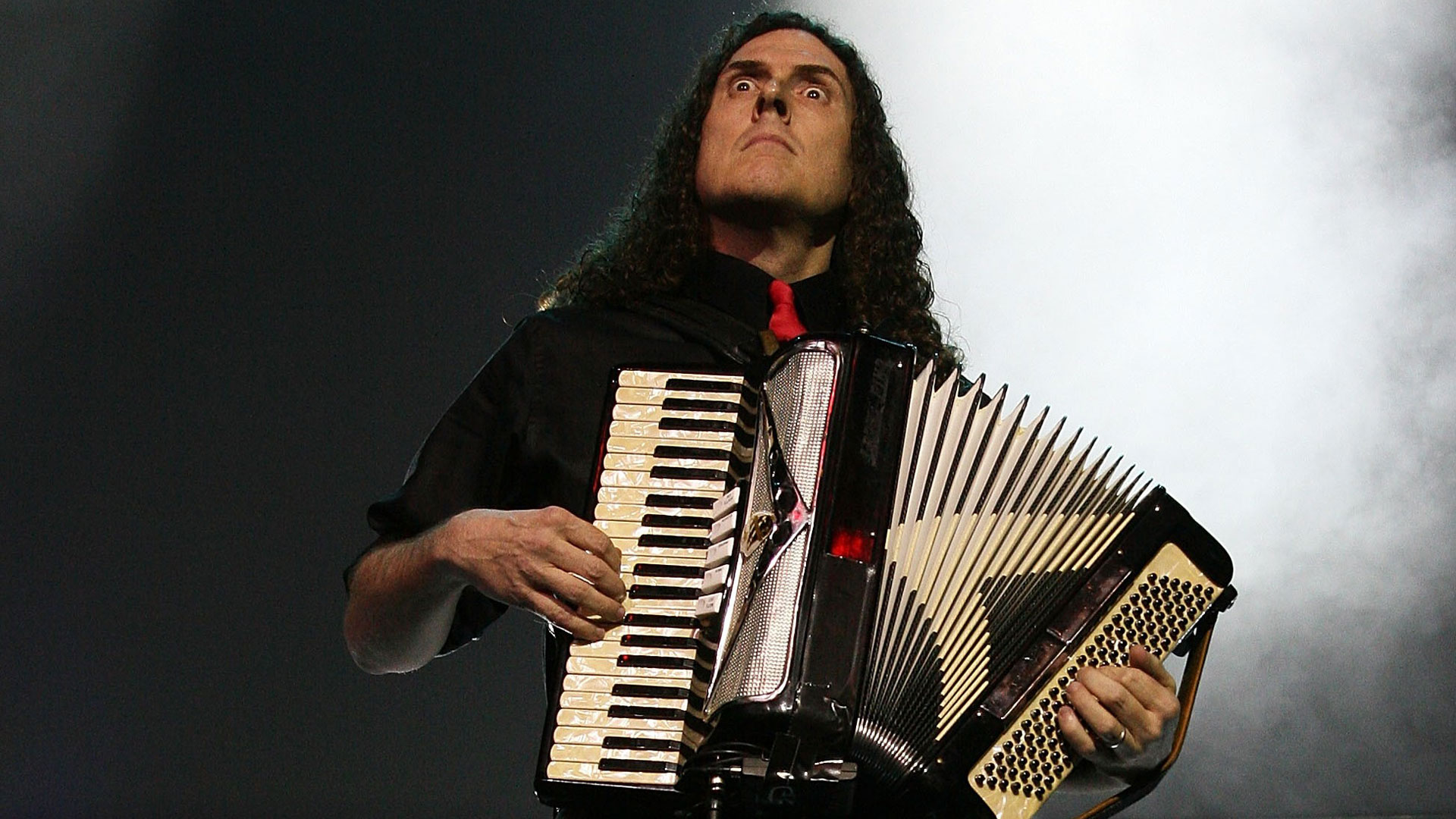 In addition to this title, he graduated high school at just 16 years old. He was able to do so because his parents had him attend kindergarten a year earlier than is typical. After performing well academically in kindergarten and the first grade, he then was allowed to skip second grade, which ultimately put him about two years ahead of most kids his age in school. He went on to be a straight-A student throughout high school, which eventually culminated in him becoming the valedictorian of his class.
Yankovic did not, however, go into professionally performing right out of high school. Instead, he attended the California Polytechnic State University and earned a degree in architecture. However, while at college, he did have a radio show and continued to write and publish parody songs on the side, including his first hit "My Bologna", parodying "My Sharona", which was actually recorded in a men's bathroom at the university.
He really is white and nerdy.
Maynard James Keenan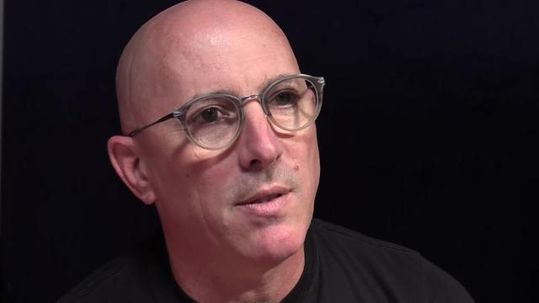 It's really hard to define a genius. However, when it comes to his particular craft, Maynard demonstrates talent and intelligence on a level that surpasses most modern musicians. His lyrical quality and vocal skillset bring something so unique and special to the progressive metal genre that he probably deserves the title of "genius."
As to his overall intelligence and intellect, we can judge from his audio and video clips. Of course, it could all be a shallow attempt at pseudo-intellectualism, but has always come off as well read, collected, and esoteric, all of which seem to be common traits amongst very smart people.
Milo Aukerman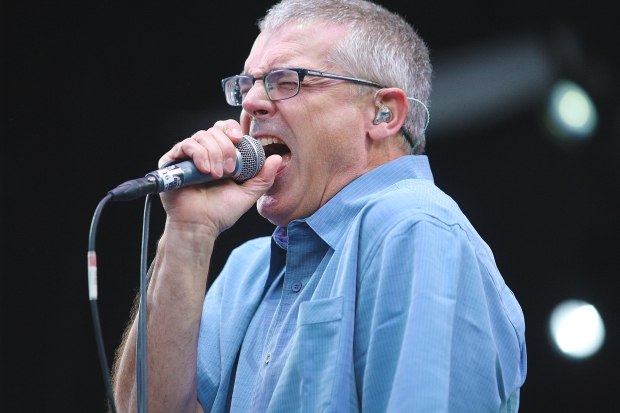 His nerdy glasses are a bit of a giveaway but the frontman of the iconic band the Descendents does a good job of hiding his biochemistry background when he sings about girls, coffee, and food. But Milo really did go to college just like their debut record (Milo Goes to College) claimed and earned himself a PhD in biochemistry from the University of Wisconsin. These days, the brainiac works as a plant researcher in Delaware and tours with the band on his vacation time.
Philip Taylor Kramer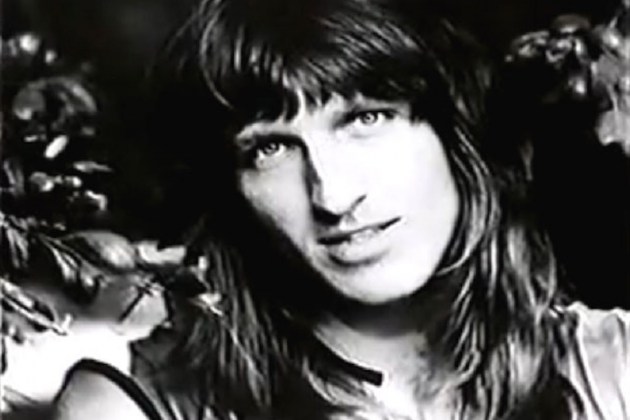 After leaving Iron Butterfly, bassist Philip Taylor Kramer obtained a degree in aerospace engineering. He then began working on the MX missile guidance system for a US Department of Defense contractor. After that, he began working on facial recognition systems, advanced communications and fractal compression systems for CDs. In 1990, he opened a business, Total Multimedia, with Micheal Jackson's brother, Randy, where they specialized on data compression techniques for CDs. Kramer also worked on a project started by his father that would discredit Einstein's theories. Part of his research involved a transmission project that could result in communications that went faster than the speed of light. 
Tom Scholz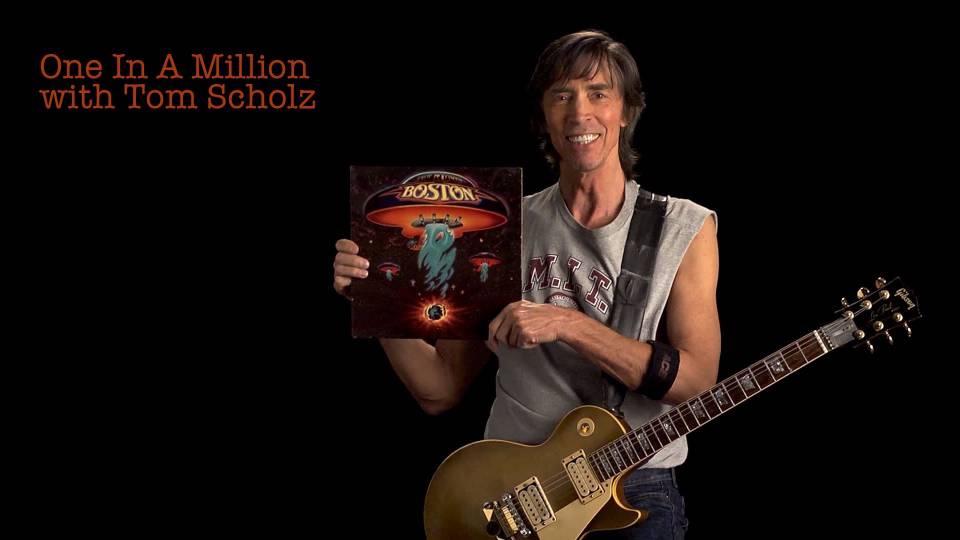 A skilled guitarist, keyboardist, composer, record engineer, bassist and founder of Boston.... That's only a small part of his merits.
Tom Scholz graduated from MIT at 21 with Mechanical AND Electrical Engineering degrees, with honors. He now has over 30 patents, and gave away most of the money he got from them, to charity. He invented his own line of guitar amplifiers called rockman, founded his own charity foundation.
To top it off, In 2003, he released the Boston CD "Corporate America" which turned out to be prophetic before the crash of 2006.
Skunk Baxter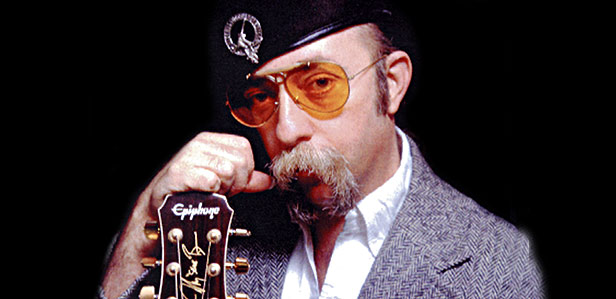 You've all heard about self-taught guitarists. But what about self-taught expert on weaponry systems? Jeff "Skunk" Baxter, a guitarist known for his stints in the rock bands Steely Dan and The Doobie Brothers, is one of them. After a lengthy studying period at home, he showed off his knowledge by writing a paper on how to convert anti-aircraft Aegis missiles into a missile defense system.
In 1995, he was appointed a chairman of the Civilian Advisory Board for Ballistic Missile Defense. Since then, he's been working with various governmental agencies, from Missile Defense Agency to NASA.
Baxter believes his unique way of looking at terrorism is what has allowed him to do so well in the industry, "We thought turntables were for playing records until rappers began to use them as instruments, and we thought airplanes were for carrying passengers until terrorists realized they could be used as missiles. My big thing is to look at existing technologies and try to see other ways they can be used, which happens in music all the time and happens to be what terrorists are incredibly good at."
Next time you're wondering if the country is doing everything it can to keep you safe, remember that someone nicknamed "Skunk" is on top of it. It may not help comfort you, but at least you might giggle about it.
Dexter Holland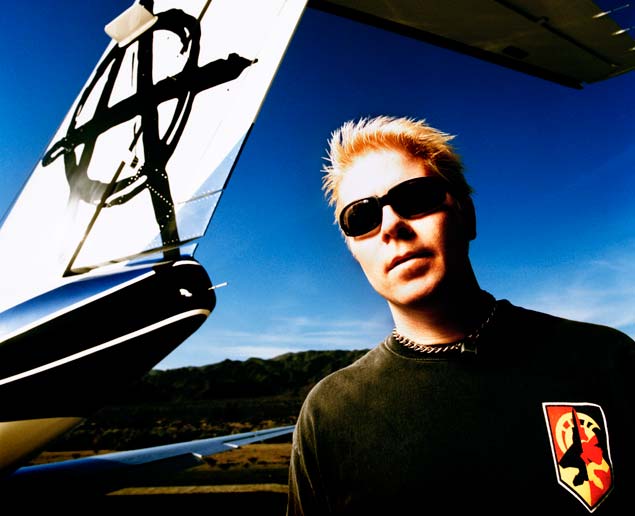 Born Brian Holland, was a high school valedictorian which is already something. Then he went to the University of Southern California on a premed track, earning degrees in molecular biology. After The Offspring became famous, he put his research on a pause.
And finally, two weeks, ago he got his PhD after researching HIV at the University of Southern California. A rockstar who helps fight the bane of rock music culture and the humanity is a great rockstar indeed. For anybody interested in molecular biology, you can read his thesis here.
Ah, yes, he's also an aircraft captain.
Greg Graffin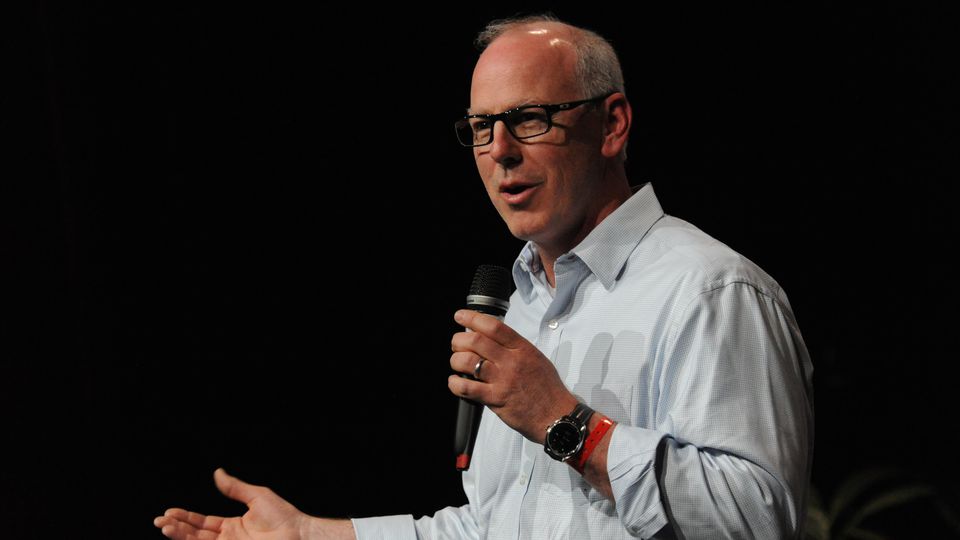 Vocalist of the influential punk band Bad Religion, Graffin got his PhD in zoology from Cornell and now he teaches students, who are younger than his band about geology in UCLA. Graffin wrote two books on science and religion, called Is Belief in God Good, Bad or Irrelevant: A Professor and a Punk Rocker Discuss Science, Religion, Naturalism and Christianity (2006) and more recently Anarchy Evolution: Faith, Science and Bad Religion in a World Without God (2010). Maybe God is dead, but punk s sure not!
Bruce Dickinson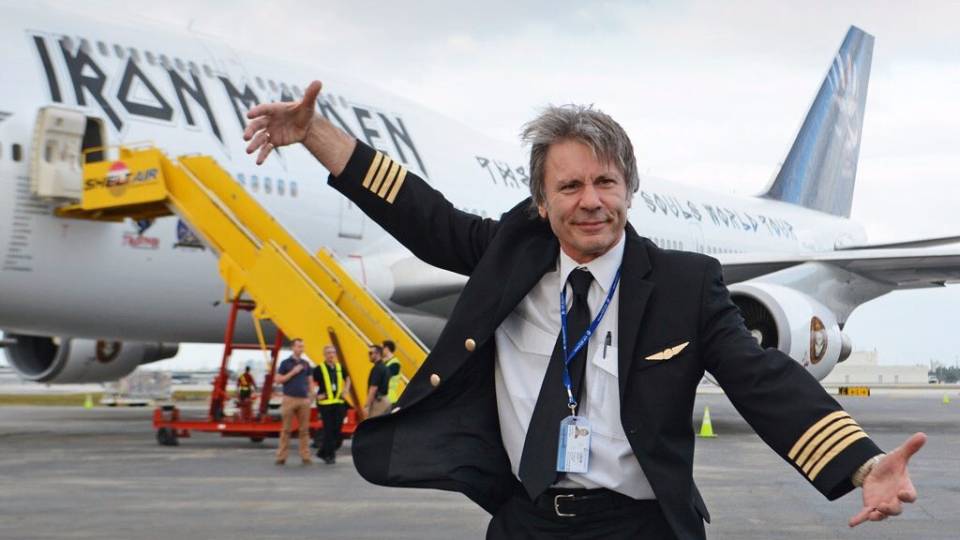 He may not have fancy degrees and prestigious alma mater, but calling him smart would be a big understatement. Having IQ of 167, Bruce Dickinson was named by Intelligent Life in 2009 as a living example of a polymath. And with his high IQ, Bruce has a wide range of interests and pursuits.
First of all, he's a self-trained tenor vocalist and a multimillionaire musician with an estimated net worth between $115-130 million dollars. And while voices of other musicians seem to get worse (just look at Ozzy) it looks like Bruce only gets better with age. Second, he's an author, having written several books, and even adding a scriptwriting to his credit. Bruce was a celebrated broadcaster, and had his radio show from 2002-2010 called Bruce Dickinson's Friday Rock Show on BBC Radio.
Bruce is an International Fencing competitor, and he's competed internationally, well known in the circles, was ranked 7th among Britain's best fencers and founded a Fencing Company called the Duelist.
And the last but not least, he is an accredited pilot, who flew Boeing 757 Internationally for a UK based Airline. He also has a transport pilot license, and he flew Iron Maiden's Ed Force One and their gear to all the destinations around the world. In 2010, Dickinson launched Cardiff Aviation LTD in 2010, a Aircraft Maintenance Business. According to the Wall Street Journal, the business had created over 40 jobs by early 2013, and the company was on track to employ up to 100 possibly be the end of the year.
Not bad for a guy who grew up in a small mining town, to a mechanic father, and a mother who worked part-time in a shoe store.
Brian May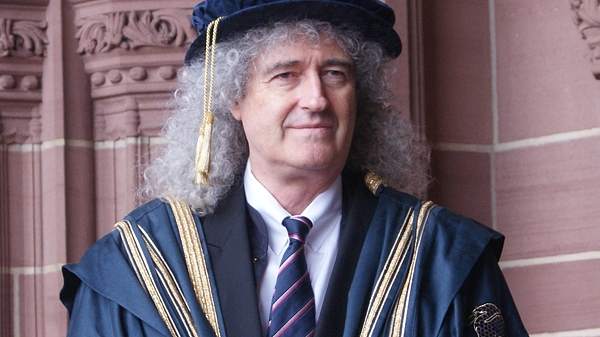 Long before he became one of the best guitarists in the world and won UG guitarist showdown, Brian May was an astronomy student, working on his PhD. After Queen, May focused on music, but 30 years later he got back to his thesis on the matter of Motions of Interplanetary Dust. In 2007, Brian May got his PhD from Imperial College in London and wrote a couple of books.

Besides that, he's proficient in 3D photography, animal welfare and was appointed Commander of the Order of the British Empire in 2005. May fans may have also seen him giving mini-lessons during his concerts. Such an honorable man should have been a knight long ago, so it's pretty ironical that the Queen forgot about Brian May.