10 Songs That Defined the '80s
The age of hair metal, new wave, and post-disco.
Niass
Ultimate Guitar

Niass
Serial Walken comma user. Stroopwafel enthusiast.
Posted Jul 14, 2017 01:26 PM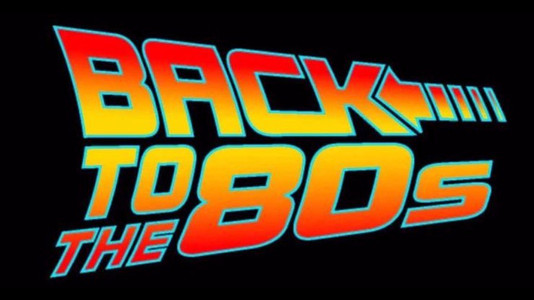 The 80's fashion may look weird now, but their music still stands the test of time.

Here are the 10 most important songs of the 80's and by important, we mean songs that represent the spirit of that time the best.
Honorable mentions:
Welcome to the Jungle - Guns 'N' Roses
Hungry Like a Wolf - Duran Duran
Born in the USA - Bruce Springsteen
Danger Zone - Kenny Loggins
Eye of the Tiger - Survivor
Careless Whisper - George Michael
10. Soft Cell - Tainted Love
This song by the UK synthpop band song combines drum machine beats and tinkling, synthesizer-generated effects, along with a chorus from The Supremes 1964 hit "Where Did Our Love Go" – all of which coalesce to create a futuristic sound perfectly engineered to usher in a new decade.
The international success of "Tainted Love" paved the way for other famous synthpop acts like Depeche Mode, The Pet Shops Boys, and Erasure. Moreover, Soft Cell's lo-fi electronica influenced future artists from Moby to Paul Oakenfold, and without the handclap, Casio beats in "Tainted Love" there would be no EDM.
9. Madonna - Like a Virgin
Madonna is a prominent culture symbol of the 1980's. Her music and image were shown in a new, sexualized way, and with the development of music videos and other types of media due to the electronic era, her image was one that was highly shown, and her music rang out especially in the hearts and ears of teenage girls, who often idolized this fresh-faced "bad girl".
8. Twisted Sister - We're Not Gonna Take It
This is the mighty anthem for anyone lashing out at an authority figure and ready to put up a fight. The song is short on specifics, so it can apply to just about any situation where "we" are battling "the powers that be." This all-purpose approach was intentional and gave the song a timeless quality.
The lead singer Dee Snider told the story behind it: With We're Not Gonna Take It, whether I was singing about my parents, my teachers, my bosses, my peers, people around me, I felt it was important not to define it by actually naming names and singing, 'Dad, you're so trite and jaded, I hate my teachers, too.' And thus, the song has had a life in sporting events, at political rallies, at protests, pretty much anybody who's not taking something from somebody else, they're going to break into 'We're Not Gonna Take It' all over the world.
7. Simple Minds - Don't You (Forget About Me)
Performed by Simple Minds, "Don't You (Forget About Me)" is the theme song in the 1985 John Hughes film The Breakfast Club. Propelled by the success of the coming-of-age comedy drama, which starred Brat Packers Molly Ringwald, Anthony Michael Hall, and Emilio Estevez, amongst others, the song was No. 1 on the U.S. Billboard chart for three weeks.
6. Cyndi Lauper - Girls Just Wanna Have Fun
While Cindy Lauper's song was the soundtrack for every girl who just wanted to go to the mall, shop for a new Swatch, and rifle through the racks at the United Colors of Benetton store, "Girls Just Wanna Have Fun" also characterized the optimistic spirit and carefree frivolity of the decade.
5. RUN-D.M.C. and Aerosmith - Walk This Way
An interesting thing about this collaboration is that Aerosmith had been messed up with some heavy drug use and were basically done for. But then they got clean and this song was their comeback. The success of it put Aerosmith back on the map and they took it, stayed cool, and never looked back.
4. The Police - Every Breath You Take
In a decade dominated by synthesizers, drum machines, and dance beats, The Police scored the song of the decade and helped established themselves as the number one rock band in the world with this haunting number about obsessive love. Nowadays, it's played on pop, rock, adult contemporary and jazz stations alike.
3. Bon Jovi - Livin' On A Prayer
This song tells the story of Tommy and Gina, two kids working to make it on their own despite constant hardships. It struck a chord with America's youth, especially the ones from New Jersey. The characters in the song relate to the working class fans Bon Jovi played to. "Tommy" works on the docks, while "Gina" works in a diner.
2. Nena - 99 Luftballoons
Besides being a very successful non-English language song in the US, "99 Luftbaloons" has the strongest message of all other songs on our list. A lot was happening in those days, the stare-down between man and tank in Tiananmen Square, the release of the dissident Czech playwright Vaclav Havel, and the fall of the Berlin Wall all occurred in '89. Nena's "99 Luftballoons" defined an era of mistrust, suspicion, and nuclear fear, but by 1989 those fears, for the most part, were over.
1. Michael Jackson - Billie Jean
"Billie Jean" is a historical song in many respects. First, it was largely responsible for bringing down MTV's color barrier; before it began airing that clip, the station excluded most black artists on the basis that they didn't fit its "rock" format. Second, because it's an essential pop-song. Producer and record mogul Antonio "LA" Reid told Rolling Stone: "Billie Jean is the most important record Michael has made, not only because of its commercial success but because of the musical depth of the record. It has more hooks in it than anything I've ever heard. Everything in that song was catchy, and every instrument was playing a different hook. You could separate it into 12 different musical pieces and I think you'd have 12 different hits. Every day, I look for that kind of song."