10 Songs That Were Used To Torture People
CIA's top 10.
Niass
Ultimate Guitar

Niass
Serial Walken comma user. Stroopwafel enthusiast.
Posted May 30, 2017 12:41 PM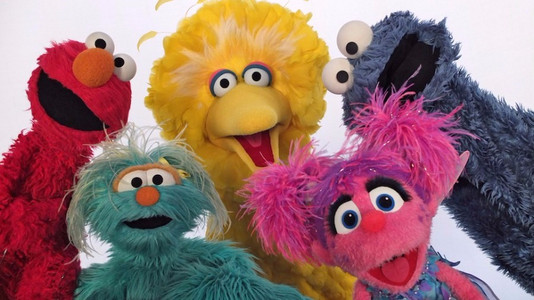 Waterboarding at Guantanamo Bay sounds super rad if you don't know what either of those things is. But if you do know, you also know that all kinds of sick shit are going on there and music torture is one of them.
If you think you hate your wake up alarm song, CIA and other government agencies can take this hatred to completely another level. Choice of a song depends on a prisoner, their culture, upbringing, and mentality.
Here are 10 songs that were used for torture.
'The Real Slim Shady' by Eminem
Binyam Mohamed suffered Eminem's "Slim Shady" for 20 days. Mohamed said he could hear others in the prison "screaming and smashing their heads against walls."
"I heard this nonstop over and over," he reportedly told Clive Stafford Smith, his lawyer and the founder and director of Reprieve, a U.K-based organization determined to end music torture practices. "The CIA worked on people, including me, day and night for the months before I left. Plenty lost their minds."
'Dirrty' by Christina Aguilera
Christina Aguilera's song was used as a form of humiliation for Muslim suspects. The track that is sung by a woman with sexually charged lyrics goes against their practice and beliefs. It was often accompanied by female interrogators, prolonged strip searches and invasion of space by a female.
'Saturday Night Fever' by The Bee Gees
in 2002, Moazzam Begg had to suffer through Bee Gees during his stay at Bagram Prison.
At first, he thought that was a joke "Once they even played the Bee Gees' Saturday Night Fever soundtrack all night long. 'Hardly,' I thought,''enough to break anyone I knew.' ... 'We'll talk. We'll all talk,' I said in half jest when they played it, 'just turn that crap off please!'"
But as the torture began to stretch on, it became unbearable. "It was terrible, there was no light at all, it was so tight, so hot, sitting in there. You can't see or do anything, nothing to see, nobody to talk to, nothing to do but bang the walls. And then to have the music blasting ... I met several people who'd been in there ... [who were] ready to tell the Americans anything they wanted, whether it was true or not."
'We Are The Champions' by Queen
U.S. Navy veteran Donald Vance suffered this torture after the U.S. Army raided the Iraqi security firm he had been investigating as an unpaid FBI informant.
When all the employees were rounded up, he was treated as a suspect, taken to an unofficial prison camp and tortured with the song.
Vance would catch himself singing along to songs he liked. "I can't remember how many times I heard Queen's "We Are the Champions.'"
Vance survived due to his military training. He started to talk to himself, telling himself jokes, trying to keep a rational train of thought going. He knew if he let the music completely "mask his thoughts," he would never get his mind back again. This method is likely what helped Vance emerge from this prison a "damaged" but not "broken" man.
'The Beautiful People' by Marilyn Manson
The prisoner who was tortured by this Marilyn Manson hit song said it sounded like the hell itself. Well, can't judge him, it really sounds creepy at times.
'Fuck Your God' by Deicide
Nothing pisses off Muslim and Christians alike as blasphemy. And Fuck Your God by Deicide does this job extremely well. From the 40-IQ-point title to the pentatonic melodies and chromatic rhythm work without any phrasal significance, this song may cause madness in even the most accustomed listeners.
The Meow Mix Theme Song
Now this song sounds may be a torture even if you're not a 'radical' extremist Muslim. The investigators claim this song is the most effective after 2 days of heavy metal music as the sudden shift in dynamics can be truly maddening.
'Born in the USA' by Bruce Springsteen
Many of the songs in Guantanamo Bay are patriotic, screaming 'MURRRICA left and right. And the Bruce Springsteen's war-condemning anthem happens to be one of them. Oh, the irony. One Spanish citizen accused of being linked to the terrorist network Al-Qaida claimed his interrogators played this song the majority of the time during his entire two year stay in the Cuban prison.
'Enter Sandman' by Metallica
Using a song about sleep to keep people awake is fun, right? Well, not for Guantanamo Bay prisoners.
Metallica frontman James Hetfield was honored that Metallica's Music was Used By U.S. Military. and said: "We've been punishing our parents, our wives, our loved ones with this music for ever. Why should the Iraqis be any different?"
'I Love You' by Barney the Dinosaur
Sick fucks.
Yes, the song from a children show is reportedly the most "overused" torture song in the CIA's arsenal (beating Sesame Street theme song which used as well).
And another thing about it is that the song's creator Bob Singleton just broke into laughter when he heard of its use: "It seemed so ludicrous that something totally innocuous for children could threaten the mental state of an adult. I would rate the annoyance factor to be about equal with hearing my neighbor's leaf blower. It can set my teeth on edge, but it won't break me down and make me confess to crimes against humanity."