10 Stories Behind Famous Band Names
How legendary names came to be.
UG Team
Ultimate Guitar

UG Team
UG editorial team. A group of people who are passionate about guitar and music in general.
Posted Sep 26, 2015 01:40 PM
As all the musicians frequenting these pages probably know, naming a band can be tricky business. Finding a perfect word or two to encompass what your music is all about ain't easy, but worry not, as even some of the all-time greats had this struggle.
Essentially, as long as you can make music that resonates among the crowd, the band name is almost irrelevant. Anyhow, check out 10 stories behind the names of famous rock and metal bands below.
Rush were named in a rush
Back in the day, Geddy Lee, Alex Lifeson, and the band's original drummer John Rutsey booked a gig, but had no name. Basically, they were in a rush to find a band name. Rutsey's brother then cleverly asked: "Why don't you call your band Rush?"
Queens of the Stone Age wanted to appeal to both genders
Producer Chris Goss was the one who named the band, looking for a name that would be "heavy enough for the boys and sweet enough for the girls." Kings of the Stone Age option on the other hand, was discarded as being "too macho."
Megadeth was inspired by a random flyer
Freshly fired from Metallica, Dave Mustaine found himself on a bus back to Bay Area, and was scribbling lyrics on a flyer to pass the time. On the flyer, he saw these words: "The arsenal of megadeath can't be rid no matter what the peace treaties come to."
After finding out that The Megadeaths was an early name of Pink Floyd, Dave settled for Megadeth.
Steely Dan is a giant steam-powered dildo
In William Burrough's book called "Naked Lunch," a wild giant steam-powered dildo appears. The dildo goes by the name of Steely Dan. Naming the band after it is a no-brainer, now isn't it?
Animals as Leaders remind us how we've gone against our natural calling
Band leader Tosin Abasi said how the name of Animals as Leaders serves to remind us how "we're all essentially animals."
He said: "A lot of what we do is completely removed from the fact that we're all essentially animals. We have a niche on the planet and we have a role in sustainable sort of ecology.
"But we've gone against our natural calling. The name is acknowledging that we do have more of a natural role on the planet. It's also like, who would follow an animal to do anything? I think of the name as being both nonsensical and really literal."
Avenged Sevenfold comes from a Bible passage
This one comes straight from the Bible, the Book of Genesis 4:24: "If Cain shall be avenged sevenfold, Truly Lamech seventy and sevenfold."
Green Day means smoking weed all day
A pretty straightforward name, "green day" is a slang term for spending a whole day doing nothing but smoking weed.
Lynyrd Skynyrd poked fun at gym teacher who didn't like boys with long hair
Lynyrd Skynyrd is an homage to boys' gym teacher Leonard Skinner, a man who did not like boys with long hair, and aimed to strictly enforce the Robert E. Lee High School's policy against long-haired lads.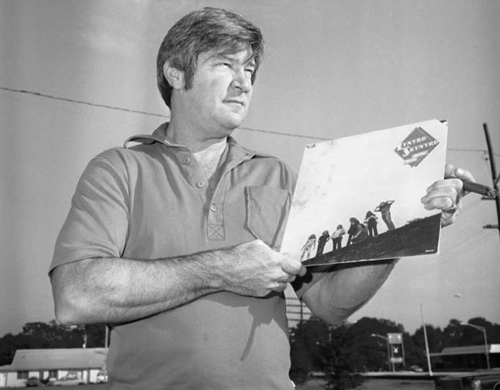 Black Veil Brides are married to rock 'n' roll
Bassist Ashley Purdy explained about the band's name: "Black Veil Brides is a Roman Catholic term used for when a woman marries into the church and gives up all the pleasures of life to devote her life to God. She is then deemed a Black Veil Bride. Sorta similar to a rock band where you have to give up many things in pursuit of what you're passionate about or believe in.
"It also has the dichotomy of the positive and negative. The happiest time in one's life, could be getting married. And the opposite of that in one's life would be at a funeral of a loved one. It all tends to fit really well for a dark and heavy rock band."
Pink Floyd is a tribute to two bluesmen
Pink Floyd is simple tribute to two blues musicians - Pink Anderson and Floyd Council. The boys took their names, mashed 'em up, and voila!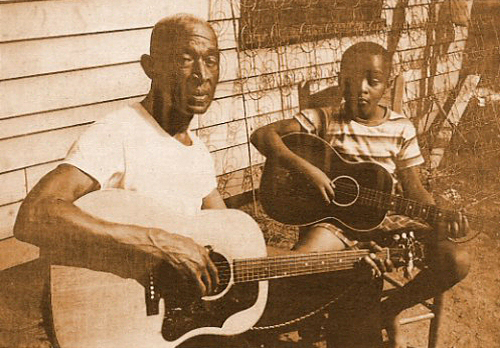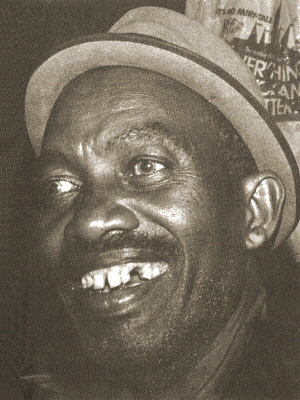 Got more to share? Do it in the comments.