10 Ugliest Metal Tattoos
Also known as 10 reasons why you shouldn't make cheap tattoos.
Niass
Ultimate Guitar

Niass
Serial Walken comma user. Stroopwafel enthusiast.
Posted Jun 14, 2017 08:10 AM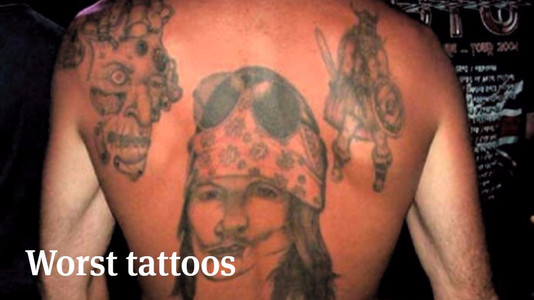 Some people turn their bodies into art galleries. And some turn their bodies into a kindergarten galleries. 

Here are 10 reasons why you shouldn't make cheap tattoos. 
Dio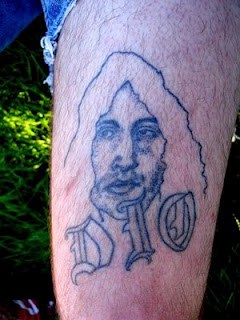 Better than the hologram.
Ozzy Osbourne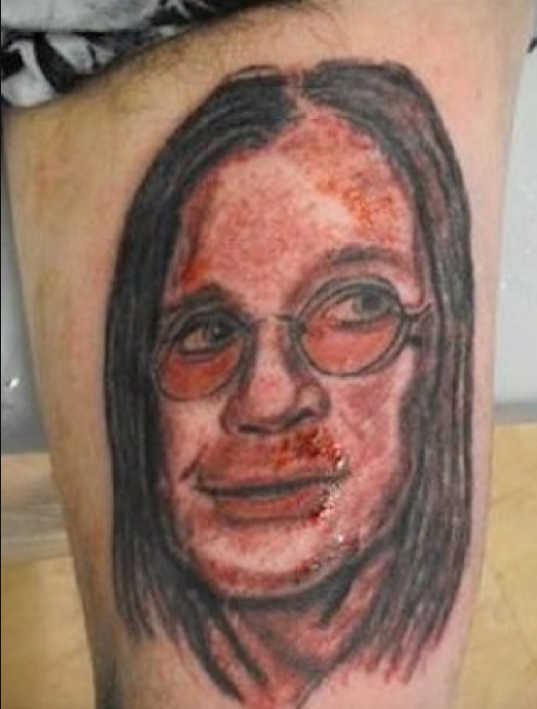 Don't know what kind of disease this Ozzy has, but it's not lupus.
Dimebag Darrell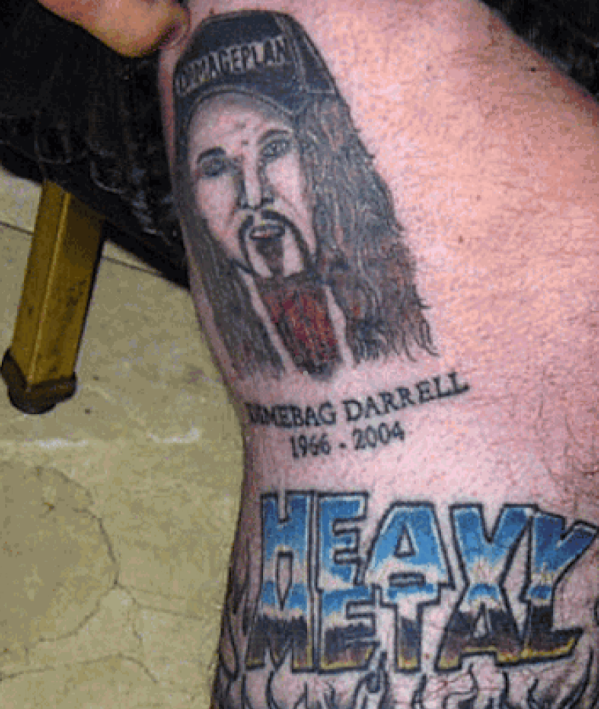 For some weird reason, Dimebag looks like a character out of Hotline Miami on this tattoo.
Black Flag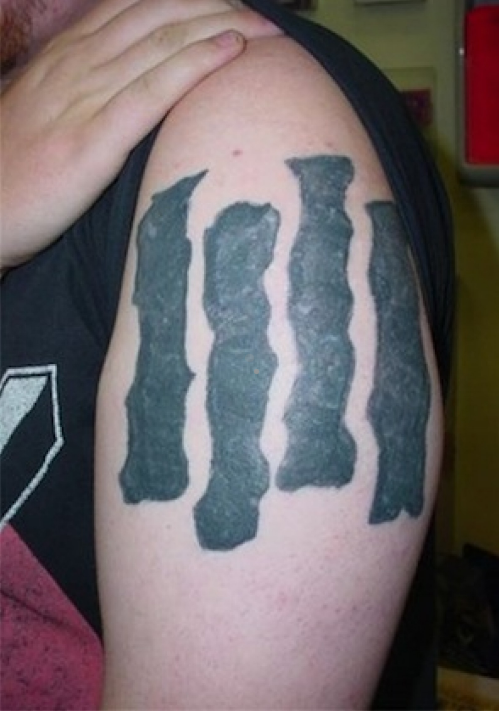 Mmmm.... bacon.
James Hetfield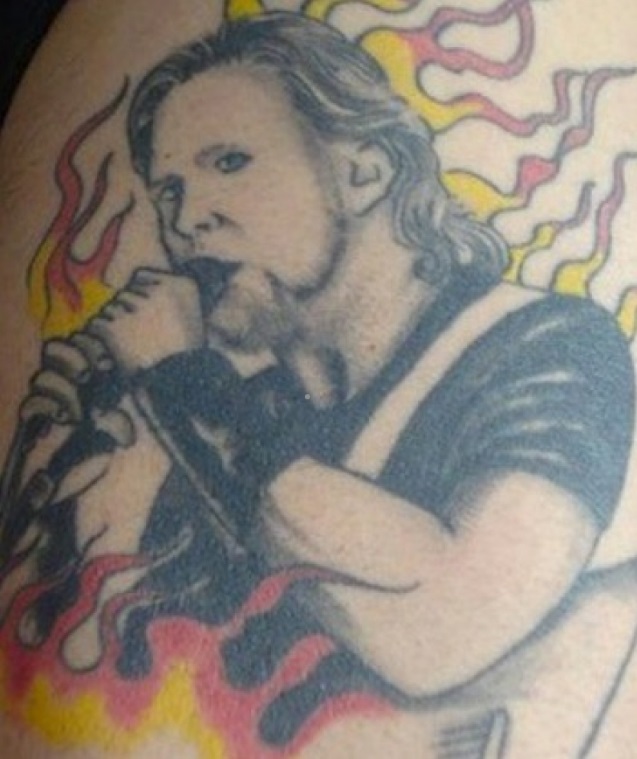 Ever wondered what would happen if James ate all the Axl's food? The answer is in the photo.
Michael Jackson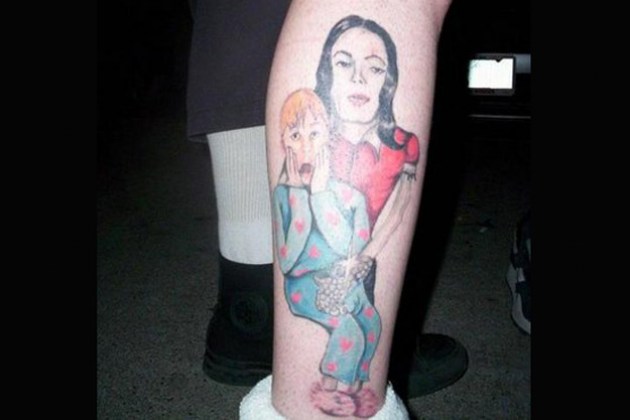 Ok, this one is not metal, but it is wrong on so many levels we just could not resist.
Dave Grohl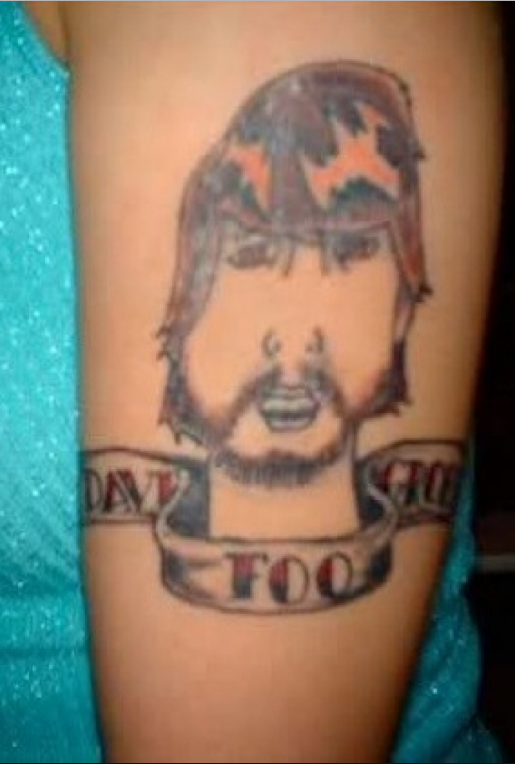 Close enough.
Chad Kroeger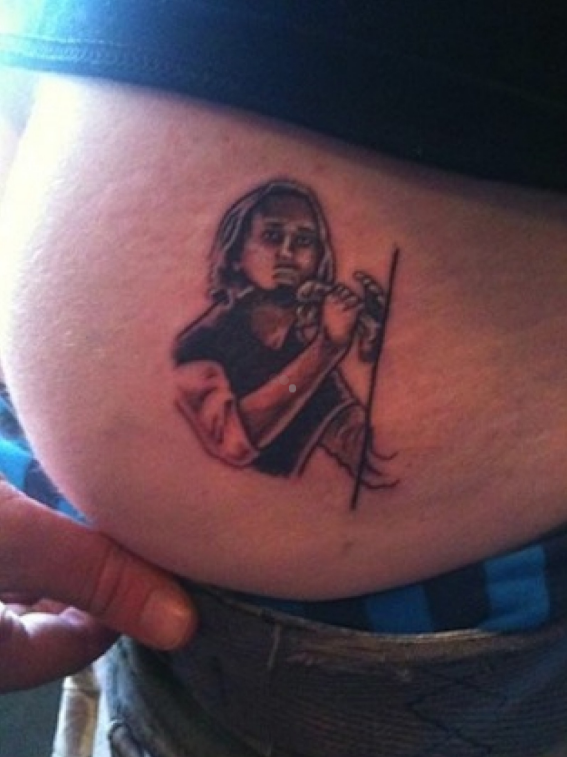 Tattooing Chad Kroeger on your butt sounds like a lost bet.
Green Day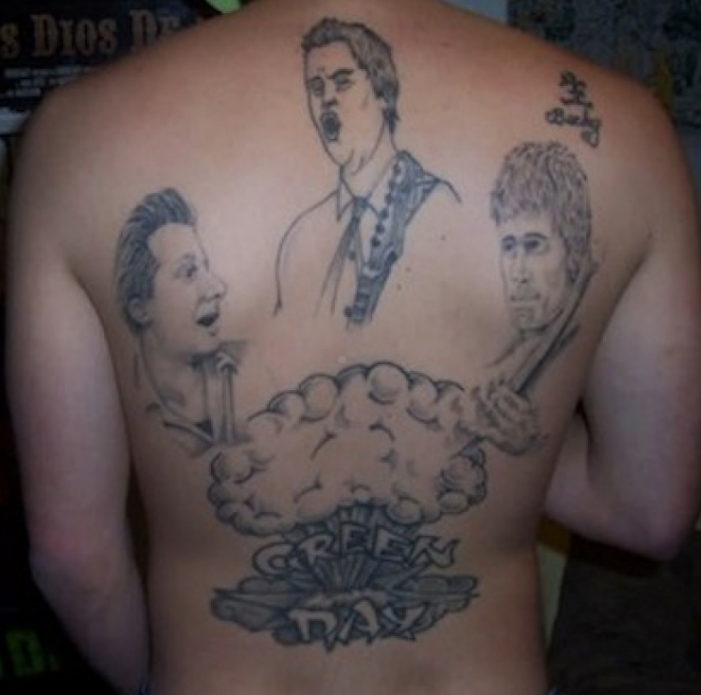 Bet you didn't know Brad Pitt played in Green Day, did you?
King Diamond