10 Unexpected Hobbies of Rock Stars
Ostrich farming, cheese-making, beekeeping and more...
Niass
Ultimate Guitar

Niass
Serial Walken comma user. Stroopwafel enthusiast.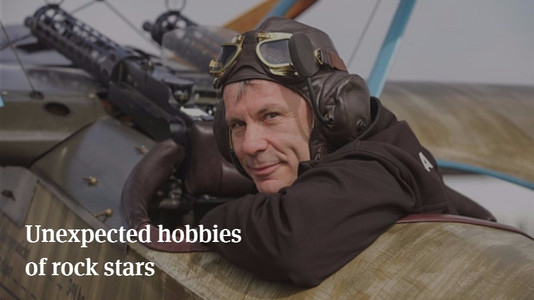 Rod Stewart
Model train collecting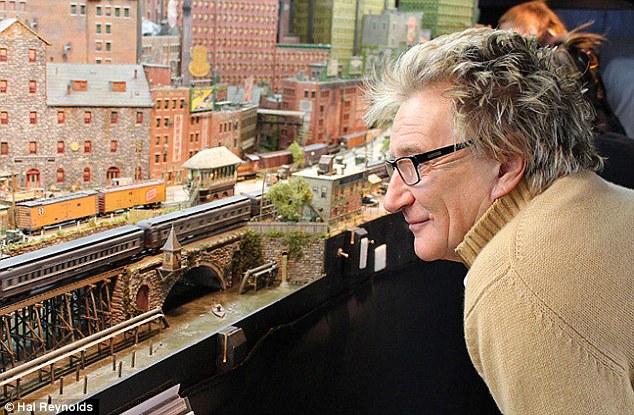 Rod Stewart has given over a vast tract of house room to his miniature railway. And when he goes on tour, he books an extra room to set up his trains. Moreover, Rod Stewart has banned the BBC from filming his model railway, describing some parts of his life as "private". He said: "There are very few places in my life that I like to keep private: that's one of them, and another is soccer on Sunday morning. We sneak to the location and the team has never given me away. Every three years Model Railroader magazine puts me on their cover, which is better than Rolling Stone."
Bruce Dickinson (Iron Maiden)
Piloting, Fencing, Ale Brewing, Tank driving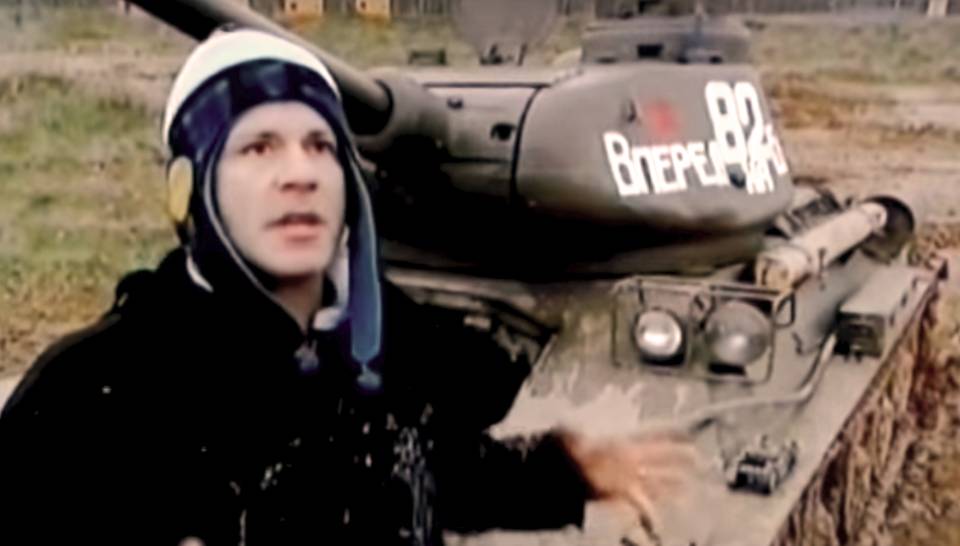 Well, this man has done everything. Besides being an Olympic-class fencer and an accredited pilot he occasionally drives freaking tanks!
Jack White (The White Stripes)
Taxidermy and upholstery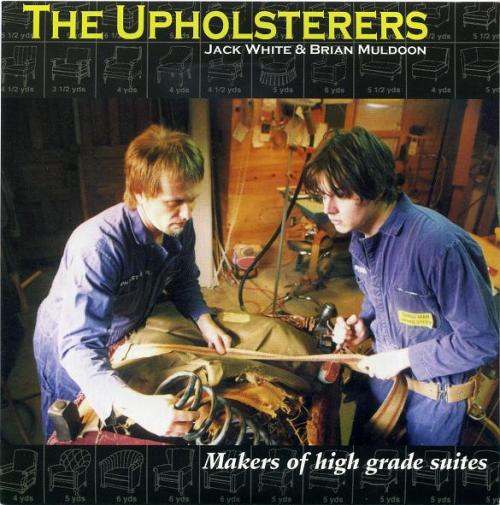 Before reaching worldwide fame with The White Stripes, Jack White worked as an upholsterer in Detroit. He was mentored by friend Brian Muldoon, who himself was a musician, and years later, the pair reconvened for a short-lived band called The Upholsterers and recorded two singles together. In recent years, White started spending more time on another hobby of this, collecting animal taxidermy.
White's obsession with dead stuffed animals is no secret and he talks openly about his hobby. "I have a huge taxidermy collection at home," he said in a recent interview. "I've got a zebra head, two gazelles, an eland, a kudu, a giant white elk…"
Maynard James Keenan (Tool, A Perfect Circle)
Winemaking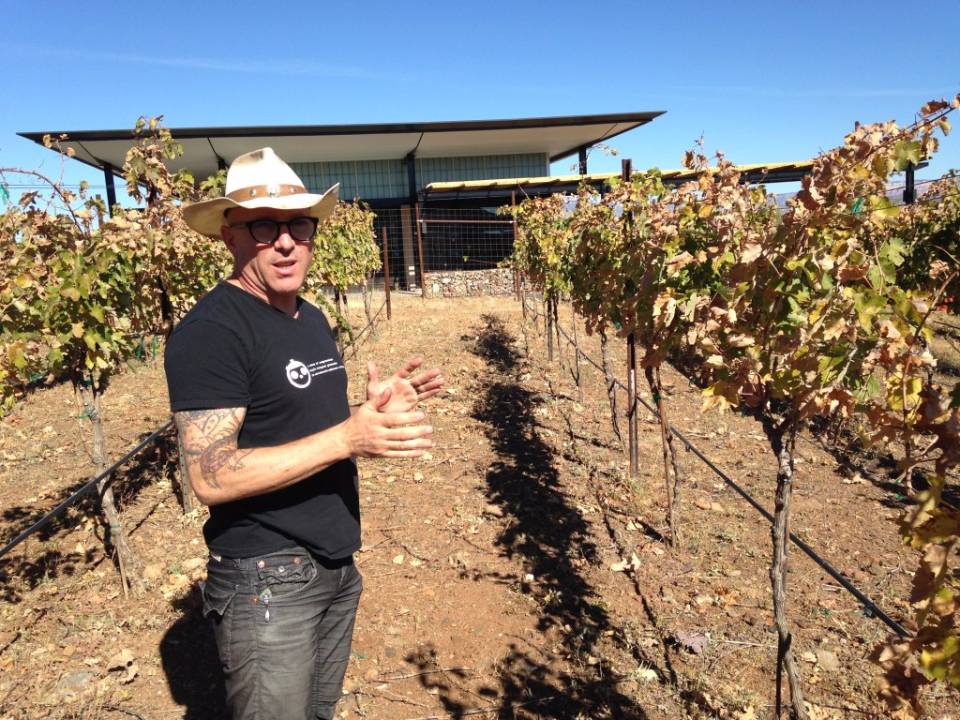 Besides being a frontman for Tool and A Perfect Circle, Maynard's also a professional winemaker who lives on an Arizona vineyard.
"In some ways, the low expectations work in my favor," Keenan says. "If a wine enthusiast hears who I am before they taste my wine, they may say, 'Ok, I'll endure this glass,' but they'll be surprised at how good it is after tasting it. They might not take me seriously initially, but if they knew anything about my music, they'd know I take everything I do seriously."
Alex James (Blur)
Cheese-making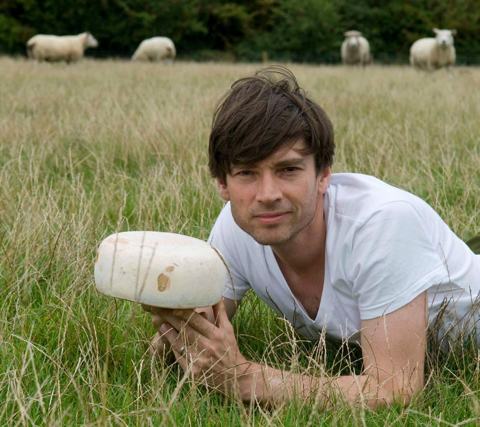 Alex James has retreated to a farm in the Cotswolds to make cheese. Where once he had groupies, an entourage and fans, he's now got sheep.
'From hard drugs to soft cheese! Ha ha! That's me! From boozy, vegetarian vampire of the Groucho Club, to rural sober family man!'
Steve Vai
Beekeeping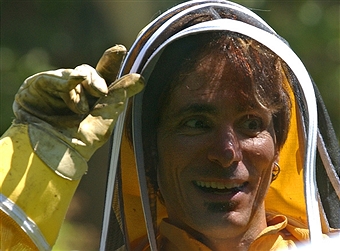 Steve Vai is an enthusiastic beekeeper. His hobby started as the result of a swarm in a neighbor's yard. Vai began to study bees and ended up with five of his own hives. He bottles honey for his friends and gives the jars as gifts.
Terminator X (Public Enemy)
Ostrich farming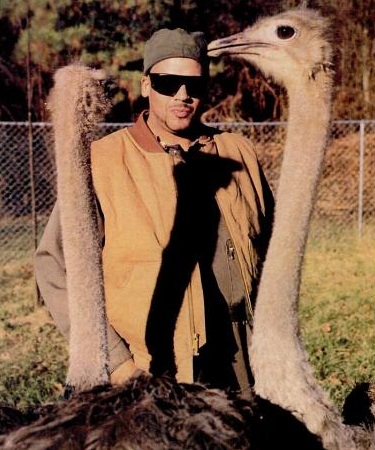 The author of Black Planet and It Takes a Nation of Millions to Hold Us Back Terminator X retired from Public Enemy in 1999 to tend to African ostriches on a 15-acre farm in North Carolina. now I'm going to raise giant birds
Jeff Beck
Building hot rods from scratch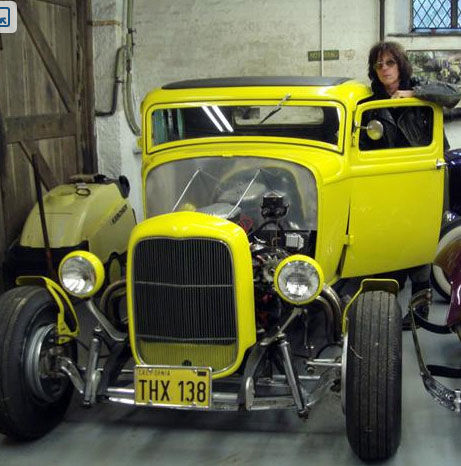 Jeff Beck is not afraid to get his hands dirty while working on his Hot Rod collection. According to him, His uncle owned an MG roadster and one of his favorite memories as a kid was being stranded in the woods with the MG and his uncle when the MG would break.
'Constructing a hot rod takes a lot of patience. It's the same with music. There's no use cutting corners, but I enjoy the process.'
Lemmy (Motörhead)
Nazi Memorabilia Collecting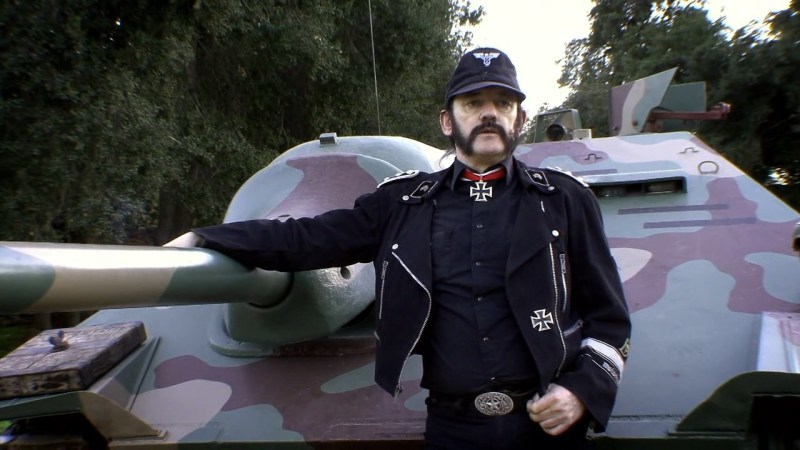 Much has been written about Lemmy's fascination with Nazi Germany and his collection of German war memorabilia. "The Germans had the best uniforms," he said. "The bad guys always have the best stuff — the Confederates, Napoleon."
In interviews for Al Jourgensen's biography, the Ministry frontman talked about catching Lemmy in a particularly compromising position after a show in Austin in 1995. "I knocked [on Motörhead's] bus. No answer. So I open the fuckin' door and there's Lemmy in a complete full-in Gestapo uniform spanking a naked chick with a riding crop. She was loving it. So was he. I apologized and closed the door."
Jim Martin (Faith No More)
Growing monster pumpkins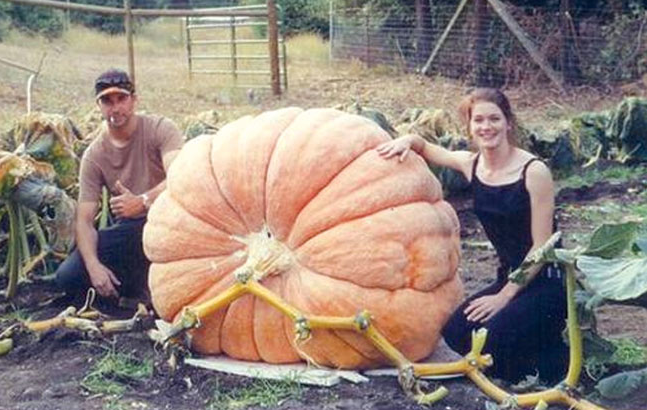 The former Faith No More guitarist now grow pumpkins. But not just any pumpkins, but huge ones. For example, this 1,087-pound monstrosity won first prize in a major contest in California that drew competitors from around the state.