11 Best 'Musicless' Music Videos
Funniest music videos... without music.
N-D
Ultimate Guitar

N-D
UG editor. Music lover. Constant searcher of something interesting and unique.
Posted Apr 04, 2017 10:46 PM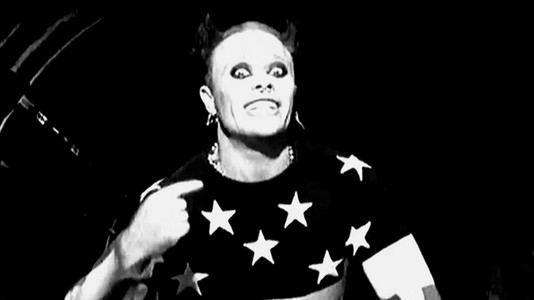 So-called "Musicless Musicvideos" (aka "silent music videos") is a trend started by YouTuber and sound engineer Mario Wienerroither back in time. In those series the actual music/songs were removed from the videos in favour of sound effects and a lot of tuneless dancing.
So we have gathered 11 funniest "musicless" videos - check out the list below.
And remember that it's all just for fun - just relax and enjoy!
Hint: pay attention to details :)
11. The Rolling Stones - Live at the T.A.M.I. show 1964
Thanks to this video we all got it: Mick Jagger is alright.
10. Beastie Boys - Fight For Your Right (To Party)
Without the music it's just a video of a violent home invasion!
9. The Verve - Bitter Sweet Symphony
In this video Richard Ashcroft is just a douche - but he will get what he deserves - pay attention to "that's him" in the end :)
8. Lionel Richie - Hello
Lionel's creepy without his music. This video is just one of the best '80s psychological thrillers they never made.
7. The Beatles - You've Got to Hide Your Love Away
It seems that the Fab Four have a mental breakdown in this video...
6. Michael Jackson - The Way You Make Me Feel
Take the music away - and you'll see the creepy story of a woman being stalked by a dancing sociopath through a street...
5. Elvis Presley - Blue Suede Shoes
One of the King's best performances ever - and he's just so proud of himself.
4. Sia - Chandelier
Without the music it's like a really creepy horror movie. Somebody, please call the exorcist!
3. Queen - I Want to Break Free
Freddie just has a normal day at home...
2. The Prodigy - Firestarter
Without the music it's just a creepy video of a weird guy sneezing in a tunnel :)
1. David Bowie & Mick Jagger - Dancing in the Street
David and Mick are going crazy on the street :) Actually, David Bowie saw this video - and he thought it was so hilarious he got all of his friends to watch the whole thing over and over! And yes... that Bowie's scream!
0. 8 Mile - Eminem Rap Battle
One of the best Eminem's rap battles ever...
That's all! Feel free to post your own favourite "musicless" videos in the comment section below.