11 Onstage Injuries Sustained by Rock Musicians
Self-inflicted, fan-inflicted, gear-inflicted...
UG Team
Ultimate Guitar

UG Team
UG editorial team. A group of people who are passionate about guitar and music in general.
Posted Jun 15, 2015 02:15 PM
Whether we're talking about small clubs or massive arenas, performing on stage can be dangerous business. So many things can go wrong and cause anything from mild discomfort to lethal injuries.
Needless to say, these things have happened to prominent rock and metal musicians too. Eleven neatly summed up examples await below.
Krist Novoselic Nearly Kills Himself With a Bass Throw
This one took place at 1992's MTV Awards, as Krist the bass player thought it was a smart idea to chuck his bass way high up in the air and welcome it with ahurms wide opan. He survived, leaving us with this piece of pure gold:
James Hetfield Nearly Gets Killed by Stage Pyrotechnics
Metallica's Montreal in 1992 might be one of the first things to pop up in yer noggin when you think about onstage accidents. During "Fade to Black," frontman James Hetfield took a few wrong steps and ended up right beneath one of the flame-throwing devices.
He ended up with many nasty burns and was immediately rushed to the hospital. Making matters worse, Guns N' Roses decided not to perform the same night, inciting a fan riot.
Gene Simmons Catches His Hair on Fire
During his signature fire-breathing schtick in 1973, Mr. Gene Simmons took a wrong turn and ended up catching his hair on fire. He encountered the same problem at least around 10 times throughout his career, yet he still does it.
Frank Zappa Pushed Off Stage by Fan
In 1971, Frank Zappa infuriated one of the fans by performing a cover of the Beatles' "I Want to Hold Your Hand." With the Fab Four's breakup still being a fresh wound for many of the fans, one of the lads took things too far and pushed poor Frank off the stage.
He ended up with severe injuries. "The band thought I was dead," Zappa said. "My head was over on my shoulder, and my neck was bent like it was broken. I had a gash in my chin, a hole in the back of my head, a broken rib and a fractured leg. One arm was paralyzed."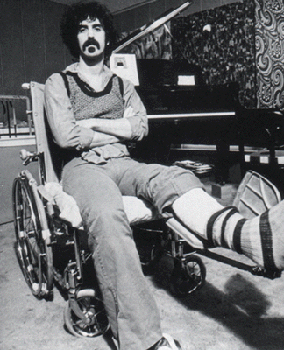 Lou Reed Bitten on the Butt by a Fan
During Lou Reed's 1973 performance in Buffalo, NY, a crazy concertgoer thought it was a good idea to stand up, shout "Leather!" and bite Lou's rear end.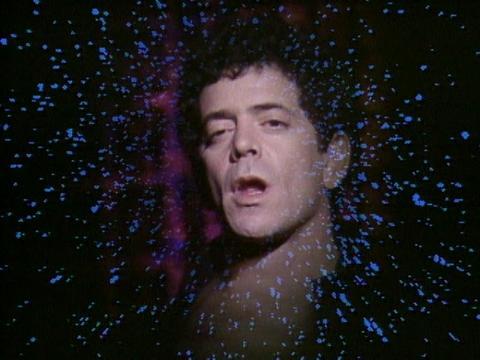 The Edge Falls Off the Edge of the Stage
This one is quite fresh - the Edge doesn't pay attention to the edge, falls off the edge.
Keith Moon Blows Up Himself Along With His Drum Kit
The Who drummer Keith Moon is known for blowing his drum kit up on a few occasions, but during this particular performance, the band's 1967 appearance on the "Smothers Brothers Comedy Hour" TV show, Keith placed a bit too much of the explosive stuff.
As the legend goes, this explosion was the reason behind guitarist Pete Townshend's hearing problems.
Kurt Cobain Gets His A-s Kicked by Security Guard
Some people say he deserved it. Would you agree?
Steven Tyler Falls Off Stage While Performing "Love in an Elevator" - Twice
Aerosmith vocalist Steven Tyler fell off stage twice within a year, both times while performing "Love in an Elevator." Check out his little dance routine going wrong below.
David Lee Roth Cuts His Nose Open With a Mic Stand
During Van Halen's rehearsals for their recent performance on the "Jimmy Kimmel" show, David Lee Roth had a little accident with the mic stand, resulting in a few stitches on his nose. He performed nevertheless.
Dave Grohl Breaks Leg During Concert, Continues the Show Anyway
We'll end it with the latest major onstage injury, courtesy of Mr. Dave Grohl. The Foo Fighters frontman broke his leg during a recent show in Sweden, but did the Grohlest thing possible by continuing the show with his leg in a cast.
Got more stuff to share? Do it in the comments.