13 Best Covers of Bob Dylan Songs
Best renditions of Bob Dylan's classics.
N-D
Ultimate Guitar

N-D
UG editor. Music lover. Constant searcher of something interesting and unique.
Posted Apr 25, 2017 05:11 PM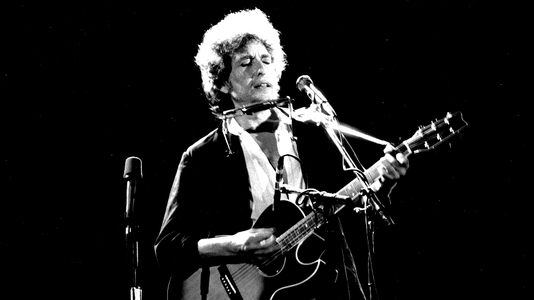 56 years ago (!) Bob Dylan made his recording debut when he played harmonica on the Harry Belafonte song "Calypso King" (Dylan made $50 for the session). And since that time he recorded many and many classic albums, and his legacy continues to inspire many different musicians.
So we have prepared a special list of 13 greatest covers of Bob Dylan's classics. Of course, the list is not complete - but we tried to pick the best 13 of them.
Let's start it!
13. Heart - Ring Them Bells (feat. Layne Staley)
In 1989 Bob Dylan released his "return to form" album "Oh Mercy," and four years later Heart released their own rendition of the hymn-like "Ring Them Bells" from it. And Alice in Chains frontman Layne Staley made a really great vocal performance on it.
12. 16 Horsepower - Nobody 'Cept You
American alternative/gothic country band 16 Horsepower put this cover of Dylan's gem into the heart of their third album, "Secret South." The album is a really dark but great record which brought briefly into the light by the dazzling rays of this song.
11. Nina Simone - I Shall Be Released
Nina Simone released a couple of Dylan's covers, but "I Shall Be Released" is perhapd the best of them. Dylan's original version, released in 1968, already showed a significant gospel influence - which made it a perfect fit for Simone.
10. Neil Young - Just Like Tom Thumb's Blues
Neil Young chose this sprawling set-piece from Dylan's 1965's landmark "Highway 61 Revisited" as his tribute wisely, since it gave full vent to his roaring guitar and sent him ranging off into the sunset like a man possessed.
9. Rage Against the Machine - Maggie's Farm
Bob Dylan's original, released on his 1965 album "Bringing It All Back Home" was acoustic but with a tough lyrics. And RATM increased the anger, making it a real rebel song.
8. Them - It's All Over Now, Baby Blue
Van Morrison's 1960s garage rock band Them recorded their version "It's All Over Now, Baby Blue" in 1966. It's a rare Dylan cover that, in every way, stands up to the original. It might even be better. Dylan and Morrison finally sang it together in 1984, and Van occasionally sings it in his solo shows.
7. The Band - I Shall Be Released
Nobody knows precisely when Bob Dylan wrote "I Shall Be Released" during the Basement Tapes period in 1967, but midway through the legendary sessions, he cut it with The Band. It wasn't heard by anyone but collectors of bootlegs until July of 1968 when it appeared as the final track on "Music From Big Pink" with The Band keyboardist Richard Manuel on lead vocals. It was a highlight of pretty much every Band concert over the next eight years, most notably when it wrapped up The Last Waltz in 1976.
6. Robert Plant - One More Cup of Coffee
Being a Dylan fan since the '60s, Robert Plant recorded his impassioned cover of a Dylan's classic from his 1976 album "Desire."
5. Pearl Jam - Masters of War
The archetypal Dylan protest song was revived by Eddie Vedder and Mike McCready at a Dylan tribute concert at Madison Square Garden in 1992...
4. Jeff Buckley - Just Like a Woman
Not long before he signed to Columbia Records in early 1993, Jeff Buckley laid down this haunting rendition of "Just Like a Woman." He was playing it solo electric in his live show at the time, including his legendary set at Sin-é in 1993.
3. Guns N' Roses - Knockin' on Heaven's Door
One of the most known covers ever, the Guns N' Roses version is even more famous than the Dylan's original. The band has been playing it live since 1987, and they recorded it in 1991 for "Use Your Illusion."
2. The Byrds - Mr. Tambourine Man
In January of 1965, Bob Dylan stepped into a Columbia studio in New York to record his first electric songs as part of the "Bringing It All Back Home" sessions. At the same time, The Byrds entered a Columbia studio in Los Angeles and recorded an electric cover of "Mr. Tambourine Man." It became a huge hit, launching both the career of The Byrds and the entire folk rock movement.
1. The Jimi Hendrix Experience - All Along the Watchtower
Even Dylan admitted that this version bettered his original, issued on his 1968 album "John Wesley Harding." Hendrix dialled up the rage and channelled that through his guitar. It sounds as if he were giving chase to the hounds of hell. Bob Dylan even said in 1985: "Strange how when I sing it, I always feel it's a tribute to [Jimi Hendrix] in some kind of way."
That's all! Feel free to share your own favorite covers of Bob Dylan's songs in the comment section below.