17 Famous Songs Made in Alternative Genres
Polka, smooth jazz, reggae, etc versions of famous songs...
N-D
Ultimate Guitar

N-D
UG editor. Music lover. Constant searcher of something interesting and unique.
Posted Apr 20, 2017 07:12 AM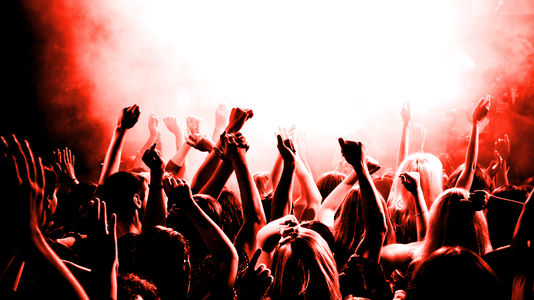 Back in time professional musician Andy Rehfeldt started a trend on YouTube where he made funny video dubs of famous songs, but in different genres: pop turned metal, metal turned polka or jazz, etc. All instruments played, arranged and produced by the man himself (with a little help from his friends for vocals in some renditions).
So we have compiled 17 coolest and funniest videos where genres switch to something less expected. Enjoy!
17. Lamb of God - In Your Words (Smooth Jazz Version)
Lamb of God become a real smooth jazz band - so now you can show the band's music even to your grandmom.
16. Judas Priest - You've Got Another Thing Comin' (Bossa Nova Version)
Now Judas Priest can tour with Sade. And yes, Rob Halford is so good, he can sing without opening his mouth.
15. Wiz Khalifa - Black and Yellow (Ska Version)
Wiz Khalifa becomes Wiz SKAlifa - and it's a really great decision.
14. Soundgarden - Black Hole Sun (Mexican Ska Version)
Mariachi Cornell y El Jardín del Sonido...
13. Dio - Holy Diver (Jazzy Version)
Dio goes jazzy and funky - and it feels really naturally!..
12. The Animals - House of the Rising Sun (Death Metal Version)
Since that more death metal bands should use Hammond organs...
11. Alice in Chains - Man in the Box (Funk Version)
Just funk and groove!..
10. Pantera - Domination (Radio Disney Version)
"Fckn Aye!.." "Okay everybody! It's time now! Geeet funky! Get down! And Dance! To a happy beat!.."
9. Rammstein - Du Hast (Bossa Nova Version)
Keyboardist Flake is definitely dressed for bossa nova...
8. Nirvana - Smells Like Teen Spirit (Reggae Version)
Flea's trumpet makes it even more "reggae"...
7. Marilyn Manson - The Beautiful People (Polka Version)
You definitely need to go crazy to some polka!..
6. Slayer - Angel of Death (Radio Disney Version)
"Smell the dead as it burns deep inside of you..." [continues happy riff]
5. Iron Maiden - The Trooper (Bossa Nova Version)
The trooper of Ipanema...
4. Megadeth - Symphony of Destruction (Reggae Version)
(Insert any weed-related joke here :))
3. Cannibal Corpse - Hammer Smashed Face (Radio Disney Version)
One of the craziest Disney lyrics :)
2. Rage Against the Machine - Killing in the Name (Less Angry Version)
Chilling in the name of!..
1. Metallica - Enter Sandman (Smooth Jazz Version)
Dear listeners, you are now listening to Metallica - "Enter Starbucks." And Kirk's wah-wah is at its own place now.
0. Justin Bieber - Baby (Death Metal Version)
He definitely needs to go back to his death metal stuff.
That's all! Feel free to post your own favourite songs made in alternative genres in the comment section below.