18 Lesser-Known Songs Featuring Chris Cornell
Rest in Peace, Chris...
N-D
Ultimate Guitar

N-D
UG editor. Music lover. Constant searcher of something interesting and unique.
Posted May 19, 2017 06:00 AM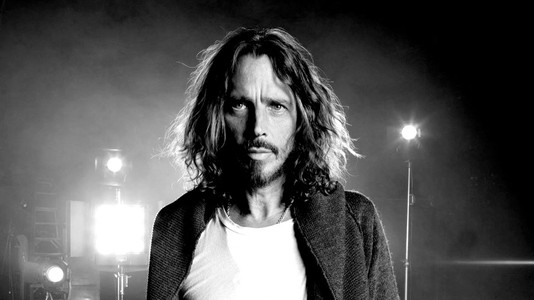 Chris Cornell will always be a really unique and outstanding vocalist and musician. With his pure rock voice, great harmonies and brilliant songwriting, he influenced - and continues to influence - many different musicians.
Chris recorded many great songs with Soundgarden, Audioslave, Temple of the Dog and during his solo career. But some of these tracks remain lesser known - so we prepared a special list of such songs to show our respect to Chris' legacy.
1. The Center for Disease Control Boys - We're the Center for Disease Control Boys (1986)
From 1986 to 1987, Chris was also a member of the satirical Western swing band The Center for Disease Control Boys. The guys convinced him to join the project while he was putting Soundgarden together. You can hear Chris at 3:14.
2. Chris Cornell & Andrew Wood - Island of Summer (~1988)
Andrew Wood was a friend of Chris Cornell and the lead singer for bands Malfunkshun and Mother Love Bone. Andrew died died only days before the scheduled release of the Mother Love Bone's debut, "Apple," and later Chris founded Temple of the Dog as the one-off tribute band dedicated to his late friend. And Andrew and Chris recorded one song together, "Island of Summer," during the time they lived together in a small house in Seattle.
3. Temple of the Dog - Angel Fire (1991)
Temple of the Dog released their only self-titled album in 1991. And only 25 years later 2 unreleased demos, "Black Cat" and "Angel Fire," officially appeared online.
4. Chris Cornell - Missing (1992)
Chris Cornell's first solo record was "Poncier" promo CD made for the movie "Singles" and released in 1992. All tracks off this EP later appeared on other official releases, except for "Missing."
5. Alice Mudgarden - Right Turn (1992)
Alice Mudgarden was a short lived project consisting of members from Alice in Chains with Mudhoney's Mark Arm and Soundgarden's Chris Cornell on vocals. They recorded only one song "Right Turn," that was released on Alice in Chains limited edition EPs "Would?" and "Sap."
6. M.A.C.C. - Hey Baby (Land of the New Rising Sun) (Jimi Hendrix cover) (1993)
M.A.C.C. was another short lived project featuring members of Pearl Jam and Soundgarden, specially made for the Jimi Hendrix tribute album. The band's name is an acronym of artists who form the band: Mike McCready, Jeff Ament, Chris Cornell and Matt Cameron.
7. Alice Cooper - Stolen Prayer (feat. Chris Cornell) (1994)
"Stolen Prayer" is a song written and recorded by Chris Cornell, he later contributed it to Alice Cooper for use on his album "Last Tempation" (Alice changed the lyrics a bit to fit his style, and Chris appeared as a guest on the new version). Chris also contributed another his song for this album, "Unholy War." You can Alice Cooper's later version of "Stolen Prayer" as well as original demo recorded by Chris below.
8. Chris Cornell - Sunshower (1997)
The soundtrack for contemporary film adaptation of the Charles Dickens novel "Great Expectations" features many artists like Tori Amos, Scott Weiland, Pulp and more. And Chris contributed his excellent solo song "Sunshower" for the movie too.
9. Audioslave - Give (2002)
For a limited time owners of Audioslave's debut CD had access to the ConnecteD website by inserting it into a CD-ROM. At the website, the user would be able to download bonus videos, interviews, photos - and an unreleased bonus track "Give."
10. Chris Cornell and Maynard James Keenan - (What's So Funny 'Bout) Peace, Love and Understanding (Nick Lowe cover) (2004)
"Axis of Justice: Concert Series Volume 1" is a live CD/DVD by various artists in support of the Axis of Justice organization. The release includes many collaborations by different members of Rage Against the Machine, System of a Down, Tool, Soundgarden, Jurassic 5, Red Hot Chili Peppers and more. And for this outstanding Nick Lowe two great Chris was joined by another great vocalist, Maynard James Keenan.
11. Chris Cornell feat. Chester Bennington - Hunger Strike (Live) (2008)
For this 2008 rendition of Temple of the Dog's classic Chris was joined by Linkin Park vocalist Chester Bennington. The song appeared on the Linkin Park's "Songs From the Underground" EP.
12. Slash - Promise (feat. Chris Cornell) (2010)
For his first solo album Slash invited many great musicians as guest vocalists, and on "Promise" Chris just does really great work.
13. Santana - Whole Lotta Love (feat. Chris Cornell) (Led Zeppelin cover) (2010)
In 2010 Santana released an album of the greatest guitar classing featuring many guest musicians. And for this rendition of Zeppelin classic Carlos invited Chris Cornell - probably the only man who can sing really cool without copying Robert Plant.
14. Gabin - Lies (feat. Chris Cornell) (2010)
Chris Cornell always was a really diverse musician - and in 2010 he recorded guest vocals for the song "Lies" by the Italian nu jazz band Gabin.
15. Chris Cornell feat. Joy Williams - Misery Chain (2013)
This wonderful duet with Joy Williams (The Civil Wars) was written and recorded by Chris specially for "12 Years a Slave" movie soundtrack.
16. Zac Brown Band - Heavy Is the Head (feat. Chris Cornell) (2015)
Powerful Southern rock by Zac Brown Band becomes even more amazing with Chris Cornell.
17. Mad Season feat. Seattle Symphony - River of Deceit (2015)
For a special one-off event some of the Mad Season's songs were performed and recorded along with the Seattle Symphony Orchestra. And Chris Cornell performed lead vocals on most of the tracks, not trying to imitate late great Layne Staley, but singing it his own way - the wonderful way to show his respect. The line-up for that evening also featured Mike McCready on guitar, Barret Martin on drums and Duff McKagan on bass.
18. Chris Cornell - Stay With Me Baby (2016)
This amazing track was recorded by Chris specially for the famous TV series "Vinyl" - and you can literally feel how great Chris Cornell's voice is!
Rest in Peace, Chris - and thank you...