2017 Winter NAMM Show
A virtual sonic orgy that brought together all the best and innovative in guitars, amps, pedals, drums and every other item.
StevenRosen
Ultimate Guitar

StevenRosen
I've written thousands of stories and each one I do blows my mind all over again.
Posted Jan 24, 2017 01:02 PM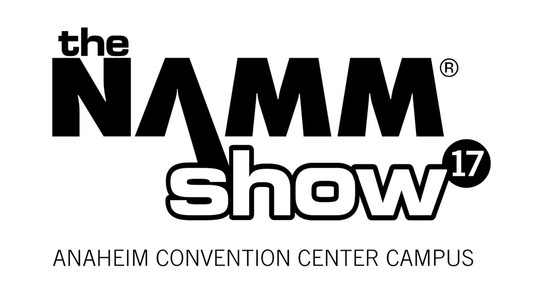 More than 1,700 exhibitors displayed in excess of 6,000 brands at the recent 2017 NAMM Winter Show held in Anaheim from January 17th to January 22nd.

A virtual sonic orgy that brought together all the best and innovative in guitars, amplifiers, pedals, software, hardware, drums and every other item, and accessory having anything to do with music, this year's show proved to be another stellar success.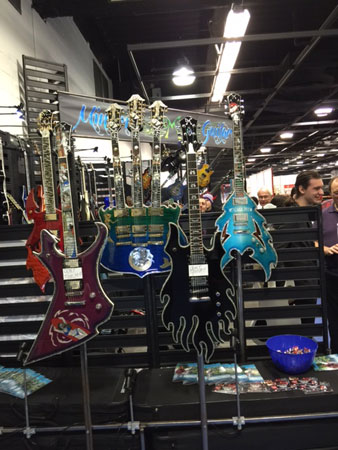 Overwhelming in scope, the NAMM Show covers a real estate. The plethora of exhibitors is spread out all over the Anaheim Convention Center as well as multiple adjoining hotels. Guitar manufacturers were well represented and included ESP [maybe the most exciting and inventive luthiers out there today], Suhr, Gibson [introducing new custom models and over a dozen USA instruments], Fender, Ibanez, Yamaha and many newer boutique companies.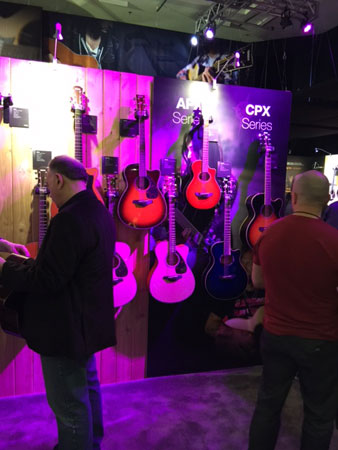 Yamaha acoustic - photo by Mick Rosen
All the major amplifier builders were there including Marshall, Fender, Hi Watt and a host of others. All the drum companies made an appearance including Yahama, DW, Gretsch, Ludwig and an assortment of others. Anything you could stomp on to create a sound was there in somebody's booth including Dunlop's 50th anniversary, gold-plated reissue of the legendary Cry Baby and Boss' 40th anniversary reissue of the DS-1. On the technology and software front, companies such as Slate Digital, Waveform and Touch Innovations premiered everything from customizable controllers for the DAW to audio interfaces and various modeling breakthroughs.
In fact, everyone from these nine areas were there:
Fretted Instruments
Percussion
Keyboards and Synthesizers
Lighting
Strings
Software and Technology
Pro Audio, DJ and Live sound
Band and Orchestra
Pianos and Organs
There was no shortage of rock and roll royalty in attendance. Joe Perry received the 32nd Annual NAMM TEC Award, which is an honor given to individuals who have set the highest standards of excellence in the creative application of recording technology in the spirit of legendary audio genius and musician, Les Paul. Aerosmith producer Jack Douglas was also similarly honored.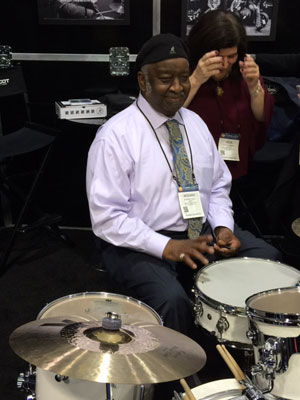 Bernard Purdie - photo by Mick Rosen
Everyone from Bernard Purdie, Steve Gadd, Rick Marotta, Richie Sambora, Orianthi, Jeff Berlin and Alex Skolnic to Jennifer Batten, Devin Townsend, Michael Sweet, Ethan Brosh, Bruce Kulick, Gary Holt, Doug Aldrich and Dave Ellefson were positioned at the various exhibitors strumming, drumming and making noise as they presented a lot of new and cool products.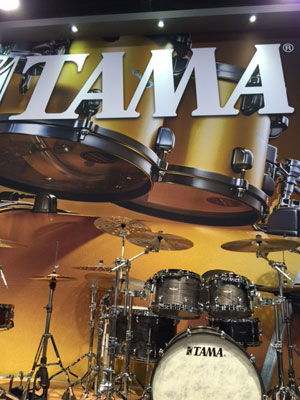 TAMA drums - photo by Mick Rosen
The four-day show was incredibly well-attended - on Saturday, typically the busiest day, you could barely walk down the aisles without bumping into or having to sidestep thousands of other attendees - and beautifully organized. There were food carts and courts to ensure everybody had enough to eat. ID verification was strict and unless you were somehow related to the music industry, you weren't getting it. And generally, the graphic layout and architecture was incredibly well-done. Certainly this was another successful show for everyone involved.