25 Bands With Painful Vocalist Changes
Trying to replace the irreplaceable...
N-D
Ultimate Guitar

N-D
UG editor. Music lover. Constant searcher of something interesting and unique.
Posted May 06, 2017 06:41 PM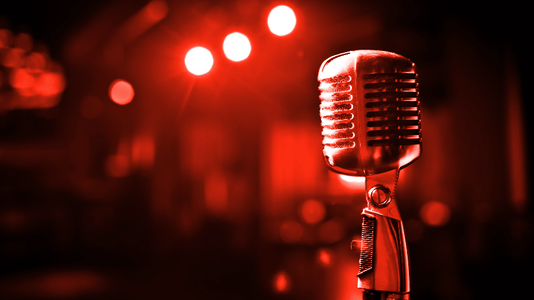 Changing the vocalist in a band is often a really hard and crucial decision because the singer is not only the voice of the group, he's also its face and even soul. Sometimes the vocalist change lead the band to the success, but sometimes the bands failed because fans can't appreciate new members.
So here's the list of 25 bands with really hard and painful changes of vocalists.
Honorable mentions:
Anthrax (the band had 5 vocalist, but Joey Belladonna was the classic one for most fans)
Arch Enemy (The Agonist's Alissa White-Gluz replaced Angela Gossow in 2014 - though the replacement was mostly accepted by fans)
Aria (Valery Kipelov will be always associated as the only Russian heavy metal band's vocalist among fans)
Bad Company (Paul Rodgers was replaced by Brian Howe, who was replaced by Robert Hart for 2 albums)
Black Flag (2013's album "What The..." with Ron Reyes)
Blind Melon (continuing with Travis Warren after Shannon Hoon's death)
Boston (it's impossible to replace the late great Brad Delp)
Candlemass (though the band had 6 different vocalists, Messiah Marcolin is undeniably the classic one)
DragonForce (replacing ZP Theart with Marc Hudson)
Exodus (all that leapfrog with the vocalists was painful for fans)
Fleetwood Mac (the band's 1995 album without Stevie Nicks was a downfall for many)
Flyleaf (replacing Lacey Sturm with Kristen May)
Helloween (departure of Michael Kiske was painful for many fans)
Iced Earth (band had 5 different vocalist, but Matt Barlow appeared on the most successful albums)
Live (Chris Shinn replaced Ed Kowalczyk for one album)
Queen (it's impossible to continue as Queen without Freddy Mercury)
Queensrÿche (Todd La Torre replacing Geoff Tate)
Quiet Riot (5 other vocalists besides Kevin DuBrow)
Scar Symmetry (replacing Christian Älvestam with Roberth Karlsson and Lars Palmqvist)
Sirenia (4 different vocalists)
Stone Temple Pilots (when Chester Bennington was with the band after Scott Weiland's death)
Sublime (continuing as Sublime With Rome after Bradley Nowell's death)
The Doors (Jim Morrison will always be a part of the band)
The Guess Who (all albums and live shows without Burton Cummings)
Thin Lizzy (it's hard to continue without late great Phil Lynott)
Visions of Atlantis (4 other vocalists after the original Nicole Bogner)
Voivod (replacing Snake with E-Force for 2 albums)
25. The Gathering
Though joined the band only in 1994, Anneke van Giersbergen became the trademark voice of The Gathering. And when she left in 2007 and was replaced in 2009 by Silje Wergeland (who are still a great vocalist), the band recorded only three albums and went on hiatus.
24. Rainbow
Of course Rainbow is the band of Ritchie Blackmore, so it's no surprise that the group had 4 different vocalists through its history. But when you have Ronnie James Dio as the original vocalist, it's really hard to replace him with the other ones.
23. Journey
Neal Schon is the band's only constant member, with so many lineup changes (The band had 6 different vocalists), but many fans still waiting for the return of Steve Perry.
22. Yes
Through so many lineup changes Yes had 3 other vocalists after Jon Anderson, but of course he will always be considered the voice of prog rock giants.
21. Foreigner
For many fans there are no other Foreigner vocalist but Lou Gramm, despite the fact that the band also performed and recorded with 3 other vocalists. And the most notable example is the group's only album with Johnny Edwards, "Unusual Heat."
20. Lynyrd Skynyrd
Lynyrd Skynyrd broke up in 1977 after tragic famous plane crash, when some of the band's members died, including vocalist Ronnie Van Zant. And though Lynyrd Skynyrd decided to reunite in 1987 with Johnny Van Zant, the younger brother of Ronnie Van Zant, as the new vocalist, many fans don't appreciate the post-1977 incarnation of the band.
19. Deep Purple
Deep Purple had 7 different vocalist, but of course Ian Gillan is the classic one. And maybe the least appreciated one by the fans was Joe Lynn Turner, who recorded only one album with the band in 1990, entitled "Slaves and Masters."
18. Theatre of Tragedy
Liv Kristine became one of the most influential female vocalists in metal, helping to create the whole "gothic metal" vocals style. And when she left the band in 2003, Nell Sigland, while being a really good vocalist, wasn't able to fully replace Liv.
17. Genesis
Some Genesis fans love original prog rock incarnation of the band with Peter Gabriel on vocals, others love more popular and commercially successful version with Phil Collins. But the band's only album with Ray Wilson on vocals didn't get much love from both.
16. Drowning Pool
When the band's original vocalist Dave Williams tragically died in 2002, the band decided to continue without him, and since that they changed 3 other vocalists, but for the most fans Dave will always be the original one.
15. Asking Alexandria
2015 was a black year for all Asking Alexndria fans as Danny Worsnop decided to leave the band. After some auditions the band hired Denis Stoff, vocalist of Ukrainian bands Down & Dirty and Make Me Famous, but he managed to record only one album, because in 2016 Worsnop decided to return.
14. Mötley Crüe
When Vince Neil temporary left Mötley Crüe in 1992, the band's vocalist until 1996 was John Corabi, who sang on the 1994's self-titled record. John performed guitars, bass and keyboards too.
13. The Agonist
In 2014 many fans of the band were shocked by the departure of vocalist and founding member Alissa White-Gluz, who left them to join Arch Enemy. The band replaced Alissa with vocalist Vicky Psarakis, but many fans appreciate only classic records with Alissa.
12. Van Halen
David Lee Roth and Sammy Hagar replaced each other few times in Van Halen, and some prefer Lee Roth's singing, while others appreciate Hagar. But in 1998 Van Halen released "Van Halen III," the only album to feature lead vocalist Gary Cherone.
11. Misfits
After the band's split in 1983 the band later decided to reunite in 1995, but without cult vocalist Glenn Danzig, whose vocals were replaced by new singer Michale Graves and later by the band's bassist Jerry Only. But in 2016 to the joy of the fans Danzig returned to the band.
10. Skid Row
Skid Row tried to replace Sebastian Bach, when he left in 1996, with 3 other vocalists, but many fans still hope for the return of Bach.
9. Blink-182
When Tom DeLonge left Blink-182 in 2015, many fans were shocked. And while he was replaced by the great Matt Skiba of Alkaline Trio, many fans still dream of Tom's return.
8. Suicide Silence
When in 2012 Mitch Lucker, vocalist of Suicide Silence, tragically died, it was a hard time both for fans and the band. But the remaining members decided to replace Mitch with Hernan "Eddie" Hermida, vocalist of All Shall Perish. But as the band decided to change musical directions, it mostly wasn't accepted by fans.
7. Three Days Grace
In 2013 Adam Gontier, vocalist, guitarist and founding member of Three Days Grace, left the band. So other band members decided to replace him with Matt Walst of My Darkest Days.
6. Alice in Chains
Though William DuVall is a really great and talented vocalist, it's just impossible to replace late great Layne Staley, who was and is the voice and soul of Alice in Chains.
5. Sepultura
Max Cavalera left Sepultura in 1996, but in 1998 the band found Derrick Green, who joined them. Since taht Sepultura recorded many great albums with Derrick, but some fans still want Max back. Anyway, AllMusic said about the singer: "There was a time when the idea of Sepultura recording without Max Cavalera seemed unthinkable. But the incendiary Green turned out to be a fine replacement."
4. Iron Maiden
Though not being an original member (there were 3 singers before), Bruce Dickinson is THE vocalist of Iron Maiden. And when he temporarily left the band in 1993, he was replaced by Blaze Bayley, who was recorded 2 albums with Maiden, but those records met many mixed reviews, and in 1999 Bruce Dickinson joined the band again.
3. Judas Priest
When Rob Halford left the band in 1991, Tim "Ripper" Owens, who had previously fronted a Judas Priest cover band, joined the real Judas Priest and released 2 albums with the band, "Jugulator" and "Demolition." Rob Halford eventually took his place over again in 2003.
2. Nightwish
Tarja Turunen, professional classical lied singer, founded Nightwish in 1996 with with Tuomas Holopainen and Emppu Vuorinen, and her dramatic, "operatic" lead vocals quickly achieved critical and commercial popularity for the band. She was an inspiration for many female-fronted symphonic metal bands that began to appear immediately after Nightwish. And when Tarja left the band in 2005, the group took 2 whole years to find Swedish singer Anette Olzon as a replacement; but in 2012 Nightwish replaced Anette with a Dutch singer Floor Jansen. But still many fans appreciated the band with Tarja the most.
1. Black Sabbath
Through the whole band's history Sabbath had 8 (!) different singers: Ozzy Osbourne, Ronnie James Dio, Dave Walker, Ian Gillan, Dave Donato, Glenn Gughes, Ray Gillen and Tony Martin. And when Ozzy, original vocalist, left the band in 1979, it was almost impossible to find a replacement - but happily Sabbath met the great Ronnie James Dio! And all other Black Sabbath vocalists still remain in the shadow of Ozzy and Dio.
Know more bands with painful vocalist changes? Feel free to share them in the comment section below.
Also feel free to check our related lists: