25 Best Rock Bands From Austria
The greatest Austrian rockers...
N-D
Ultimate Guitar

N-D
UG editor. Music lover. Constant searcher of something interesting and unique.
Posted May 12, 2017 02:34 AM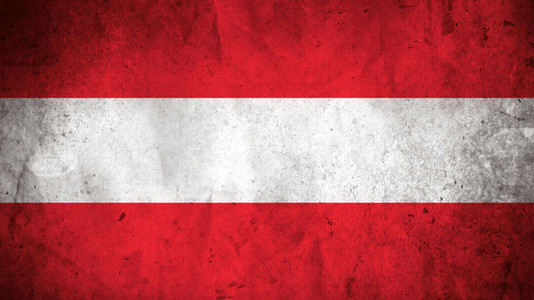 The highly mountainous territory of Austria, lying within the Alps, gave birth to many musical talents! A lot of famous classical composers were born in Austria: Wolfgang Amadeus Mozart, Franz Joseph Haydn, Gustav Mahler, Franz Schubert, Anton Bruckner, Johann Strauss I and II... Such well-known pop artists as Falco and Joy are from Austria too.
So we prepared a list of 25 famous rock bands which are from Austria - check it out below!
And before starting here's the (as always really lengthy) list of honorable mentions that are worth your attention (we put it in an alphabetical order for your comfort - feel free to discover something new). You can skip it just by scrolling down if you want:
3 Feet Smaller
Agnus Dei
Ahnenstahl
All Faces Down
Amestigon
Amity in Fame
Amortis
Arktis/Air
Artas
Asmodeus
Astaroth
Autumn Clan
Bifröst
Bilderbuch
Blind Petition
Bloodsucking Zombies From Outer Space
Bog
Broken.Heart.Collector
Cadaverous Condition
Chaos Beyond
Children of a Lesser God
Chryst
Cinématique
Collapse 7
Crimson Cult
Dargaard
Dawn of Dreams
Daylight Torn
Demolition
Der Blutharsch
Diabolos
Die Verbannten Kinder Evas
Dominion III
Dragony
EAV (Erste Allgemeine Verunsicherung)
Ecliptica
Eela Craig
Elektro Guzzi
Elysian Blaze
Eschaton
Excuse Me Moses
Francis International Airport
Gandalf
Garish
Give Em Blood
Guadalajara
Heinz aus Wien
Hellsaw
Ice Ages
Illuminata
In Slumber
Interkosmos
Ja, Panik
Jack Frost
Julia
Juvaliant
Karg
Kill the Lycan
Killed by 9V Batteries
Kitty in a Casket
Kontrust
Korova
Kyrie Eleison
Lanvall
Leons Massacre
Lords of Decadence
Lost Dreams
Lowbau
Marrok
Mastic Scum
Mayfair
Mely
Mondscheiner
Mondstille
Monoton
Naked Lunch
Nonexistence
Opus
Our Survival Depends on Us
Pandora's Dawn
Paternoster
Pazuzu
Petsch Moser
PHI
Polwechsel
Rivendell
Sanguis
Sensylis
SheSays
ShowYourTeeth
Soulsearch
Stahlhammer
Stygma IV / Stigmata IV
Sunterra
TBC
The Moon Lay Hidden Beneath a Cloud
Their Dogs Were Astronauts
Treated
Trollskogen
Upon a Red Sky
Vanitys Fair
Velojet
Visceral Evisceration
Whispers in the Shadow
White Miles
Wolfpack Unleashed
Your Ten Mofo
And here's the actual list:
25. Russkaja
Russkaja are an Austrian band from Vienna, Austria, with their music is a rousing mixture of russian folk music and ska/ska-punk. They are known for using of Russian language in their songs. There is a word play in the name of the band: "Russkaja" means "Russian" on Russian language, but it also stands for: "Rus" = Russia - "Ska" = style of music - "Ja" = German for: Yes.
24. Golden Dawn
Golden Dawn are a melodic black metal band from Salzburg, Austria, formed in 1992 by Stefan Traunmüller. The overall sound generally portrays a highly melodic style of black metal, mixed with gothic/neoclassical-like keyboards.
23. Harakiri for the Sky
Austrian post-black/blackgaze duo Harakiri For The Sky is comprised of songwriter and multi-instrumentalist Matthias "Sollo" Sollak, and harsh vocalist V. Wahntraum (J.J.). The are mixing together the raw elements of black metal with subtle touches of light melodic black metal with post-rock parts.
22. Heathen Foray
Heathen Foray have started in 2005. Their musical style is hard to define. Some people say they play Viking metal with strong power metal influence. Others say that they play melodic death metal with folk influences. Heathen Foray themselves say: "...we don't know it ourselves. But one thing is sure: the style of Heathen Foray lies somewhere between those extremes!"
21. Radian
Austria's Radian are a trio featuring Martin Brandlmayr, Stefan Nemeth, and John Norman, all of which have been known for their playing in a variety of arrangements (bands, duos, solos), with music often improvisational in nature. Radian, however, are a cold-calculated authentic band, with emphasis on the actual songs rather than free-form improvisation, mixing post-rock, krautrock, electronic, glitch, noise, experimental rock and more in their music.
20. Deadsoul Tribe
Progressive metal/rock band Deadsoul Tribe were founded in 2000 by Devon Graves (Buddy Lackey). After American progressive metal band Psychotic Waltz originally split up, Buddy Lackey moved to Vienna, Austria, changed his name to Devon Graves, and founded Deadsoul Tribe. He wrote almost all their songs, and recorded most of the albums himself, with Adel Moustafa on drums.
19. KorovaKill
Austrian avant-garde metal pioneers KorovaKill were originally formed in 1990 under name "Korova," but then changed their name to "KorovaKill" - as well as the band's concept. "Korova" means "the cow" in Russian. The band name is actually taken from the name of the "milk bar" in "A Clockwork Orange." In 2011 the band changed their concept and name again, releasing their next album "PhantasmaChronica" under the name "Chryst."
18. Serenity
Serenity are a symphonic/progressive power metal band from Austria. In 2007 they joined the Austrian metal label Napalm Records which released all of their successful albums.
17. Dreams of Sanity
Austrian gothic/symphonic metal band Dreams of Sanity. Since their formation on 1991 until their split in 2002 the band released 3 studio albums.
16. Angizia
Angizia, founded in 1994 by Michael Haas (also known as Engelke), are an avant-garde group from Vienna which has been also categorized as "circus metal." It can be defined as a mixture of 19th century operetta, Central European folk music with a little touch of gothic dramatism and a bit of metal as well.
15. Darkwell
Darkwell are a gothic metal band from Innsbruck, Austria, formed in 1999. They released 3 studio albums: "Suspiria" (2000), "Metatron" (2004) and "Moloch" (2016).
14. Disharmonic Orchestra
Disharmonic Orchestra are an Austrian progressive death metal/grindcore band that was formed in Klagenfurt, in 1987. Starting as a death metal/grindcore band, they slightly changed their style to progressive metal and then to avant-garde metal. All of their albums sound rather different from each other.
13. Estatic Fear
Estatic Fear (the first word of their name being a portmanteau of ecstatic and esthetic) are a metal band from Linz, Austria. Their songs include elements of several different genres, such as doom metal, gothic metal, folk and classical music. The band was founded in the year of 1994 with the intent of combining both classical melodies and dark metal in an instrumental mixture of lute, flute, piano and cello.
12. Sofa Surfers
Sofa Surfers are an Austrian band that plays a mixture of rock and electronic music floating between trip-hop, dub and acid jazz.
11. Mother's Cake
Mother's Cake are an Austrian rock band formed in 2008. They mix progressive rock, funk rock, psychedelic rock and alternative rock in their music. The band came in third place out of roughly 1000 bands at ILA 2010 and won the biggest band contest in Austria - Local Heroes, where the single musicians were voted best vocalist, best bassist and best drummer out of participating bands.
10. Hollenthon
Hollenthon are an Austrian symphonic/melodic death metal band formed in 1994 in Vienna by Martin Schirenc of death metal band Pungent Stench. Original band name was Vuzem, changed to "Hollenthon" in 1999. Hollenthon's work is influenced by a variety of classical music, such as that of Richard Wagner.
9. L'Âme Immortelle
L'Âme Immortelle (French: the immortal soul) are an Austrian darkwave duo. In 2004 they switched label to the now defunct Supersonic Records (a subsidiary of Sony BMG) and their work moved away from the band's electronic roots to the heavier "Neue Deutsche Härte" genre. In 2008 they went back to their former label Trisol and they returned to their musical roots.
8. Pungent Stench
Pungent Stench are an Austrian three-piece death metal band, formed in 1988 in Vienna. Staring off with the 1988 demo "Mucous Secretion," they gained considerable notoriety in the early to mid-'90s due to their explicit lyrics and offensive cover artwork, which saw their releases banned in numerous countries worldwide.
7. The Sorrow
The Sorrow are a melodic metalcore/melodic death metal band from Vorarlberg, Austria. They were formed in 2005, by Mathias Schlegl and Andreas Mäser from the band Disconnected, and Dominik Immler and Tobias Schädler from the band Distance. In 2006, they signed a recording contract with Drakkar Records, and in 2007 released their debut album Blessings from a Blackened Sky.
6. Abigor
Abigor are an Austrian atmospheric/avant-garde black metal band formed in 1993. They are named after an upper demon of war in Christian demonology. Since their formation Abigor remain one of the most influential (post-)black metal bands.
5. Edenbridge
Edenbridge are a symphonic/gothic metal band from Austria which was founded as a studio-project by guitarist/keyboardist Lanvall, bassist Kurt Bednarsky, and vocalist Sabine Edelsbacher in 1998.
4. Dornenreich
Dornenreich are a melodic/avant-garde black metal band from Tyrol, Austria. The name means "realm of thorns" (noun) or "full of thorns" (adjective) in German. Founded in 1996, the band has progressed in style from black metal on their first album, "Nicht um zu Sterben," to what the band describes as "a vision beyond (black) metal, neofolk and ambient" on their latest works.
3. Belphegor
Belphegor are an Austrian death/black metal band from Salzburg, Austria, originally formed in 1991 under the name Betrayer before changing their name in 1993. They are named after the demon Belphegor.
2. Visions of Atlantis
Visions of Atlantis are an Austrian symphonic metal band that formed in Styria, Austria in 2000. Inspiration came both from successful symphonic metal band Nightwish and from the myth of Atlantis.
1. Summoning
Summoning are an Austrian atmospheric black metal band formed in Vienna in 1993. Their lyrics make extensive use of J.R.R. Tolkien's Middle-earth writings and mythology. Since 1995, their lineup is consistent and consists of musicians Silenius and Protector. The band has never performed live and has consistently maintained that they have no interest in ever doing so. They influenced many different bands and the whole "ambient black metal" genre.
Know more bands from Austria? Feel free to share them in the comment section below.