25 Best Rock Bands From Switzerland
The greatest Swiss rockers...
N-D
Ultimate Guitar

N-D
UG editor. Music lover. Constant searcher of something interesting and unique.
Posted Apr 21, 2017 09:25 AM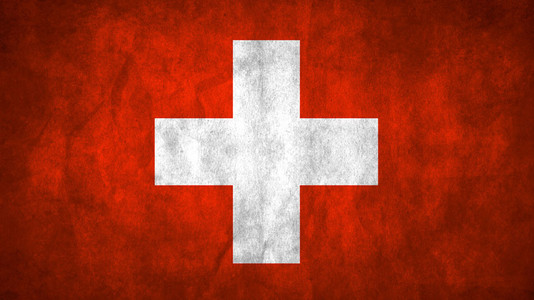 Switzerland has long had a distinct cultural identity, despite its diversity of German, French, Italian, Romansh and other ethnicities. And though it's rather a small country, it has a lot talents and very diverse music scene.
So we prepared a list of 25 famous rock bands from Switzerland. Check it out below!
And before starting here's the (really lengthy) list of honorable mentions (we put it in an alphabetical order for your comfort) - you can skip it just by scrolling down if you want:
*Mañana
69 Chambers
77 Bombay Street
A Phobic Smile
Abinchova
Against Babylon Corporation
Amagortis
Apollyon Sun
Astral Silence
Atomic Flower
Atritas
Baba Shrimps
Baby Jail
Blutmond
Bonaparte
Borgne
Boy
Bölzer
Brainticket
Breach The Void
Camp
Cell Division
Cellar Darling
Chin Chin
China
Clepsydra
Cosmos
Cowboys From Hell
Crystal Ball
Dawn
Die Aeronauten
Division Kent
Double Pact
Dreamshade
Dub Spencer & Trance Hill
Edge
Electronical Suicide
Embalming Theatre
ENO
Famara
Fat Son
Favez
Forest of Fog
Fräkmündt
Godiva
Grauzone
Honey For Petzi
Hulk City
Impure Wilhelmina
Irrlicht
Jesus and the Gurus
Kadebostany
KAOS Protokoll
Kehlvin
Kovlo
Krokodil
L'Ensemble Rayé
Lacrimosa [NOTE: originally from Germany]
Leech
Legenda Aurea
Les Sauterelles
Life's December
LiLiPUT
Lunik
Mama Rosin
Melodiesinfonie
Menegroth
Metallspürhunde
Metamorphosis
Mirrorthrone
Mittageisen
Mr. Willis of Ohio
Mumakil
Must Have Been Tokyo
My Heart Belongs To Cecilia Winter
My Name Is George
Neviss
Nguru
Nordlicht
Nychts
Omophagia
Open Season
Oxido
Ølten
Paysage d'Hiver
Plüsch
Prader & Knecht
Prisma
Promethee
Rorcal
Rumpelstilz
QL
Saalschutz
Schammasch
Schnellertollermeier
Sens Unik
Shora
Shovel
Sierra
Silent Circus
Silent Memorial
Sinplus
Solange La Frange
Solitune
Span
Stimmhorn
Stoneman
Stress
Subzonic
Sun of the Blind
Swandive
Taktløs
The Animen
The Chocolate Rockets
The Beauty of Gemina
The Bianca Story
The Dead Brothers
The Hillbilly Moon Explosion
The Jamborines
The Labrats Bugband
The Monofones
The Peacocks
The Rambling Wheels
The Shell
The Shiver
Toad
Toboggan
Transit
Vanilla Muffins
Venetus Flos
Virvum
We Invented Paris
Zatokrev
Züri West
And here's the actual list:
25. Monkey3
Monkey3 are on the edge of space-rock, stoner and progressive. With cosmic wall of sound, psychedelic vibes, their instrumental music put them on the map of the stoner/psychedelic rock scene.
24. Stiller Has
Stiller Has (German for "Silent Hare") are a musical trio founded 1989 in Bern, Switzerland. Considering themselves part of the "Kleinkunst," or "small stage art" scene, they have nonetheless become a cult band across the German-speaking Switzerland.
23. Messiah
Messiah are a cult death/thrash metal band, formed in 1984 in Switzerland. They were one of the first European extreme metal bands.
22. Patent Ochsner
Patent Ochsner have been one of the most influential proponents of the Swiss "mundart rock" scene. The band is best known for their poetic lyrics and their musical style which combines rock arrangements with world music influences. Along with other bands from the countrie's capital city of Bern, they belonged to the first generation of artists that reached a wider (yet only national) audience with rock music in a Swiss dialect.
21. Alastis
Alastis are a black metal band formed in 1989 in Sion, Switzerland. Gothic and industrial musical elements played an important role in their sound during their later career, starting as a rawer black metal sound before signing to Century Media records.
20. Lunatica
Lunatica were formed in Suhr, Switzerland in November 1998. Since the band's formation, Lunatica became one of the most known symphonic metal bands.
19. Nik Bärtsch's Ronin / Nik Bärtsch's Mobile
Nik Bärtsch's Ronin and Nik Bärtsch's Mobile, 2 unique bands from Zurich, were founded by the Swiss pianist, composer and producer Nik Bärtsch. All bands' releases are part of Nik Bärtsch's "Ritual Groove Music" cycle, which combines various musical styles from funk, new classical music to elements of Japanese ritual music. The insistent rhythms also suggest the minimalism of Steve Reich. Bärtsch has called their style "Zen-Funk."
18. Knut
Legendary Swiss sludge/mathcore band from Geneva, Knut were formed in 1994. They remain one of the most unique and influential bands on the sludge metal scene.
17. Breakdown of Sanity
Breakdown of Sanity are a progressive/technical metalcore band formed in 2007 in Bern, Switzerland. Since its formation, the band earned a name on the metalcore scene.
16. Cataract
Since 1998, Cataract have been evolving from a project band into one of Switzerland's premiere metal outfits and one of Europe's constant parameters in the modern thrash and metalcore genre.
15. Shakra
One of the most known hard rock/heavy metal bands from Swtzerland, Shakra were formed in 1997, and since that they shared the stage with such bands as Iron Maiden, HammerFall, Stratovarius and Guns N' Roses.
14. Triptykon
Triptykon is a Swiss dark/avant-garde/extreme metal band from Zürich, formed in 2008 by Thomas Gabriel Fischer, founding member of the pioneering metal bands Hellhammer, Celtic Frost and Apollyon Sun. The name of the band is the Greek word for "triptych", and is aimed at stating that Triptykon is founding member Thomas Gabriel Fischer's third project after Hellhammer and Celtic Frost.
13. Lovebugs
Lovebugs are a Swiss rock band from Basel, Switzerland founded in 1992. They are one of Switzerland's most successful bands with three number one albums in the Swiss charts.
12. Darkspace
Darkspace is an ambient black metal band from Bern, Switzerland, formed in 1999. The group is comprised of three members who call themselves Wroth, Zhaaral and Zorgh. Space-age names for an equally space-age project.
11. The Evpatoria Report
The Evpatoria Report are one of the most known Swiss post-rock/instrumental bands. The band was formed in January 2002, and it consists of two guitarists, a bassist, a drummer, and a violinist/keyboardist.
10. Hellhammer
Hellhammer were an early-1980s extreme metal band from Switzerland. They along with Venom were a vital influence on black metal, death metal and doom metal, although their sound is most accurately described as mid-paced, proto-black metal.
9. Sybreed
Formed in 2003 in Geneva, Sybreed combine inddustrial metal, groove metal and melodic death metal into their own genre, hailed as one of the greatest cyber metal bands nowadays.
8. Coroner
Coroner are a Swiss technical thrash metal band from Zurich, Switzerland formed in 1983. Their music combines elements of thrash, progressive rock, jazz, and industrial metal, and with their increasingly complex style of progressive rock-infused thrash, they are often labeled as "the Rush of thrash metal" by music critics.
7. The Young Gods
One of the most important names on the industrial scene, The Young Gods were formed in Switzerland in 1985. Since their formation they influenced many rock and electronic artists including Pitchshifter, Mike Patton, Sepultura, The Edge, Devin Townsend and David Bowie; i.e. asked in 1995 if his album "Outside" was influenced by Nine Inch Nails, Bowie answered: "The band that I was actually quite taken with was three guys from Switzerland called The Young Gods... I'd been aware of them previous to knowing about Nine Inch Nails."
6. Yello
Yello are a Swiss band formed in 1979. Though the band is widely known for their 1985 single "Oh Yeah," they are also a highly influential experimental band too.
5. Krokus
Krokus are a hard rock/heavy metal band from Switzerland formed in 1975. They received great success in North America during the 1980s.
4. Samael
Though started as a raw black metal band in 1987, Samael became one of the innovators for post-black metal styles, incorporating electronic sounds which would best define their genre as industrial metal nowadays.
3. Gotthard
Gotthard is a Swiss hard rock band, active since 1992. Their last eleven albums have all reached number 1 in the Swiss album charts, making them one of the most successful Swiss acts ever.
2. Eluvetie
One of the most prominent names on the folk metal scene, Eluvetie were formed in 2002. Eluveitie use both traditional Swiss and Celtic instruments alongside electric guitars and drums. Their music is known to be inspired by Gothenburg's melodic death metal Scene and their lyrics are written in a mix of English and Gaulish. They describe themselves as "The new wave of folk metal."
1. Celtic Frost
Celtic Frost are a hugely influential metal band from Zurich, Switzerland. They are known for their heavy influence on the extreme metal genres, from dark and avant-garde metal to gothic metal. The group was first active from 1984 to 1993, and re-formed in 2001 until their breakup in 2008.
Know more bands from Switzerland? Feel free to share them in the comment section below.