25 Infamous Rock Star Arrests
Check out the famous rock and metal musicians that ended up behind bars.
UG Team
Ultimate Guitar

UG Team
UG editorial team. A group of people who are passionate about guitar and music in general.
Posted Oct 04, 2013 03:38 PM
Starting with the early days of rock and lasting to this very day, rock musicians got charged, arrested and even convicted of multiple heinous crimes. There's also the other, much larger bunch that merely scored a few DUI or drug possession charges, but that's not who we're about to focus on.
So buckle up as we make a rundown of 25 infamous arrests and crimes of rock and metal musicians. Note that the term rockstar was used loosely in the title, more as a concise term referring to musicians of rock or metal-related fame.
Chuck Berry Arrested for Transporting a Minor for "Immoral Purposes" and Sued for Filming Ladies' Bathroom Three Decades Later
The notorious rock 'n' roll pioneer Chuck Berry had his fair share of run-ins with the law. Back in 1944, while still in high school, Berry was arrested and convicted of an armed robbery in Kansas City after storming three stores, even stole a car at gunpoint along the way. But his most notorious deeds were yet to come.
In 1959, he as arrested for transporting a 14-year-old girl across state lines for "immoral purposes," ultimately resulting in a five-year jail sentence. And even as an elderly man, Chuck can't cease his bad-boy behavior. In 1990, he was arrested for videotaping a ladies' restroom, earning him yet another arrest and a lawsuit.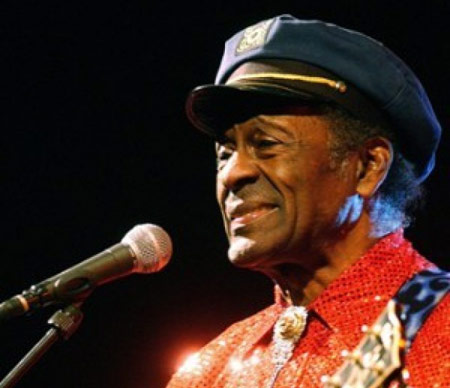 Gaahl Arrested for Torturing a 40-Year-Old Man at a Party
Switching straight to black metal, Gorgoroth frontman Gaahl earned an easy spot on the list with a series of plain disturbing arrests and accusations. Standing out among the rest, his fourteen-month jail sentence for torturing a 40-year-old man prominently stands out.
According to the official reports, Gaahl assaulted the unfortunate man at a party and tortured him for six hours, collecting his blood in a cup and threatening to sacrifice him.
Some of his other crimes include assaults, more torture, religious offense and more. Interestingly enough, Gaahl is reportedly a vegetarian and a homosexual. He even won a "Gay Person of the Year" award back in early 2010.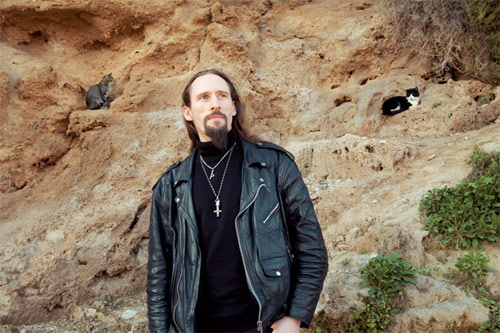 Kid Rock Arrested for Thrashing a Waffle Restaurant
Kid Rock is a man with a bada-s reputation to keep, and what better way to do so than thrashing a waffle place? In 2007, Rock and his entourage were arrested after brawling at Atlanta Waffle House and fighting with one of the male patrons, ultimately paying $40,000 in damages. The singer was drunk at the time, as his arrest photo clearly shows.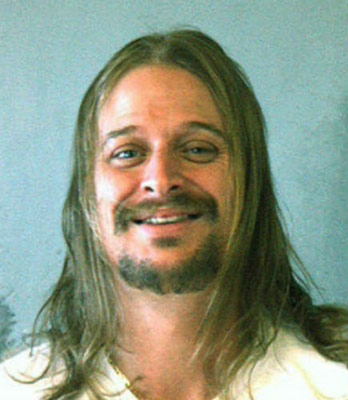 "Layla" Co-Author Jim Gordon Sentenced for Stabbing His Mother to Death
In his musical career, Jim Gordon is a renowned session drummer who had the opportunity of working with anyone from B.B. King to Alice Cooper, including Duane Allman, Neil Diamond, Frank Zappa, John Lee Hooker, Dr. John, George Harrison, Eric Clapton ... the list just goes on and on. He even scored music credit for Clapton's all-time staple rock classic "Layla."
But Jim is also a severely mentally ill individual suffering from schizophrenia. Once his mental disorder kicked in, he began hearing voices, starving himself and couldn't sleep. At the peak of his insanity, Gordon attacked his mother in 1983, initially inflicting her wounds with a hammer and then stabbing her to death with a knife. He was arrested soon after and is still doing time.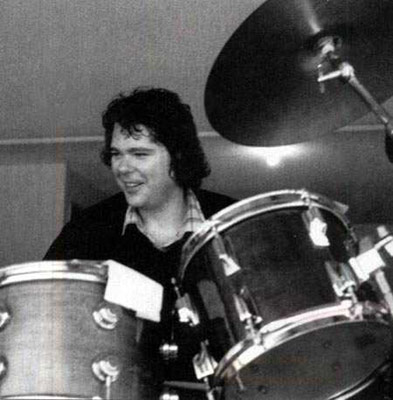 Ozzy Osbourne Banned From San Antonio After Urinating on the Alamo Memorial Dressed Like a Woman
In a series of events that can only happen to Ozzy, Sabbath frontman ended up getting arrested in 1984 after urinating on the Alamo memorial severely drunk and wearing his wife Sharon's dress. The arrest ultimately resulted in a 10-year ban from San Antonio. As for the reason behind wearing lady clothes - Sharon hid his clothes, and a man can't just go out and have a drink naked, that would be inappropriate, right?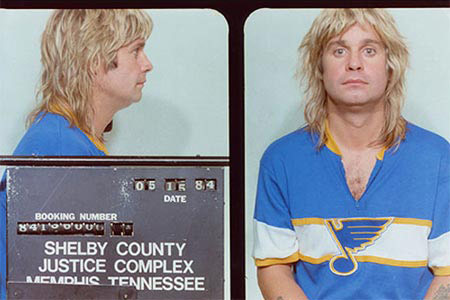 GG Allin Arrested for Attacking Audience With His Feces
GG Allin can arguably be considered as the most disturbing musician of all time. His life was very rough to begin with, sculpturing him into a borderline insane person.
He used to defecate on stage and smear feces over his face, as well as perform naked and psychically attack crowd members. This resulted in a series of arrests and forced concert endings by the police. His insanity is a bit hard to describe by words, you can check out the video below to get the better idea, but don't say we didn't warn you.
Yngwie Malmsteen Arrested for Holding His Girlfriend Hostage at Gunpoint
In 1993, Yngwie Malmsteen's future mother-in-law was against the axeman's engagement to her daughter to such an extreme measure that she had him arrested for allegedly kidnapping and holding his girlfriend at gunpoint. The charges were confirmed as false and dropped afterwards, but the arrest itself earned Yngwie a spot on the list nevertheless.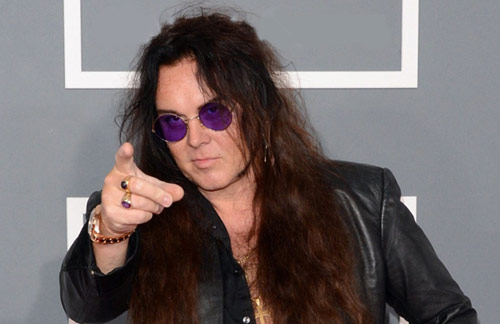 Varg Vikernes' Murder Arrest and Recent Terrorism Charges
The story of Burzum mastermind Varg Vikernes killing Mayhem guitarist Euronymous by brutally stabbing him 23 times is a well-known story to most metal fans, as well as Varg's other crimes, which include multiple church burning and recent terrorism charges.
The murder of Euronymus earned Vikernes a maximum Norway jail sentence of 21 years behind bars, you can check out Varg's personal explanation here. As for the terrorism arrest, the musician was recently taken to custody by the French police for allegedly "preparing a major terrorist act" described as a "massacre." He was also linked to Anders Behring Breivik, a Norwegian mass killer responsible for the death of 77 individuals in July 2011 Oslo shooting. Apart from describing the event in detail via his blog, Varg decided to take legal action against the French authorities for breaking into his house without valid reason.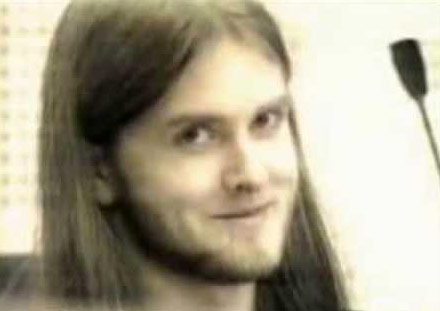 Marilyn Manson Arrested for Sexually Assaulting a Security Guard
Having Marilyn Manson dressed in panty hose and thongs to "gyrate and rub his genitals" against your head can be a traumatic experience. This is exactly what security guard Joshua Keasler faced in 2001 during Manson's Michigan performance. Unsurprisingly, the singer was arrested and sued by Keasler soon afterwards. Check out his mugshot below.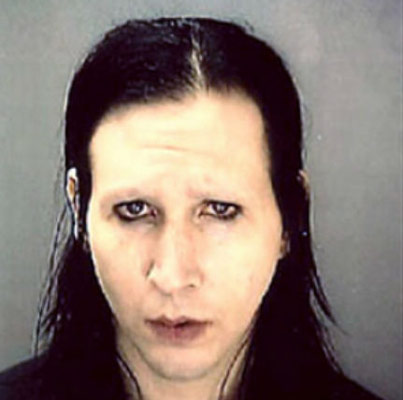 Puddle of Mud Frontman Arrested for Buzz Saw Vandalism
In another 2013 incident, Puddle Of Mud singer Wes Scantlin was arrested for vandalizing his neighbor's patio with a buzz saw and sledgehammer. Neighbor disputes can sometimes go a bit too far, but Scantlin clearly took things to another level.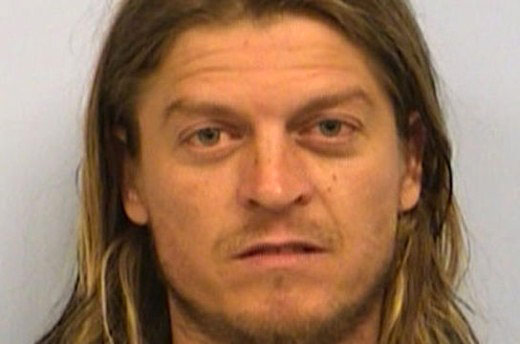 James Hetfield Arrested for "Exposing His Penis" to a 23-Year-Old Woman
Metallica mainman had his run-in with the law after urinating in a park, earning him an arrest for indecent exposure and even a complaint from a 23-year-old woman. As an MTV report states, Hetfield was charged for "exposing his penis," but got released soon after.
In a related story, James was supposedly arrested in 2007 for wearing an "Osama Bin Laden-like" beard. The story was of course pure fabrication, but did get reported by several major media outlets. Hetfield met the story with good humor, saying that "it's scary how gullible the press is."
Lostprophets' Ian Watkins Arrested for Child Sex Offences
An event that caused Lostprophets to split, singer Ian Watkins' trial for child sex offences stand out as one of the events that strongly shook the music world in recent times.
Watkins was arrested in November 2012 and is charged with "conspiracy to engage in sexual activity with a female under 13 and possession/distribution of indecent images of children."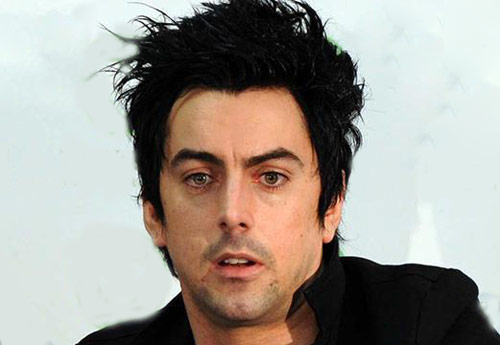 Coheed and Cambria Bassist Robs a Pharmacy for Pain Pills
While he was still in the band, former Coheed and Cambria bassist Michael Todd carried out a somewhat disturbing bomb-scare pharmacy store robbery, stealing pain pills to support his addiction. After initially escaping in a taxi, he was caught by the police and kicked out of the group afterwards.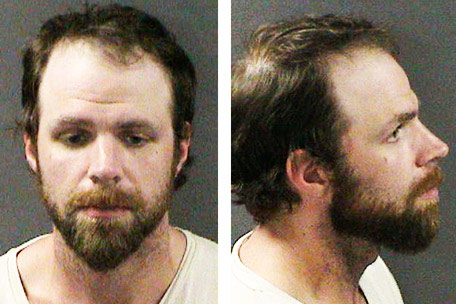 Randy Blythe's Murder Case
As the event that in a way marked the last year for Lamb Of God, Randy Blythe's manslaughter trial saw the singer get arrested for the murder of 19-year-old fan Daniel Nosek.
The story is very much known among the rock community and revolves around the group's 2010 Prague performance and the moment when Nosek decided to storm the stage. After successfully evading guards, he was thrown back to the crowd by Blythe, but landed badly, suffering injuries that ultimately caused his death. Randy was found not guilty and released in March 2013.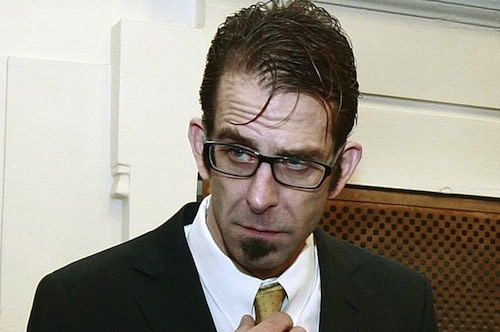 Dissection Frontman Arrested for Murder of a Gay Man
Late Dissection frontman Jon Nodtveidt was arrested and convicted for the murder of an Algerian gay man in 1997. After getting released from jail in 2004, Nodtveidt reformed Dissection, but abruptly committed a ritual suicide, shooting himself inside of a candle circle.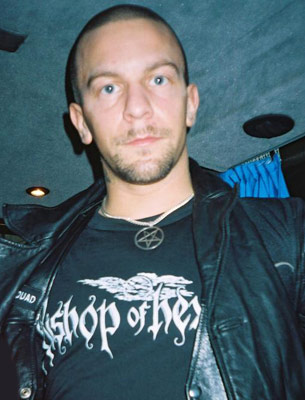 Tim Lambesis' Murder-for-Hire Arrest
The arrest of As I Lay Dying frontman Tim Lambesis took place in May 2013 based around the singer's charges for allegedly hiring a hitman to murder his estranged wife Meggan.
According to the reports gathered so far, the singer allegedly paid the undercover police officer $1,000 to carry out the murder and was willing to pay the full sum of $20,000. At the moment, the trial is yet to determine Lambesis' innocence or guilt.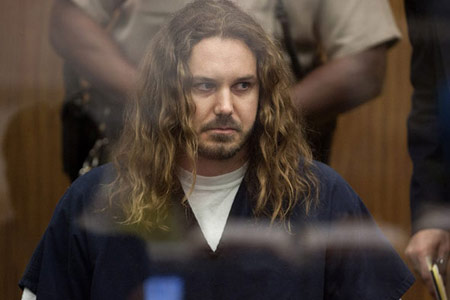 Phil Anselmo Arrested for Hitting the Security Guard in the Head With a Microphone
Getting in trouble with concert security is always a bad idea, even if you're legendary Phil Anselmo. The ex-Pantera singer decided to take a swing at on of the guards during his former band's 1994 performance, leaving him with cuts and bruises. Phil on the other hand, was left with a court date.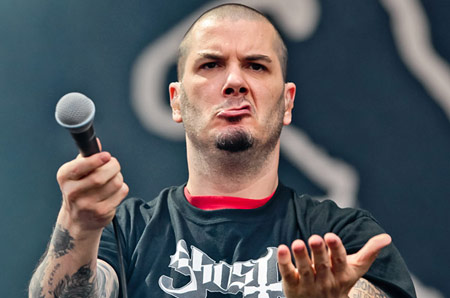 Tom Morello Arrested After Fighting for Immigrant Hotel Workers' Rights
Back in 2006, Rage Against The Machine axeman Tom Morello was among 400 protesters raising awareness for the rights of immigrant hotel workers. Although Morello knew he'd get arrested for unlawful assembly, he carried through and ended up spending a night in jail.
"In these political dark ages, it's important for us to stand up for one another," he told MTV.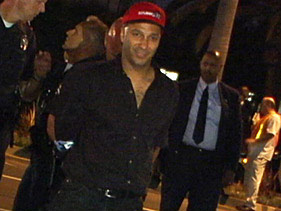 Emperor's Faust Stabs a Gay Man to Death
Former Emperor drummer Faust arrested and sentenced to 14 years in jail after stabbing a gay man to death in August 1992. The drummer was released in 2003 and insisted that the murder was by no means black metal-related. "I was never a satanist or fascist in any way," he said.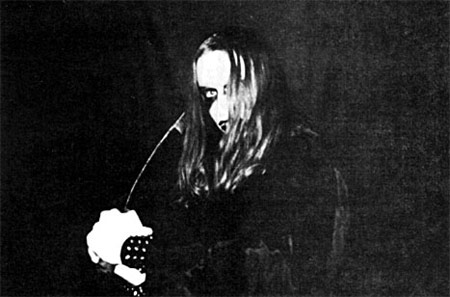 Jef Whitehead Arrested for Raping His Girlfriend With a Tattoo Gun
Multi-instrumentalist Jef Whitehead of Lurker Of Chalice and Leviathan was arrested for raping his girlfriend with a tattoo gun in early 2011. According to the official reports, Whitehead also punched and strangled his girlfriend, leaving her unconscious. A year later, he was cleared of all charges and sentenced to two years probation.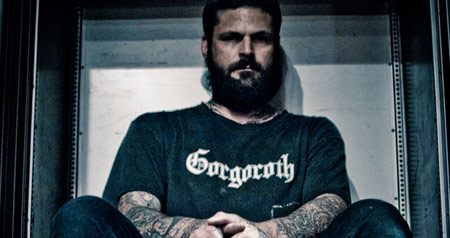 Rick James and Girlfriend Kidnap a Woman, Burn Her With Crack Pipe and Force to Perform Sexual Acts
Switching from extreme metal to mellow funk and soft rock, singer/songwriter Rick James once committed an act all but soft and mellow. Back in 1993, the "Super Freak" co-author kidnapped a 24-year-old woman with his girlfriend, repeatedly inflicting her wounds with a hot crack pipe and forcing her to perform sexual acts.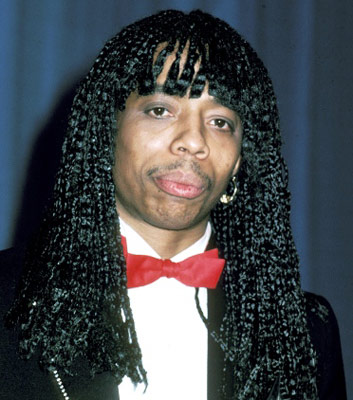 Phil Spector Convicted of Murder
Back in 2009, "Imagine" and "Let It Be" co-producer Phil Spector was arrested and ultimately convicted to 19 years to life behind bars for the murder of actress Lana Clarkson at his home in California.
In early 2003, Lana was found dead in a chair with a single gunshot wound to her mouth. Spector said that the death was suicide by accident, stating that she "kissed the gun."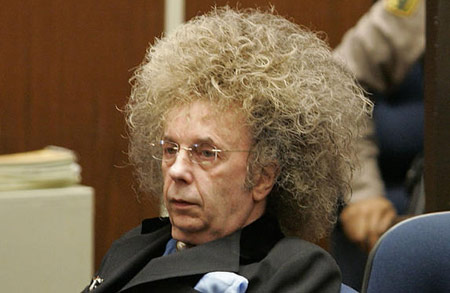 Sid Vicious Allegedly Murders Girlfriend Nancy Spungen
The story of Sid and Nancy is another well-known rock 'n' roll crime. In mid-October 1978, the Sex Pistols bassist allegedly woke up to find his girlfriend dead on the bathroom floor, failing to remember anything regarding her death.
Although he was arrested on murder charges, Vicious died of a heroin overdose in early 1979, leaving the trial undisclosed. Various rumors circulate around his passing, one claiming that in was the bassist's mother who injected him with the fatal heroin dose.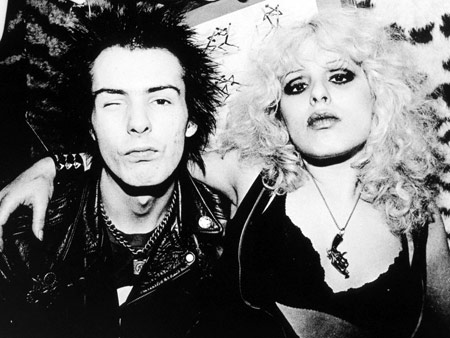 Axl Rose Arrested for Assault and Inciting a Riot
GN'R frontman Axl Rose had his fair share of run-ins with the law, starting way back in his teens. One of his more popular outbursts occurred during a 1991 St. Louis performance when he jumped into the crowd to take away the camera from an audience member.
Ultimately, Axl angrily left the venue, saying, "Thanks to the lame-a-s security, I'm going home." The attack and the riot that occurred afterwards earned Rose charges for "property damage and misdemeanor assault/inciting riot."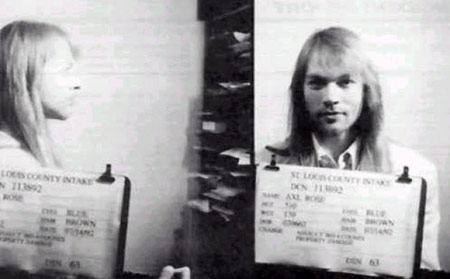 19-Year-Old Kurt Cobain Arrested for Trespassing
Well end it with a slightly less infamous, you might even say cute arrest. Back in 1986, future Nirvana frontman Kurt Cobain was arrested in his home town of Aberdeen for trespassing on the roof of a local abandoned building. The whole incident was marked with a mugshot that you see below.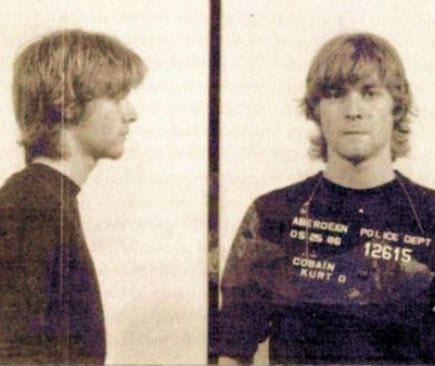 Can you think of any other notable musician arrests? Let us know in the comments.