29 Rock Musicians Turned Actors
Rockers transitioned to the big screen...
N-D
Ultimate Guitar

N-D
UG editor. Music lover. Constant searcher of something interesting and unique.
Posted Mar 23, 2017 12:22 AM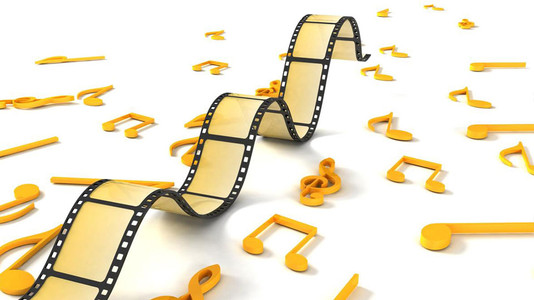 It's not so common to see someone start out in music and transition to film - but when this happens, it leads to interesting results. So we have prepared a special rundown of 29 famous rock musicians who became actors.
NOTE: This list is centered around ROCK musicians turned actors.
Let's start it!
29. Mike Patton
Mike Patton, one of the most hard-working men in the world of music, known as a singer for Faith No More, Mr. Bungle, Fantômas and many more bands and projects. And he involved in the world of movies too, writing soundtracks for different films (from "The Solitude of Prime Numbers" to "Crank: High Voltage"), doing voicings for some movies too - and Mike also has one of the main roles in the 2005 film "Firecracker."
28. Corey Taylor
Slipknot's Corey Taylor began his film career recently, but he already has roles in such movies as "Fear Clinic," "Sharknado 4: The 4th Awakens," "Officer Downe" and more.
27. Trent Reznor
Nine Inch Nails' Trent Reznor is no stranger for film industry, writing soundtracks for such movies as "The Social Network," "The Girl with the Dragon Tattoo," "Before the Flood" and more - but he also an occasional actor, having roles in 2 films ("Light of Day" (1987) and "Recycled" (2000)). Trent will also appear in newly relaunched "Twin Peaks" TV series (2017).
26. Lemmy
The forever leader of Motörhead, Lemmy also was an occasional actor, having about 10 different film roles.
25. Neil Young
Of course Neil Young is known for his music, but he also made occasional acting appearances in some movies through his career.
24. Tom Petty
Tom Petty, musician, singer, songwriter, multi instrumentalist, record producer and leader of Tom Petty and the Heartbreakers, also has an acting experience, playing in "Made in Heaven" and "The Postman" movies.
23. Ringo Starr
Famous The Beatles' drummer, Ringo Starr is also a lesser known actor, playing more than 10 different roles.
22. Fred Durst
Limp Bizkit frontman is also an occasional actor, playing in some TV series (including "House, M.D.") and 2005 movie "Sorry, Haters."
21. Jack White
Being talented musician, songwriter and record producer, Jack White is an occasional actor too. And one of his most famous roles is "Georgia" in "Cold Mountain" movie.
20. Maynard James Keenan
Tool's Maynard James Keenan has a lot of talents besides music, and one of them is cinema - he played different roles in "Crank: High Voltage," "Sleeping Dogs Lie," "Vile" and more.
19. Gwen Stefani
Being sort of "rock musician turned pop musician," No Doubt singer Gwen Stefani is also an actress, with her most famous role being "Jean Harlow" in "The Aviator" movie.
18. Lenny Kravitz
Known as a successful solo musician, Lenny Kravitz also tries himself as an actor, playing in such movies as "The Butler" and "Precious" with his most well-known role being Cinna, Katniss Everdeen's stylist in "The Hunger Games" movies.
17. Chris Isaak
Chris Isaak, singer-songwriter and rock musician, widely known for his hit "Wicked Game," is also an occasional actor, having roles in "The Silence of the Lambs," "Twin Peaks: Fire Walk with Me," "Friends" TV series and more.
16. Dave Matthews
Dave Matthews, leader of the Dave Matthews Band, also has acting talent, starring in such movies as "You Don't Mess With the Zohan," "I Now Pronounce You Chuck & Larry", "House, M.D." TV series and more.
15. Mick Jagger
Mick Jagger, the one and only frontman of The Rolling Stones, is also an occasional actor, having roles in such movies as "Freejack," "The Man From Elysian Fields," "Bent" and more.
14. Keith Richards
Though having only one role on the big screens, it's notable enough - Keith Richards played Captain Teague, Jack Sparrow's father in "Pirates of the Caribbean."
13. Courtney Love
Even before forming Hole, Courtney Love already had some acting experience in 1986 movie "Sid and Nancy." But her later movies also include "The People vs. Larry Flynt," "Man on the Moon," "200 Cigarettes" and more.
12. Deborah Harry
Deborah Harry is best known as the lead singer of the new wave band Blondie. But her acting career spans over 60 film roles and numerous television appearances.
11. Marilyn Manson
Director, producer, composer and of course musician, Marilyn Manson is also an actor with about 15 movie roles.
10. Sting
Gordon Matthew Thomas Sumner, better known by his stage name Sting, also known as an actor, playing roles in such movies as "Dune," "Lock, Stock and Two Smoking Barrels" and more.
9. Meat Loaf
Michael Lee Aday aka Meat Loaf is one of the best-selling music artists of all time. He has also appeared in over 50 movies and television shows. His most notable roles include Eddie in "The Rocky Horror Picture Show," Robert "Bob" Paulson in "Fight Club" and "The Lizard" in "The 51st State."
8. Iggy Pop
With more than 20 different roles, Iggy Pop is a quite diverse and talented actor, playing in such movies as "Cry-Baby," "The Color of Money," "Dead Man," "Tank Girl," "The Crow: City of Angels" and more.
7. Jon Bon Jovi
Maybe you don't know, but Jon Bon Jovi has a quite successful movie career with more than 15 roles in different movies including "Pay It Forward," "Cry_Wolf," "Vampires: Los Muertos," "Homegrown" and more.
6. Ice-T
More like "rapper turned rocker" in our list, Tracy Lauren Marrow aka Ice-T, also known as the Body Count's singer, also has a successful acting career with more the 60 (!) different roles, icnluding such films as "Mean Guns," "Johnny Mnemonic," "Tank Girl," "3000 Miles to Graceland," "Law & Order: Special Victims Unit" TV series and much more.
5. Björk
Björk, combining different genres and influences in her music, is also an occasional actress, but her role in the "Dancer in the Dark" movie undeniably strengthened her cult status.
4. Henry Rollins
Frontman of Black Flag and Rollins Band, writer, television and radio host, comedian, Henry Rollins is also an actor, acting in such movies as "The Chase," "Johnny Mnemonic," "Heat," "Lost Highway," "Bad Boys II" and more.
3. Elvis Presley
After Elvis became a really successful musician, he had a dream to become a top dramatic actor, which led him to acting in about 30 movies, most of which were dramatic storylines written around Presley in the role of a musical entertainer. Elvis stated that "King Creole" was his favorite of all his films. "Flaming Star" and "Wild in the Country" were rarities in his career, non-musicals focused on dramatic storylines. According to music historian Peter Guralnick, the sluggish financial returns of those two films became the justification for ignoring Presley's wishes and limiting him to the more profitable musical format.
Presley became bitter that his hopes for dramatic roles were not coming to fruition. He began to complain about the deteriorating quality of the films and his belief that his manager's objectives were more monetary than anything else. At the expiration of all studio contracts, he returned to live entertaining.
2. Tom Waits
One of the most prolific solo musicians and composers, Tow Waits also has an active acting career with more than 20 movies, including "The Imaginarium of Doctor Parnassus," "The Book of Eli," "Domino," "Wristcutters: A Love Story," "Dracula" and more.
1. David Bowie
Forever alive through his music, David Bowie was also a great actor, holding leading roles in several feature films, including "The Man Who Fell to Earth" (for which he won a Saturn Award for Best Actor), "Just a Gigolo," "Merry Christmas, Mr. Lawrence," "The Hunger," "Labyrinth," and "The Linguini Incident." Films in which he appeared in a supporting role include "The Last Temptation of Christ," "Twin Peaks: Fire Walk With Me" and "The Prestige" - totally David Bowie played in about 30 movies.
That's all! Know more rock musicians turned actors? Feel free to share them in the comment section below.